SEO (Search Engine Optimisation) is the practice of enhancing your website so that it can be found when consumers perform searches for goods or services connected to your company in search engines.
Essentially, search engines like Google and Bing employ bots to crawl the web, visiting numerous websites and collecting information about them in order to build an index. The algorithm then examines the index pages, taking into account hundreds of ranking criteria or signals, in order to determine how far a page should rank for a given query.
User experience is what search engines care about. As a result, SEO boils down to how search bots evaluate the capacity of a website or web page to satisfy the searcher's needs.
Learn more about SEO in this comprehensive guide.
Pillars of SEO
As we mentioned before, SEO comes down to user experience. This means that search engines consider 100s of factors in ranking a website.
In a nutshell, search engines face the same problem that we do: determining who to acquire from when a hundred people are selling the same thing or service.
The website with the highest, earned credibility wins.
The business that combines the proper mix of knowledge (proven through content), presentation (achieved with tailored user experience and delivery), and reputation (mentions from other company websites) wins the right to be at the top of Google searches, just like in everyday life.
Saying that, the three most important pillars of SEO are Keywords, Content, and Backlinks.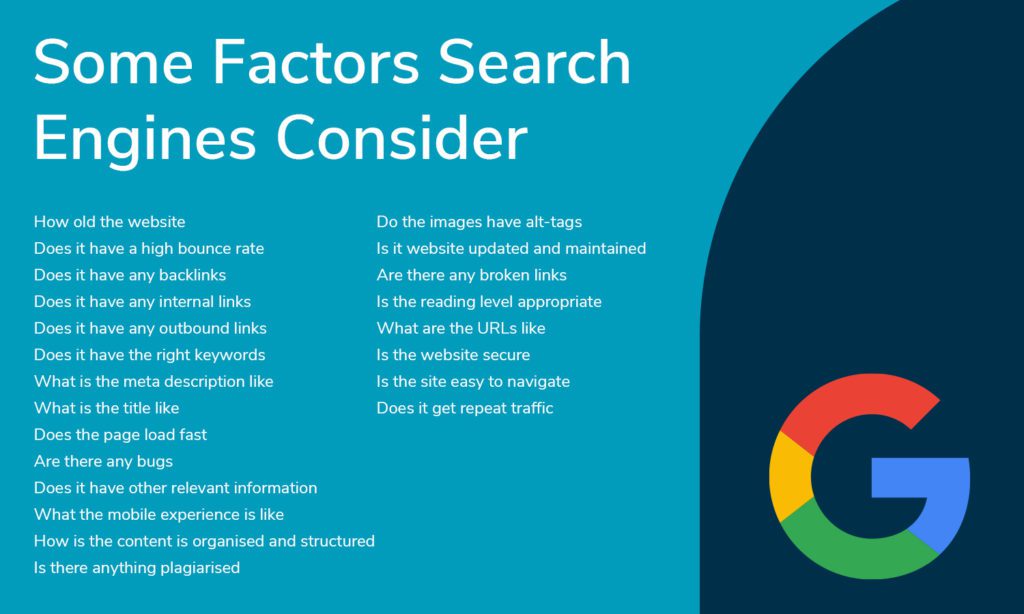 Keywords
Keywords are words used by individuals to search Google (and other search engines) in the lingo of Search Engine Optimisation. As a consequence, any SEO plan is based on keyword targeting.
Let's ask a basic question: How do your clients find you online?
Typically, there are three ways a potential consumer might discover your website:
1. They've heard of you before. As a result, they will look for your name and go to your website.
2. They discover your items or services through a social network, such as Facebook or a direct, physical interaction, e.g. a recommendation.
3. They know the service they require and you provide that service. They'll look for that service on Google or another search engine to see what comes up.
Unless you're a well-known company or a networking leader, the third approach will be your most common source of clients. However, there is a problem with this.
Customers have very precise requirements. Simply put, you don't build a website and expect people to locate it through search engines. You're probably one of hundreds of firms attempting to sell something. Even if you have a unique selling proposition, you'll need to assure potential consumers that they will see it before getting in touch with you.
As a result, unless you improve your website for certain keywords and show your credibility, Google will not display your items or services.
If you are wondering what tools to use to get Keywords data, you have multiple options. A good starting point is Keyword Planner by Google, which is completely free to use. Other popular tools on the market include Ahrefs, Semrush, Keyword Sheeter, Keyword Surfer, and more.
Content
It is apparent that your business, and in turn SEO, isn't limited to purchasing and selling: The act of conducting business includes generating and displaying value. What's more, we should realise that, especially in the B2B industries, connecting on a personal level is becoming increasingly essential before doing business with each other. In a nutshell, you must publish regular material.
Your material, on the other hand, will continue to grow your business, even if other strategies come and go. Even large corporations like Procter & Gamble and Microsoft to name a few, as well as Apple and Nestle, believe in content marketing. More particularly, these companies focus on generating value digitally by producing articles that their customers want to read.
To provide a direction in this regard: Your company's needs will determine the sort of material you'll need to create. So, depending on your business, the type of content you must produce may differ. Similarly, in order to connect with current and potential customers, based on your business, the language you require must be modified to fit contemporary and prospective consumers. In short, you need to find out what your potential clients want and why they're searching for it. Then, you must investigate data and extract what your potential customers are looking for.
Furthermore, there is no purpose in providing a large quantity of information on your website that will be forgotten. The key to the success of your business is to produce high-quality material.
Backlinks
Like any social gathering, words about you from a reputable source are far more effective than your personal descriptions. The same applies to websites. When another website links to your company and hyperlinks to it, this is known as a backlink. As with every other social gathering, the more convincing the website that provides you a mention is, the greater influence this backlink will have.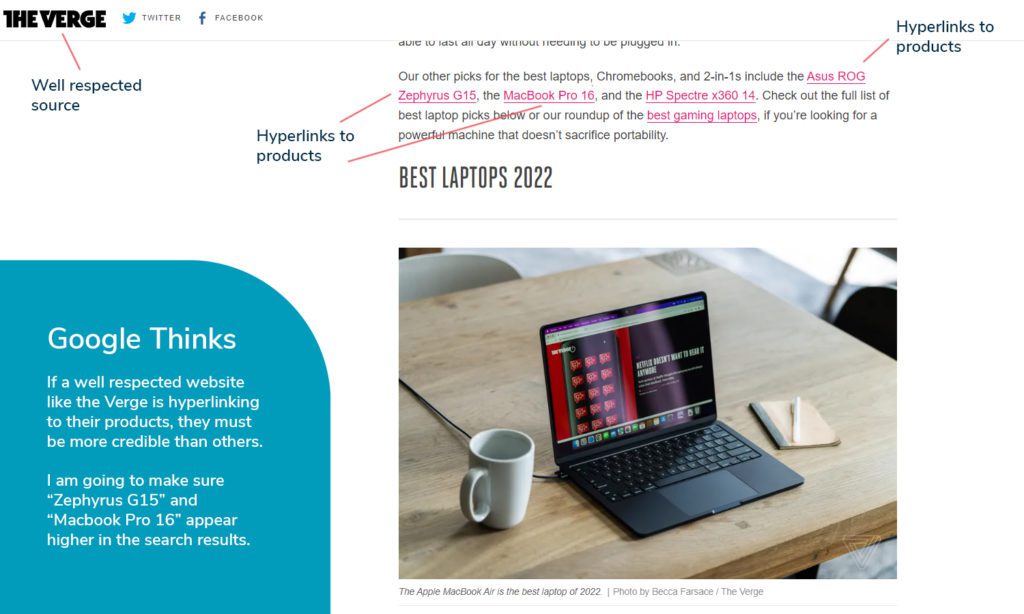 A good example of a backlink that helps your rankings is one that has been live for at least two years and is geographically, strategically, and personally relevant to you. And that's precisely what we do to get you quality backlinks: we establish connections with other businesses in our community, which eventually leads to content collaborations and giving your website a nod for these collaborations while also assisting with your rankings.
Who is SEO for?
As a marketing agency that began as an SEO firm, we understand that Google isn't always the solution. However, if any of the criteria below are true for your products or services, SEO is definitely worth considering:
When People Do Research Before Buying Your Products or Services
Consider how you first started using Google.
You could have used terms like a film name or a location to get more information in the beginning. Now, it has become quite typical to use search engines for a variety of queries over time. Personal, professional, and everything in between – anything you want to know may be found on the internet. This means that before purchasing knowledge, you will begin with a search engine if you're looking for it.
If you start with a search engine, there's a good chance you'll end up purchasing this way as well. Apply this mentality to your SEO strategy.
When People Know Exactly What They Want
The appeal of search engines is that they gather information from all corners of the internet. So, all you have to do now is communicate it effectively, and search engines will present them with the right content.
Similarly, if you're seeking for a certain product or service, chances are that search engines will provide you with hundreds if not thousands of alternatives to select from. You can choose the product or service that best suits your requirements or desires based on the right information.
If your business is one that's providing exactly what a group of people are looking for, SEO is for you.
When Something Isn't Readily Available
If you need something that isn't available where you are and there is no other way to get it, your only option is to Google it and locate the suppliers. This may be anything from obtaining raw materials to items manufactured just in specific regions of the world – people use search engines as their friend on these things.
So, again, if you are a business that's providing something specific, and not readily available, SEO is for you.
When SEO Isn't For You
To begin, the opposite of all of the above instances are applicable. If people choose ebay / Amazon / other internet platforms as their primary choice; they need a high degree of confidence in the vendor; or a certain product or service is readily available, you will probably not search on search engines and purchase. However, the conditions go one step further:
The real aims of SEO are: lead generation and brand promotion.
It is quite simple to understand how to create leads using SEO. The more clicks your website gets, the more leads you should receive, at least in theory.
On the other hand, brand endorsement is a psychological phenomena. Simply put, by ranking highly in search engines, you will be perceived to have a certain amount of prestige. Google isn't going to just anybody on the top, after all. And while these search engines have gotten better at determining where sites should rank, they continue to develop. As a result, the glory will only climb. So, if this prestige is not important for your business, SEO isn't for you.
Similarly, if your target clients are not searching on search engines, SEO isn't for you.
The Google Dance
We made this section because, during every discussion about SEO, a question about algorithm upgrades arises.
When Google makes frequent changes to its search engine results pages (SERPs), it is known as the Google Dance (or dancing). This variation can cause fluctuations in website rankings. The Google Dance is a term used to describe these recurring adjustments made by Google to its search engine results pages (SERPs). Rankings for websites can fluctuate as a result of this change. Typically, the Google Dance occurs once or twice each month, and lasts for a few days. Other search engines make similar adjustments to how they index and rank websites.
The fact is that, if you haven't engaged in illegal activities to play the algorithms, your rankings will improve with every algorithm upgrade as long as you provide a fantastic user experience and satisfy users' demands when they arrive on your website via search.
We talk more about Google Dance in our blog:
Major SEO Considerations
Search Intent
The aim of a search is referred to as intent. It refers to the purpose behind any online search. After all, everyone who performs an internet search wants to locate something. But are they looking for an answer to a question they have? Are they looking for directions to a specific website? Or, are they searching the web in order to purchase anything?
Search queries reveal a lot about the intentions of users. This also works in the other direction. You may improve your chances of being discovered by people with similar search intent if you use intent-specific keywords to create keyword phrases.
Why are we telling you all of this? Because you want to make sure that your landing page aligns with the search intent of your target audience. If people are looking for information, you don't want to show them a product listing. At least, not right away. You'll most likely drive them away. However, if someone comes to one of your lengthy blog entries seeking to buy your goods, you may lose them. In this situation, you need to guide them directly to your store and the appropriate product page.
We talk more openly about Search intent in our blog:
Search Intent – Managing Expectations from Search Results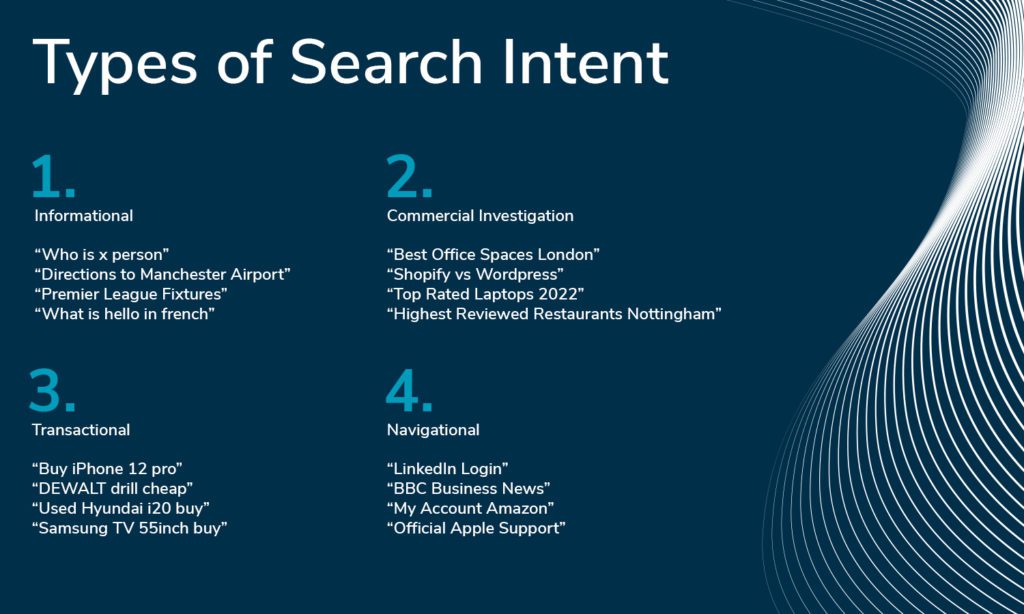 Google's Mobile First Indexing
Historically, the relevance of a page's content to a user's query has been based on its desktop content. Google is now ranking websites based on their mobile versions rather than their desktop versions. This implies that if you don't have a mobile-friendly website, your Google ranks will start dropping.
Learn more about this, and some of the best practices for Google's Mobile First Indexing in our blog:
Google's Mobile First Indexing: What It Means for Your Website
Don't Pursue Domain Authority as a Sole Indicator for Backlinks
Domain authority, as far as affiliate marketing is concerned, is generally used extensively in digital marketing. Domain authority is simply a predictor of how high you'll rank rather than an actual measurement. Furthermore, domain authority is determined by Moz instead of Google itself. Actually, there are multiple instances where websites with excellent domain authority are banned from ranking on Google entirely because they engage in spammy tactics to achieve higher domain authority.
In reality, the value of each connection to your website is far more important than domain authority. For example, a link from someone in your supply chain is more valuable than a random blogger with greater domain authority because they create more material than a company in your supply chain would, even if the blogger has greater domain authority. This is because search engines understand that a business in your supply chain is a better indicator of the quality of your work than a free blogger who can be paid for a link, for example,
Approaches to SEO
Holistic SEO
The goal of holistic SEO is to improve every aspect of your website in order for it to rank higher in the SERPs. And the ultimate aim is for your website to satisfy all of a user's demands throughout their buying journey.
Users don't just want relevant content, but they also want to do so in a quick, user-friendly, and secure manner. As a consequence, the better your online experience is, the more likely you are to convert. Regardless of conversion type, however, a website that excels in all areas will inevitably rank higher and generate additional links for other websites or be shared on social media channels – increasing your brand awareness overall.
Book a date with our Marketing adviser
We talk more about Taxonomy SEO and its components in our blog:
The Complete Guide to Holistic SEO
Taxonomy SEO
Taxonomy SEO is the science of arranging your website's content in such a way that it is easier for Google to comprehend and rank. Overall, well-designed website structure can improve user experience by making it easier for site visitors to locate what they need, keeping them engaged and clicking on a site – which signals search engines that you are providing an excellent user experience.
We talk more about Taxonomy SEO, its various types, and how to apply it in our blog:
What is Taxonomy SEO? How Does It Help You Rank Better in Google?
How Long Does SEO Take?
How long does it take to rank on search engines is a popular question. The quick answer is that we compete against various competitors based on demand in the business realm. SEO might take a few weeks to several months to develop, depending on the degree of competition we face.
The rest of the considerations are the same that we have explained so far. You are competing over the quality of your content and links, and on the basis of what user experience you provide to your audience.
If you are wondering now that SEO might be a guessing game, you will be wrong too. With the number of years we have been in the industry, we can usually provide a 3 month window in which you will see results. For a local tuition centre, we were able to rank the website in under 3 weeks, while the longest it took us was 9 months for a national law firm. In most cases, your website will rank in under 6 months of work.