Google Ads is a collection of Google's advertising network, which includes Google search and Google's other properties (e.g., YouTube and Android), partner sites and applications (e.g., Google Maps and Play Books).
During the years, Google advertising has moved from assisting firms in connecting with customers on Google Search to assisting them in connecting with consumers at every stage of the customer journey through text, video, display, and more. There are now more possibilities for businesses and marketers to reach people across a range of channels, screens, and formats than ever before.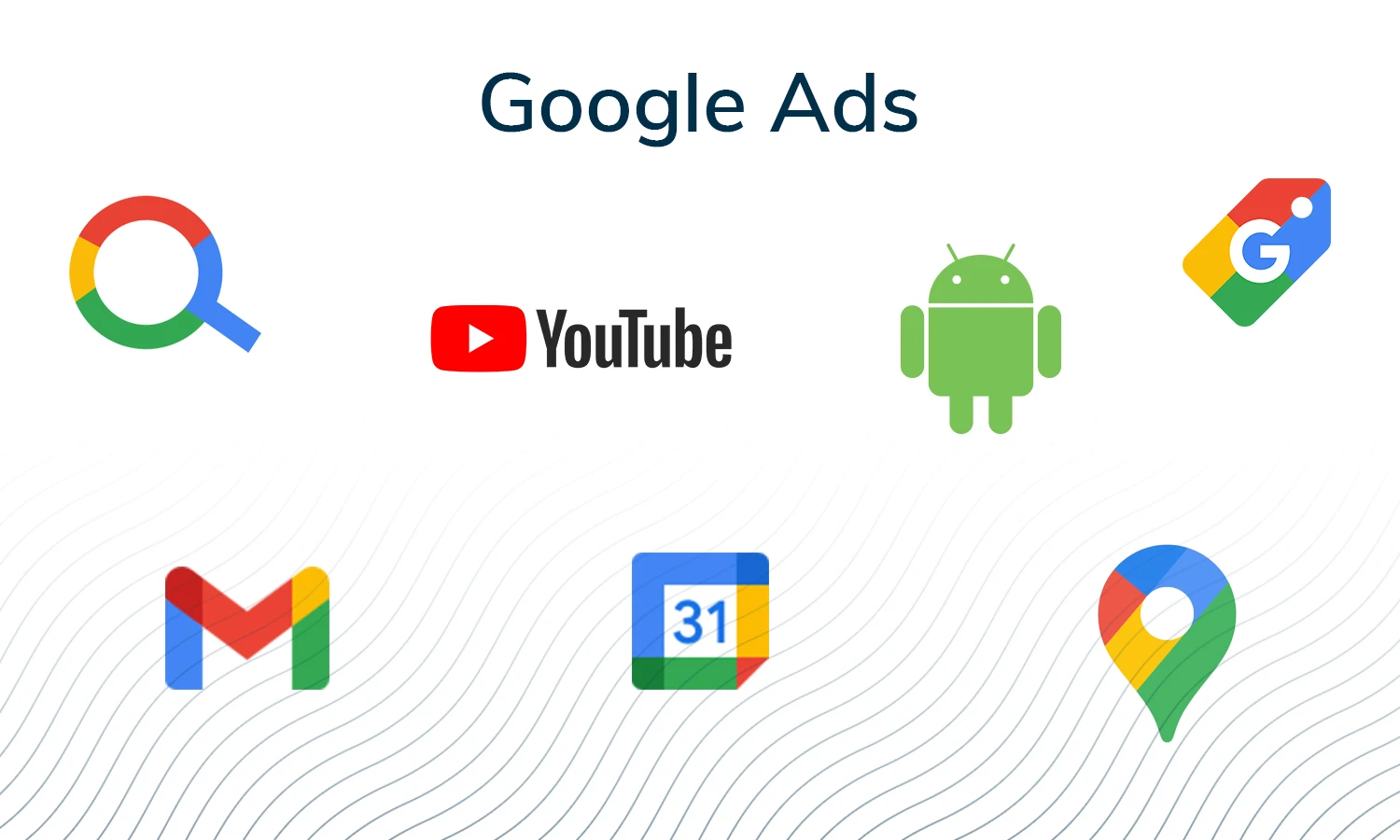 Is Google Ads Right For Your Business?
In most cases, with a bit of work in profiling potential clients and developing targeted campaigns, Google Ads can work for you. However, you will need to consider the following points:
Search Intent
Google Ads is no different than SEO in the sense that search intent is critical. After all, everyone who performs an internet search aims to find something. Are they looking for information on a topic they're interested in? Do they want directions to a particular website? Or are they just looking online to buy anything?
Why are we telling you all of this? Because you want to make sure that the content on your marketing campaigns, as well as the landing pages that support them, correspond directly with your target audience's search intent. If people are searching for information, you don't want to reveal a product listing to them. At the very least, not at first. You'll most likely repel them. However, if someone comes to one of your lengthy blog entries looking for something specific, you may lose him or her. In this scenario, you must direct them immediately to your website and the appropriate product page.
We talk more openly about Search intent in our blog:
Search Intent – Managing Expectations from Search Results
Involved Costs
If you don't understand what you're doing, Google Ads can get rather pricey. Because in most situations, you're paying for each click or view time, if you get clicks and watch time from the wrong audience, you'll be wasting your money.
On the bright side, you have a lot of control over your expenses. For example, you may choose when to display your advertisements, how much each click is worth, and even exclude specific locations from your targeted areas. Google provides a wealth of data to assist you with the setup and monitoring of your campaigns; from times of the day when you have had the most clicks and purchases, to age groups that spend the most with you. Your duty is to keep up with this data and think like a data scientist, rather than simply running online ads; this is our approach. Create hypotheses, set them based on your ideas, then run tests using these advertisements. Over time, collect data and modify it as needed, in order for things to work out well.
Overall, if you spend the appropriate amount of money on the correct people and target them correctly, you should anticipate a return of 8x or more on your investment. In exceptional situations, some of our campaigns have delivered returns exceeding 20x, especially during the right times of the year, such as weddings and university celebrations. When it comes to maximising profits for your company, there will be certain seasons when you can do so successfully. For example, if you run a wine business, Christmas may be the moment to put in some heavy Google Ad spending. Similarly for manufacturers or financial companies, the first and third quarters of the year are good targets for you and so on.
How Does Google Choose An Ad?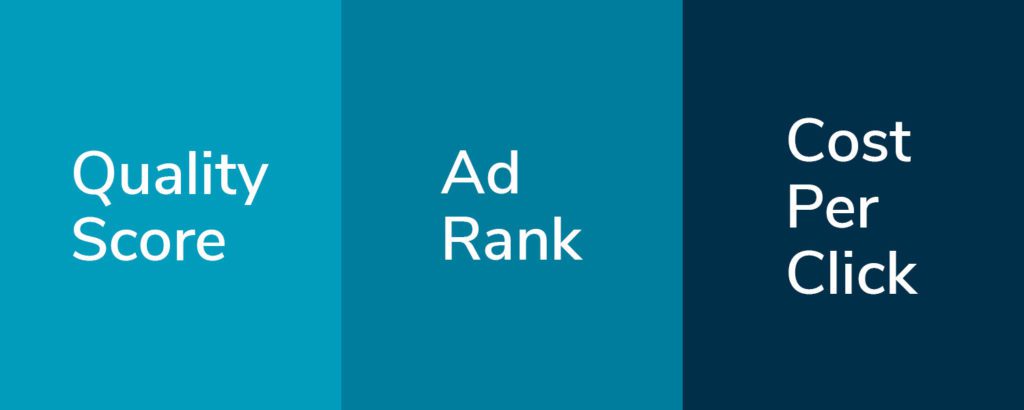 As you may expect, for each Google search, multiple companies will be bidding for ads. Similarly, for a YouTube video, Google will have multiple options of ads that it can decide to show. However, the space for showing ads is always limited. In all these cases, Google considers the following factors before deciding which ad/s to show to a potential client:
Quality Score
A Quality Score is a metric that tells you how well your ad quality compares to other advertisers. This score is calculated on a scale of 1 to 10 and assigned at the keyword level. A higher Quality Score suggests that your ad and landing page are more relevant and useful to searchers looking for your term than others. You can use the Quality Score diagnostic tool to figure out where you may improve your advertisements, landing pages, or keyword choices.
It's also worth noting that Quality Score isn't a key performance indicator and shouldn't be optimised or aggregated with the rest of your data. Similarly, Quality Score isn't a factor when it comes to how much you bid or pay for each click. It's a diagnostic tool that helps analysts see how specific keyword advertisements affect user experience.
Google's Quality Score is based on the performance of three factors:
Expected click-through rate (CTR): The likelihood that your ad will be clicked when it is displayed.
Ad relevance: The degree to which your ad resembles the objective behind a user's search.
Landing page experience: How relevant and useful is your landing page to clients who click your ad?
Each component is graded according to the following three categories: 'Above average,' 'Average,' and 'Below average.' This assessment is based on a comparison with other advertisers who ran advertisements for the same keyword in the previous 90 days. If one of these components has a status of "Average" or "Below average," this may indicate an area where further development is needed.
To complete this explanation of Quality Score, it's also essential to realise that there are elements of your ad quality that aren't included in Quality Score. These variables include, but are not limited to: devices utilised, the user's location, the time of day, and ad extensions/call-outs.
Ad Rank
Ad Rank is a number that indicates your ad's position (where ads are displayed on a page in comparison to other advertisements) and whether or not your advertising will display.
Ad rank is a factor used by Google to determine which advertisers' ads are displayed where and when. Your bid amount, ad quality at auction time (including expected click-through rate, ad relevance, and landing page experience), Ad Rank thresholds, auction competitiveness, person's search context (for example, the searcher's location, device type, time of search), user signals and attributes considered in the algorithm that determines whether an extension or other ad format will be approved or disapproved; as well as the anticipated impact of extensions and other ad formats are considered.
Google takes into account several criteria while evaluating the potential impact of extensions and ad formats, including relevance, click-through rates, and the prominence of the extensions or formats on a search results page. Even if your competitors have greater bids than yours, you may still obtain a higher ranking at a lower cost by using keywords that are highly relevant and ads that are tailored to appeal to searcher's needs.
Your ad rank is updated each time your ad becomes acceptable to appear and compete in an auction, so your ad position could vary depending on the competition, the context of the user's search, and your quality at that moment.
Cost Per Click
The more you bid, the higher your chances of winning. The cost-per-click (CPC) bidding system allows you to pay for each click on your advertising. For CPC campaigns, you choose a maximum cost-per-click bid – also known as "max. CPC" – which is the highest amount you're willing to pay for a click on your ad (unless you're adjusting bids or using Enhanced CPC).
Your maximum CPC is the most you'll pay for a click, although you'll frequently be charged less – sometimes considerably less. The last amount you're charged for a click is referred to as your actual CPC. The important thing to know is that if someone clicks your ad and you set a maximum CPC bid, the cost to you will not exceed the maximum CPC bid amount. Overall, you must choose between manual bidding (where you select your bid amounts) and automatic bidding (where Google attempts to obtain the greatest number of clicks within your budget).
As you can see, maximum bid is considered in the auction (since it's used to calculate Quality Score, which is used to determine Ad Rank), but not THE only consideration. In fact, Google charges higher-quality advertisements lower CPCs.
That is why the return on investment for Google Ads can be so high: searchers see only advertisements relevant to their search (and those they are most likely to click on), and advertisers pay the lowest possible cost per query. It's a win-win (when done correctly)!
Other Interesting Areas
Google Shopping
Shoppers may go to Google.com to search for whatever they want and then select the Shopping tab under the navigation bar, or they may go straight to Google Shopping to search for certain items, browse departments, and view popular deals.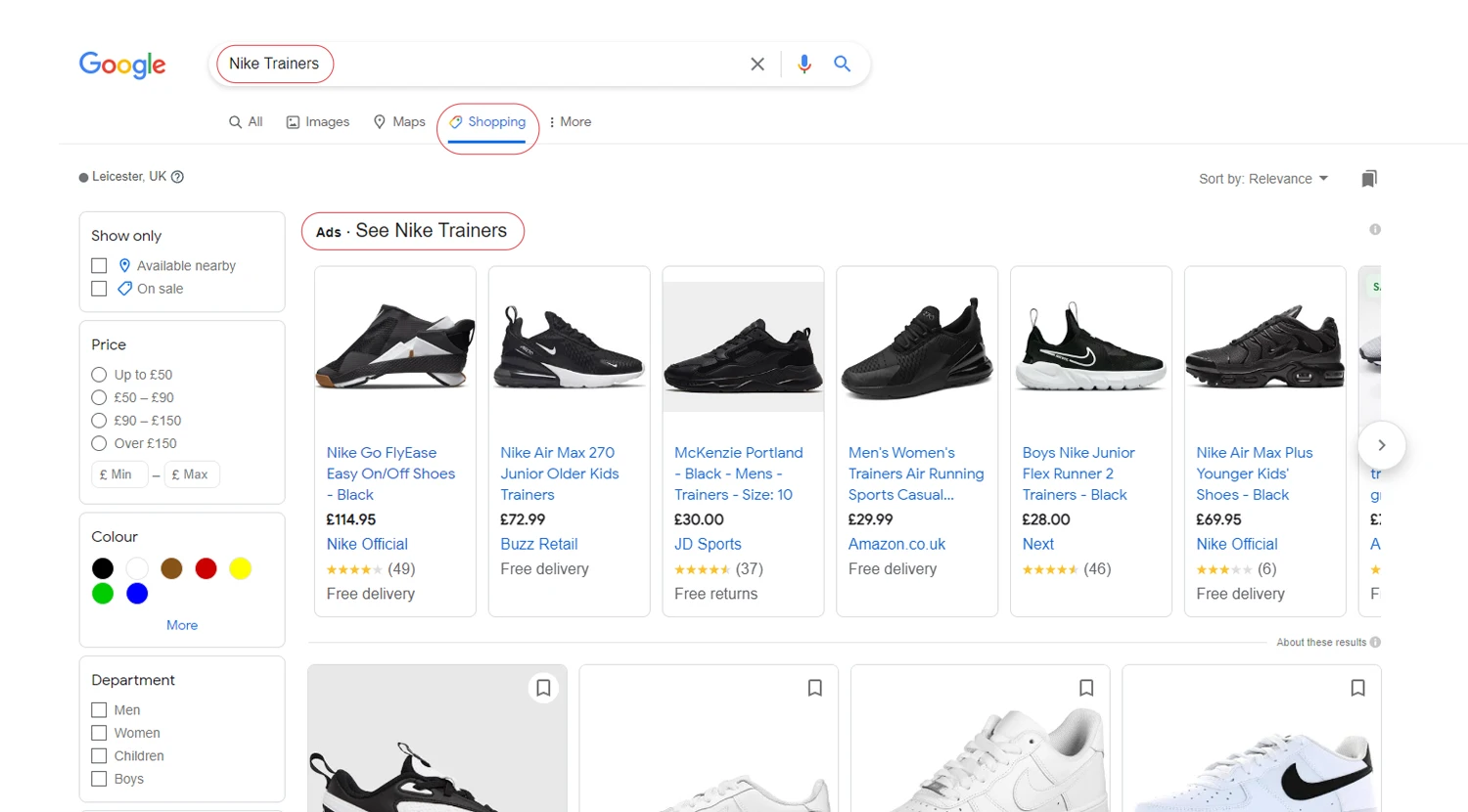 When customers visit Google's Shopping mobile app, they are immediately directed to the shopping site, where they may search or look through merchandise and manage their shopping lists, purchase history, and notification settings. Users who want to buy directly from Google may do so with confidence since it comes backed by a guarantee provided by Google.
On the site, Google offers a 100% Happiness Guarantee. The promise covers Google customer care, which is available seven days a week, as well as additional assistance if the order is late, if something goes wrong with the shipment, and to make returning and refunding easier – regardless of the vendor. Customers may find items they can buy on Google by searching for the colored cart badge within an item picture or using the Buy on Google option.
Depending on their Google account settings, consumers may see personalised product suggestions and promotional offers on the Google Shopping homepage. Other features designed to assist individuals in finding the lowest prices and purchasing locations include the ability to track a product's price, compare total purchase costs at online or local retailers, and read product reviews and related video material.
Additional shopping capabilities will be added over the following year and linked to Google solutions and platforms in order to make the purchasing journey easier.
Google Shopping does not allow you to bid on keywords. Instead, you optimise your product feed and use negative keywords and priority settings to regulate your ad expenses and delivery.
YouTube Ads

Every day, 1 billion hours of video are consumed on YouTube. As a result, consumers are increasingly turning to YouTube for ideas and information about all kinds of purchases. As a result, YouTube Advertising has evolved into a significant channel for businesses of all sizes to reach their audience. Even if people don't buy right away from YouTube, it contributes significantly to the customer journey and purchase process because video has a higher level of prestige for audiences.
The fundamentals of YouTube advertising are exactly the same as those for the rest of the Google Ads network, as we previously stated. However, you must fulfil the following three criteria in order to have to pay:
Someone watches 30 seconds of your video
Someone watches your entire video
Someone takes an action on your ad, e.g. when someone clicks on your YouTube ad and visits your website
Gmail Ads
When someone logs into Gmail, the service displays advertisements that are most helpful and relevant to them. Once the ideal audience has been pinpointed in the overall Google Ads account, Gmail's ad-selection and-display procedure is entirely automated. These ads appear to individuals based on their online activity while they're logged in to Google.
Google is particular about the sort of advertising it serves. Google will not, for example, advertise based on sensitive personal information such as race, religion, sexual orientation, health or financial categories.
Google Ads AI & Machine Learning
Depending on how you look at it, AI & Machine Learning is perhaps the most exciting development in Google Ads. The truth is that prospective consumers want your advertisements to be helpful and tailored. This isn't simple, especially at scale. This is where AI & machine learning automation comes in handy.
From our vantage point, we have access to more data than we'd ever thought possible. Marketers don't have to rely only on gut instinct or guesswork any longer; there are cold hard facts for them to look at. We can target the ideal individuals and work out how to do it. We know exactly what we're looking for. Our objectives are more defined than ever before (or more precise).
AI is what makes this possible: it allows you to be more efficient with your time by automating activities. It's not replacing humans; instead, it's taking away the monotonous chores from our to-do lists.
When you are unwilling to embrace technology and seek its assistance, you will be left behind. In addition, your rivals will know how to complete tasks more quickly and effectively than ever before.
Responsive Search Ads
As the name suggests: you can make your Google Ads to change for each potential customer, making them more responsive.
We may do so with just 15 headlines and 4 description lines, and Google takes care of the rest. Google learns which ad design performs best for any search query by experimenting with various combinations. So people searching for the same thing could receive different advertisements based on their location or other factors.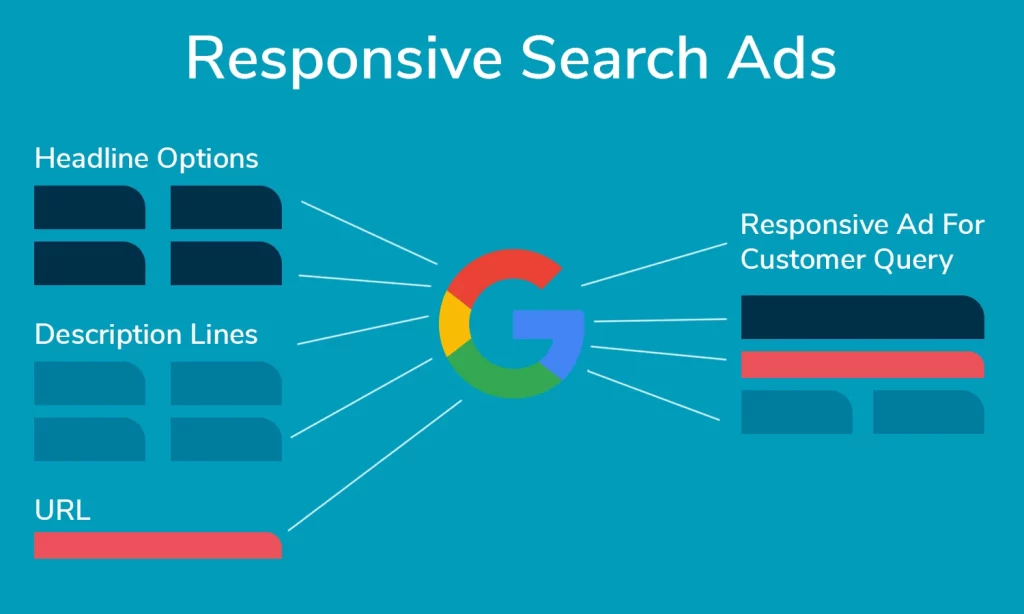 We've seen it work in the past: advertisers who use Google's machine learning to test several creatives see up to 15 percent more clicks than a normal campaign, on average.
YouTube Ads Relevance
Previously, Google assisted us to optimise campaigns for views and impressions. Now, Google has introduced Maximise lift to assist marketers reach people who are most likely to consider their brand after seeing a video ad. This new Smart Bidding method is also driven by machine learning. At auction time, it automatically adjusts bids to improve the impact of your film advertising throughout the consumer journey.
Google Ads for Physical Stores
People still make the bulk of their purchases in physical stores, no matter whether they conduct their research on YouTube or Google. In fact, mobile searches for "near me" have increased by more than three times in recent years, with nearly 80 percent of customers going to a store if they desire an item right now. For many people, this translates to driving foot traffic to your brick-and-mortar businesses is essential—especially during important dates such as in-store events or special offers.
Because of this, Google has introduced Local campaigns, a new campaign type that is solely focused on bringing consumers into your store. All we have to do now is give Google a few pieces of information—such as your company's addresses and ad design—and the ads are automatically optimised across properties to bring more customers in.
The Future of Google Ads
Automation
Automation has revolutionised the way that people operate their Google Ads. For one thing, it's made things a lot easier. You had to be an expert to understand what to do after a specific level previously. Now there are machines on hand to assist you with this .
This is fantastic for a variety of other things. You don't need to be an expert in order to make it work.
Artificial intelligence has changed the game for Google Ads management in a big way. And it's only going to get better from here. The greatest route of progress is one that capitalises on human abilities and machine learning.
Can't Find What you need? no worries
Google Ads Management
Google has and is continuing to develop new privacy and measurement solutions, including:
Enhanced conversions
Consent mode
Conversion modelling
Data-driven attribution
Your first-party data and privacy-safe APIs will be the foundation for the solutions implemented. These efforts balance consumer privacy with advertiser demands to monitor campaign performance.
Digital Privacy
While you need to develop and nurture connections with your consumers, they also require assurances that their data is secure and that they are not being tracked. Google has updated its privacy playbook to meet these demands from both an advertiser and a user standpoint. The three primary points of interest here are:
Building direct relationships with customers
Accurate and actionable measurement of data
Ads relevance for users