Morrisons, one of the leading supermarkets in the United Kingdom, is set to give its advertising a refreshing makeover with the appointment of Leo Burnett as their new creative agency. 
We're very pleased to be welcoming Morrisons to the Leo Burnett family. They're a great populist brand that we can't wait to get working on.#PopulistCreativity https://t.co/1km0q24PiD

— Leo Burnett UK (@LeoBurnettUK) December 22, 2022
Morrison's Value Offering
The new campaign will focus on the supermarket's value offering, with a particular emphasis on fresh, seasonal produce and great value for money.
The aim is to make Morrisons stand out from its competitors as the go-to place for affordable grocery shopping. This switch from Publicis.Poke will enable Morrisons to showcase their value offering and points of difference with much greater effectiveness.
"Kids Eat Free All Day" Initiative
It has been reported that Morrisons have been taking steps to cut prices and offer exclusive deals to My Morrisons members. One of the deals they have implemented is the "Kids Eat Free All Day" deal where children can enjoy their meal for free when accompanying an adult who has purchased any one meal valued at £4.49 or over, with the exception of Café specials.
That's right! Your kids eat free when you buy an adult meal in our cafe this half term 😋 https://t.co/0QX65jLwfz

— Morrisons (@Morrisons) January 27, 2023
The child must be under 16 and present during purchase to avail this offer which also applies to Teatime Meal Deal. Each kids' menu item includes a piece of fruit plus Tropicana Kids Orange or Apple drink/bottle water as part of the selection option from either our customer Cafe's kid's menu or chilled snack packs!
Standing Out among UK Supermarkets
On the Cheapest Supermarket in the UK Survey by Which?, Morrisons was ranked among the expensive supermarkets, at the third spot. Marketing played a key role in the success of Aldi and Lidl, and Morrisons are now looking to compete against them with the help of Leo Burnett's creative campaign. It will be interesting to see how they plan on standing out among the UK supermarkets, especially in a competitive landscape where price wars seem inevitable.
Morrisons Chief Customer and Marketing Officer, Rachel Eyre commented on the appointment of Leo Burnett stating that they were impressed with their strategic approach, populist creativity and effective mindset. Charlie Rudd, the CEO at Leo Burnett was equally enthusiastic about their new partnership with Morrisons stating that they are thrilled to begin this partnership and cannot wait to 'leverage the populist creativity' that is associated with Leo Burnett to help Morrisons reach new heights.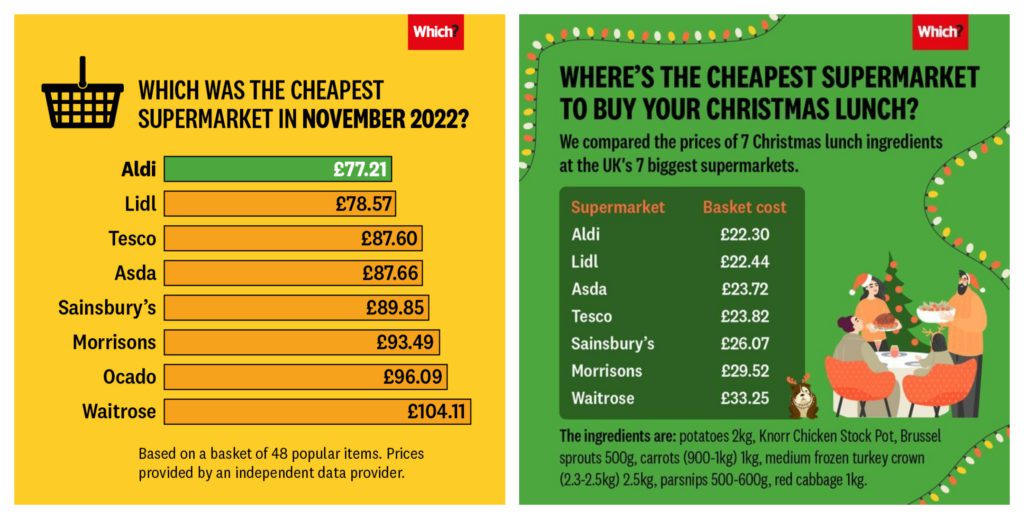 The Future for Morrisons
The appointment of Leo Burnett as Morrisons' new creative agency is a great move for the brand. With an experienced advertising and marketing agency on board, Morrisons is sure to benefit from greater exposure and enhanced customer engagement.
However, with the cost-of-living crisis continuing to hit UK households, Morrisons may also face greater competition within the market. With competing supermarkets such as Aldi and Lidl continuing to drive down prices and offer exclusive deals, Morrisons will need to come up with innovative solutions not just in marketing, but also in their product offering if they wish to maintain their market share and remain competitive in the industry.
Overall, this move is a positive one for Morrisons and we look forward to seeing how Leo Burnett's creative campaign plays out in the coming months and years. The future for Morrisons looks bright with an experienced advertising agency at their side!