Last month, the UK saw a surge in household grocery spending, with an extra £1.1 billion spent as compared to the year before. What's more, German supermarket chain Aldi experienced its best Christmas to date, with a 26% increase in sales growth compared to the same period last year.
This comes as no surprise given rising food inflation and the announcement of a £550m tax reduction for supermarkets this April. But what does this all mean for shoppers and rivals alike?
Let's take a closer look.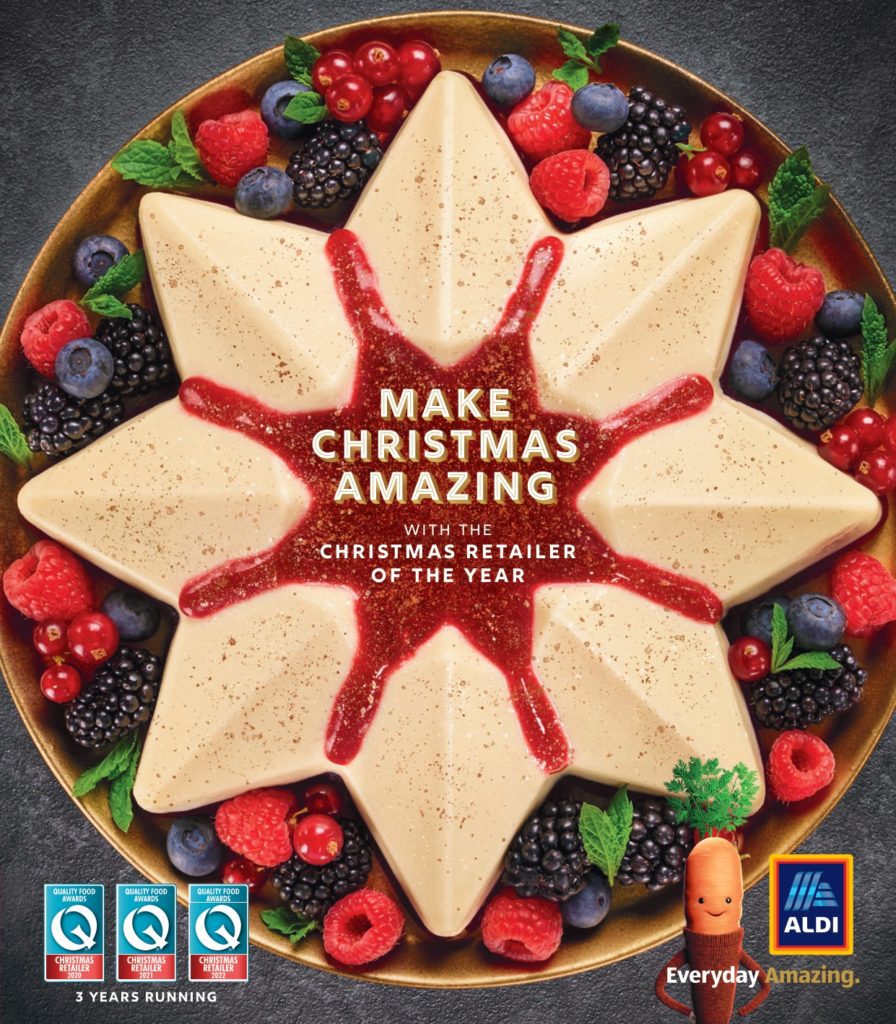 The Rise of Aldi and Lidl
Aldi and fellow German competitor Lidl have been making waves in the UK since they first arrived in 1990 and 1994 respectively. The two supermarkets are now firmly established as Britain's fourth- and sixth-largest grocers, with Aldi having overtaken Morrisons in 2022.
Their success can be attributed to their budget-friendly offerings, which have become increasingly attractive amidst soaring food inflation. With an average basket cost of £75.79 per shop at Aldi and £77.68 at Lidl, compared to £84.98 at Asda, £86.21 at Tesco, £86.36 at Sainsburys, £92.72 at Morrissons, and £93.99 at Ocado, it's not hard to see why these supermarkets are proving ever more popular with customers looking for value for money without compromising on quality or choice.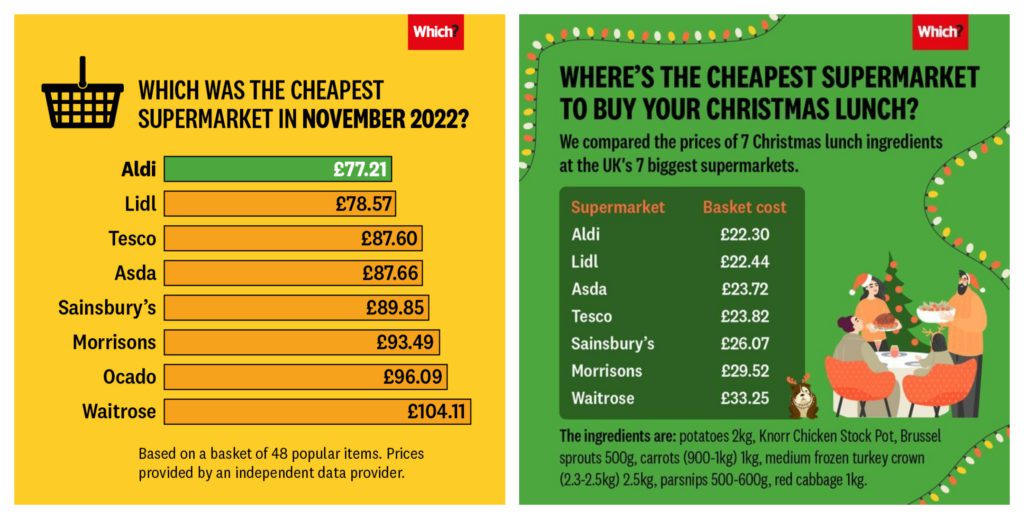 The Impact of Business Rates
The news that supermarkets will benefit from a £550m tax reduction as part of the Government's business rates shake-up means that chains such as Aldi are well placed to grow their market share even further this year.
These changes could result in an influx of new product lines and services being made available at lower price points than ever before, giving customers access to greater choice while ensuring they don't break the bank every time they go shopping!
We wish you a Super 6mas! 🎄🤩 Check out these amazing deals to make your Christmas dinner more affordable! #Super6 #Veg pic.twitter.com/WTbHGBLLJU

— Aldi Stores UK (@AldiUK) December 20, 2022
The Role of Marketing in the Growth of Aldi and Lidl
While it's clear that cost is a major factor in the success of Aldi and Lidl, marketing has played an important role too. The two supermarkets have embraced digital media to reach out to customers, with their campaigns targeting shoppers during key times such as Christmas or back-to-school season.
They've also used clever tactics such as offering free samples in store or running competitions to further boost their appeal. By investing in these strategies and understanding the needs of their customers, Aldi and Lidl have been able to carve out a niche for themselves in the crowded grocery market.
What Could Other Supermarkets Do?
In light of this news, other supermarkets may need to rethink their strategies if they're to compete with Aldi and Lidl. Supermarkets such as Tesco, Sainsbury's and Morrisons could try introducing low-price lines or loyalty schemes to draw customers away from the German chains, with more intensity than their current standards. They could also look into investing in technology such as online ordering and delivery systems to make their offerings more convenient for customers. Ultimately, these changes could help them compete with the likes of Aldi and Lidl, who are currently riding high on their success.
Ultimately, it remains to be seen how this news will affect the UK grocery market going forward. The tax reduction could be the boost Aldi and Lidl need to continue their growth, while other supermarkets may have to reassess their strategies if they're to remain competitive.
The increase of grocery spend this past December is just further proof that Aldi and Lidl are here to stay. With their competitive prices, convenience and quality offerings, they have become an increasingly attractive option for UK shoppers. Now with a £550m tax reduction – it looks like these stores are in for an even better year ahead! This could mean more competitive pricing, improved services and greater choice for customers in 2023. It will be interesting to see how other supermarkets respond to this news and if they can compete with the ever-growing influence of Aldi and Lidl.
The Future of Grocery Shopping
It's clear that supermarket chains such as Aldi and Lidl will continue to shape the grocery market in 2023. With their competitive prices, convenience, and quality offerings they have become an increasingly attractive option for UK shoppers.
However, it is also important to remember that customers are increasingly looking for more than just low-cost products when it comes to grocery shopping. The supermarkets of the future will have to offer online ordering and delivery services, new product lines, loyalty schemes and quality products if they are to attract long-term customers.
Potential Challenges
It is important to note that Aldi and Lidl's success may not be a smooth ride. There are several potential challenges they could face in 2023, such as rising costs of goods or increasing competition from other supermarkets. Additionally, there is the ever-present issue of plastic pollution and ethical sourcing of products which these stores must address if they are to remain sustainable in the future. Furthermore, it is also possible that their tax reduction could be reversed in the future, affecting their profitability and ability to compete with other supermarkets.
Ultimately, Aldi and Lidl's success will depend on how well they can adapt to changing customer needs and address any potential challenges that may arise in 2023.
Conclusion
Aldi's record-breaking Christmas performance is indicative that budget supermarkets are here to stay – especially considering the upcoming business rates shake-up that could further reduce costs for larger stores such as theirs. With soaring food inflation impacting household budgets across the country, it appears that discounters such as Aldi offer shoppers a viable alternative when it comes to feeding their families without breaking the bank each week—a trend that looks set to continue into 2023 and beyond! With consumers becoming increasingly savvy about where they spend their money when it comes to groceries, 2023 could prove an interesting year indeed!
As for other supermarket chains, the new year could bring about some tough choices as they attempt to keep up with the competition. By investing in technology such as online ordering and delivery services, reassessing pricing strategies, and developing loyalty schemes, supermarkets have a chance at competing with Aldi and Lidl's ever-growing influence if they can find the right combination of competitive offerings.