The cost of living crisis has left many people scrambling for ways to make ends meet. As such, a growing number of individuals have turned to social media influencers for financial advice. However, with few regulations in place, the UK's Financial Conduct Authority (FCA) has proposed steps towards regulating and better policing online promotion of high-risk investments at the end of December 2022. This may help contain unregulated advice, but it does not address the significant gap in the market for affordable financial guidance. 
Find out how to spot scams and protect yourself from loan fee fraud, with our simple 3-step checklist. https://t.co/k9CKOsCnGS#LoanFeeFraud #costofliving pic.twitter.com/8iS87R21Vv

— Financial Conduct Authority (@TheFCA) September 5, 2022
The Advice Gap
Approximately 3.2 million consumers in the UK have over £840bn worth of investable assets and are part of this "advice gap" – individuals who fall between those who can afford full professional advice and those who don't require any form of guidance or support. To bridge this gap, there are some options available that offer more affordable advice including robo-advisers and platforms which provide DIY investment tools and low-cost access to funds.
Robo Advisers
Robo-advisers are automated online investment services that use algorithms to build portfolios based on a user's risk profile without the need for a human adviser or broker. These services usually include access to independent financial advisers who can answer questions via phone or email if needed. They also offer personalised portfolios designed by experienced investment professionals using sophisticated software and data analysis techniques which can save time as well as money compared with traditional financial advice models.
DIY Investment Platforms
DIY Investment Platforms allow users to manage their own investments from start to finish, from researching potential stocks and bonds all the way through to building an individual portfolio tailored to their unique needs and preferences. These platforms often provide access to a range of funds from different asset classes that can be easily monitored with dashboards and other tracking tools, allowing users to quickly spot any changes in performance or opportunities for better returns. Many also come with educational resources so users can learn more about investing fundamentals before taking any risks with their money.
Low-Cost Funds
Low-cost funds allow investors to access a wide range of investments without having to pay the high fees associated with traditional managed funds. These funds are typically managed by computer algorithms and employ modern portfolio theory techniques in order to spread the risk across different asset classes, while still providing potential returns that exceed those offered by more traditional investments. Low-cost funds are also seen as a good option for those who want to build a diversified portfolio without the expertise or resources required to do so on their own.
Financial Advisers
Financial advisers remain one of the most reliable sources of financial advice in the UK today. They can provide tailored advice on a range of products and services, from pensions and savings to investments and insurance. However, they often come with hefty fees which may not be affordable for everyone.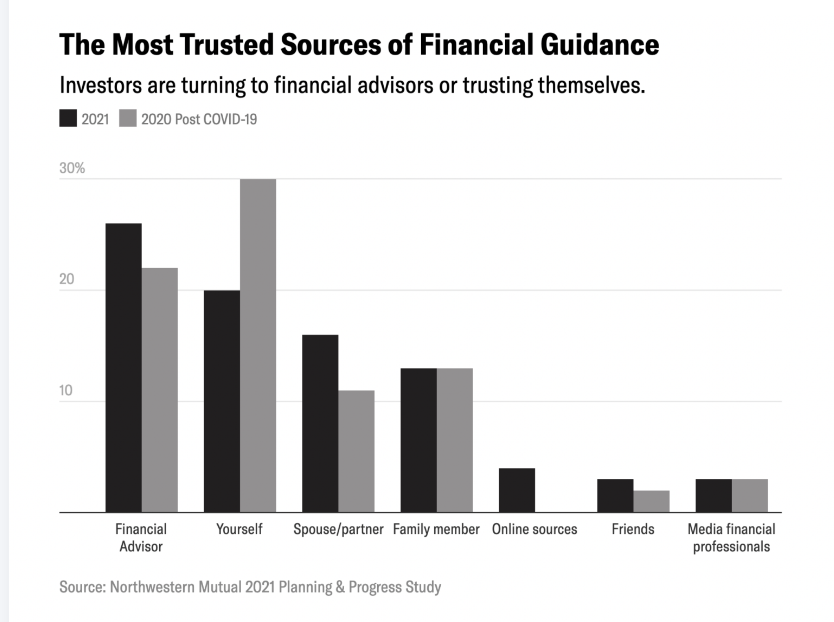 Other Ways to Safeguard Consumers Against Unregulated Financial Advice
The FCA is not the only body taking steps to protect consumers from unregulated financial advice. There are a number of initiatives being developed to help ensure people receive appropriate guidance when making financial decisions. These include
The Financial Services Compensation Scheme (FSCS), which provides up to £85,000 in compensation for investments and savings in the event of a regulated firm becoming insolvent
Consumer education initiatives such as MoneyHelper which provide free and impartial advice on everything from budgeting to saving for retirement
By taking advantage of these initiatives and resources, consumers can be sure that they are receiving the best possible advice when making important financial decisions. With the right knowledge and guidance, people can avoid costly mistakes and ensure their hard-earned money is working for them in the most efficient way possible.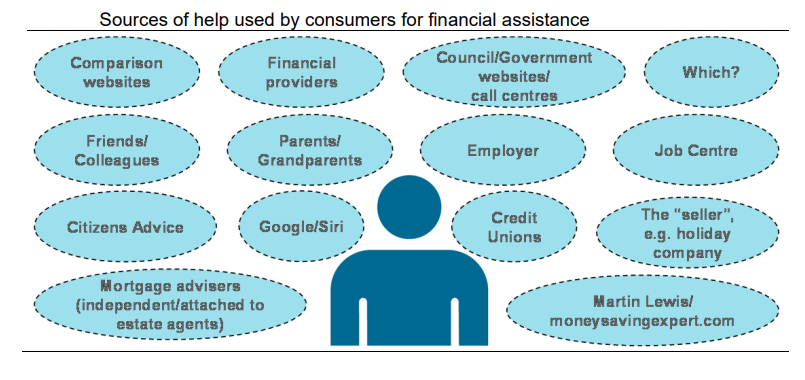 Role of Marketing in Pushing the Right Financial Advice
Marketing has a crucial role to play in helping consumers make informed financial decisions. By promoting the right messages about responsible investment and by highlighting the risks associated with unregulated advice, marketers can ensure that customers are aware of their options and have access to trustworthy sources of information. This in turn will help them make smarter decisions when it comes to investing their money.
By leveraging digital platforms such as social media, marketers can reach wider audiences and engage them with educational content and promotional campaigns that highlight the benefits of seeking regulated advice. They can also use tools such as SEO to ensure their messages appear in search engine results and reach potential customers who may be searching for financial advice online.
Ultimately, it is up to the consumer to make their own decisions when it comes to investing and seeking financial advice. However, by taking a proactive approach to marketing, companies can ensure that the right messages are being pushed and that consumers have access to the information they need in order to make informed decisions about their money.
Conclusion
As people continue looking for ways to combat rising costs, it is clear that there is an increasing demand for reliable, affordable financial advice – something that is currently lacking in today's market despite recent efforts by the FCA to regulate online promotion of high-risk investments. Thankfully though, there are now options available such as robo-advisers and DIY investment platforms which offer more accessible forms of guidance at a lower cost than traditional advisers while still providing users with valuable insights into how they should be managing their finances responsibly and effectively. Ultimately, these developments could help millions of people gain better control over their money – something we should all take advantage of!
With the right knowledge, guidance and financial products, we can ensure that our hard-earned money is working for us in the most efficient way possible. By taking advantage of the FCA's initiatives and resources, consumers can be sure they are receiving the best advice when making important financial decisions, allowing them to make informed choices and protect their investments from potential risks. By taking precautions against unregulated financial advice, people can build a secure future for themselves and their families. This is something we should all strive for!