Apple xrOS is the highly anticipated software set to power the rumoured Apple VR headset, with an expected debut at WWDC 2023 in June.
This mixed-reality wearable is predicted to revolutionise app experiences across various domains, from FaceTime to Apple TV Plus.
With the arrival of xrOS, Apple is preparing to unveil a new operating system specifically designed for the Apple VR headset, promising regular updates akin to its counterparts on the iPhone, iPad, and Mac.
xrOS Unveiling at WWDC 2023
At this year's WWDC in June, Apple will likely introduce its new xrOS operating system alongside the much-anticipated AR/VR headset.
However, it is important to note that the initial release may not be the final version of xrOS. Apple may opt to launch an xrOS developer kit, providing software developers with the opportunity to create apps and experiences tailored for the new headset.
While this approach deviates slightly from Apple's typical strategy, it has been previously adopted for the Apple TV and other products.
What's more, a complete xrOS 1.0 version is expected to follow when the headset becomes available on store shelves later in 2023.
Introducing xrOS: Extended Reality
Previously known as realityOS, Apple recently rebranded its upcoming operating system to xrOS, signifying extended reality.
The term "extended reality" encompasses both augmented reality, which overlays information on the real world, and virtual reality, a fully immersive experience reminiscent of the Meta Quest 2.
Furthermore, the xrOS platform is uniquely tailored to leverage the AR/VR headset's advanced hardware, including an array of chips, cameras, and sensors. It differentiates itself from ARKit, the software enabling AR apps on iPhones and iPads.
Also, Apple's xrOS is anticipated to incorporate the familiar design language found on the iPhone, ensuring a seamless and intuitive experience for users.
xrOS Features: A 3D iOS-like Interface
Drawing inspiration from iOS, Apple's xrOS is set to offer a 3D environment with many of the same features found on iPhones and iPads, where users can expect an iOS-like interface complete with rearrangeable apps, customizable widgets, and a homescreen.
Additionally, Apple is developing an App Store specifically for the AR/VR headset, providing a hub for a wide range of applications. Stock apps on the headset are projected to include Safari, Photos, Mail, Messages, Calendar, Apple TV Plus, Apple Music, and Podcasts.
Furthermore, app developers will have the opportunity to harness the headset's health-tracking capabilities.
Exciting Possibilities with xrOS
While optimised versions of existing stock apps are expected to be available, such as Safari, Photos, Mail, Messages, Contacts, Reminders, Maps, and Calendar, the true excitement lies in the possibilities for both Apple and third-party developers.
Based on the latest rumours and similar offerings on platforms like the Meta Quest Pro, the following applications are anticipated: Apple Fitness Plus, Apple Freeform, Apple TV Plus, FaceTime, Adobe Substance 3D Modeler, and potentially Final Cut Pro.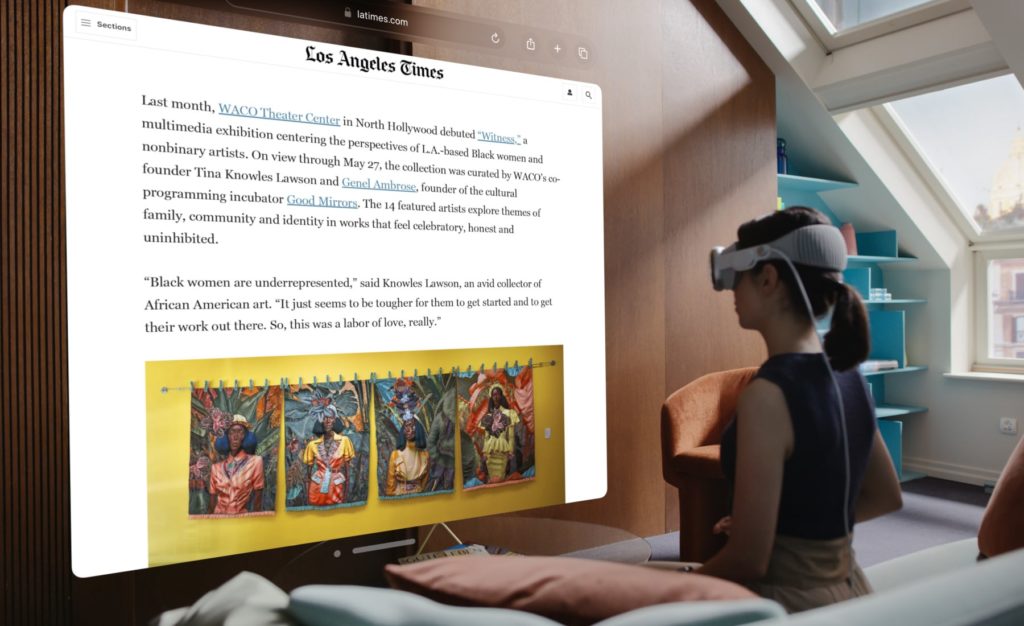 The Pros of the xrOS
There are several potential pros and upsides to the upcoming Apple vr headset, these include:
Immersive Experience – The Apple VR headset is expected to provide users with a highly immersive experience, combining augmented and virtual reality technologies. Users can enjoy realistic visuals and interactive environments, offering a new level of engagement and entertainment.
Advanced Hardware – With an array of chips, cameras, and sensors, the Apple VR headset is equipped with cutting-edge hardware. This enables accurate tracking, spatial audio, and precise motion controls, enhancing the overall user experience.
App Ecosystem – Apple's strong ecosystem and developer community are expected to contribute to a robust library of VR applications. Users can anticipate a wide range of innovative and high-quality apps, including gaming, productivity tools, educational experiences, and more.
Integration with Apple Ecosystem – The Apple VR headset is likely to seamlessly integrate with existing Apple devices, enabling effortless content sharing, synchronisation, and control. Furthermore, this integration with the broader Apple ecosystem could enhance convenience and compatibility.
Apple is very ambitious with 3D on #xrOS. This USDZ asset uses an baked in lighting (emissiveColor, and diffuseColor), but xrOS(simulator) adds extra realtime shadows on top. pic.twitter.com/GSpY8uhC05

— road2ros (@roadtoros) June 23, 2023
Potential Downsides
As with most things, there are always some downsides, which are needed to keep the balance. Some of the potential cons could be:
High Price – Cutting-edge VR technology often comes with a premium price tag, and the Apple VR headset is unlikely to be an exception. The cost may limit accessibility for some users, making it a luxury product rather than a mainstream option.
Limited Availability of Content – While Apple's ecosystem is known for its vast app library, the availability of VR-specific content may initially be limited. The development of compelling and diverse VR experiences takes time, and users may have to wait for a broader selection of content.
Potential Hardware Limitations – Depending on the final specifications, the Apple VR headset may have certain hardware limitations compared to dedicated VR devices. This could impact the level of graphical fidelity, field of view, or overall performance, especially when compared to devices solely focused on virtual reality.
User Adaptation – For some users, adapting to the immersive VR experience may require a learning curve. Issues such as motion sickness or discomfort during extended use could affect the overall satisfaction and adoption of the Apple VR headset.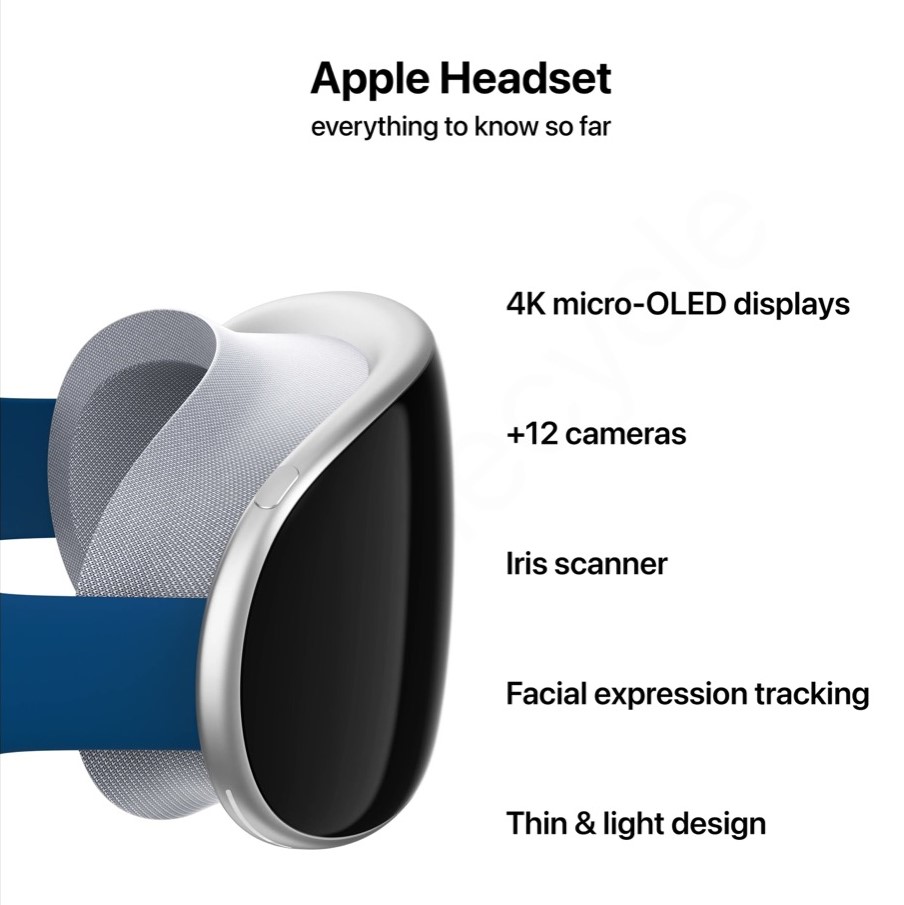 Conclusion
As the Apple VR headset with xrOS prepares to make its debut, the stage is set for a groundbreaking and immersive experience.
With the fusion of augmented and virtual reality, Apple's xrOS is poised to redefine the way we interact with technology, offering a seamless integration of hardware, software, and user experience.
Though, it is certain that the arrival of xrOS at WWDC 2023 marks a significant milestone, unveiling the future of Apple's foray into the world of extended reality.