Wish is looking to rebuild its relationship with consumers amid a rebrand with a new logo and an updated app. To improve its customer experience, Wish has worked to address both delivery timing and product quality
Wish has worked on its logistics supply chain and accurately disclosing when products will arrive at the point of purchase. The brand's on-time rate is now north of 95%. Wish did not provide Adweek with any figures about what its on-time rate was the year prior
Wish has also addressed the quality of products sold on its platform. It implemented the Wish Standards program, an initiative that offers incentives for quality sellers. Merchants selling on the site can be featured on the app, earn commission discounts and faster payment terms if they have positive reviews and deliver in time.
About Wish
Wish is a mobile e-commerce platform that connects shoppers with sellers offering goods at deeply discounted prices. Wish was founded in 2010 by Peter Szulczewski (CEO) and Danny Zhang (CTO). By 2019, Wish had become the third biggest ecommerce platform in the US.
Where Did Things Go Wrong for Wish?
Wish became a unicorn in 2020 when it reached $1 billion dollars in revenue. Shortly after, it went public at $24 per share and rapidly began to climb higher due to the low cost of items on its marketplace. The initial public offering may have seemed like a good idea at the time, but it ultimately spelled doom for the company. Shares are now worth less than one dollar. Before the company went public, the last round of funding had valued the company at $11.2b.
In Wish's most recent quarterly earnings, the company saw a decrease in revenues by 80% to $134 million from the previous year, with core marketplace revenues down 86% YoY. According to Business of Apps, this also caused a decline in monthly active users from 90 million last year to 27 million in 2021.
Wish's decline was largely due to two problems: poor product quality and an unreliable shipping model. Many customers noted sub-par item Standards, and items often arrived much later than projected.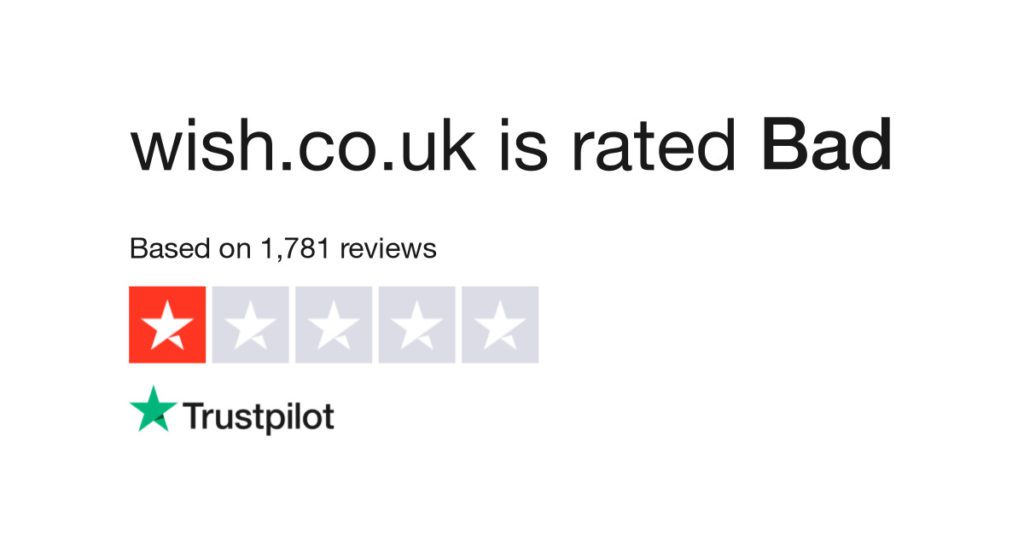 Branding & User Experience Transformation
Wish's primary goal is to strengthen their relationships with merchants. To achieve this, they provide the tools necessary for success as a platform. Within the last year, they implemented the Wish Standards program which rewards merchants who deliver great experiences to users. They've also released the Merchant Promotions Platform with potential benefits such as increased sales, customer experience, and buyer retention.
For now, Wish have made the merchant side of the platform invite-only so they can improve the platform experience with their users and merchants worldwide, as well as address fraud. In addition, they have created Wish Clips—and 1.9 million items are already up for sale in shoppable videos!
Wish's New Marketing Campaign
Wish's new branding campaign started in July and will continue until early next year. In mid-August, the company launched a marketing push that includes TV and streaming commercials, digital ads, social media posts, influencer partnerships, affiliate links, and PR outreach.
Conclusion
By focusing on both delivery timing and product quality, Wish is working to improve its customer experience. The brand's on-time rate has improved significantly, and it has also implemented a program to incentive quality sellers. Will these efforts help to improve Wish's relationship with consumers moving forward? Let's wait and see.