In-game advertising has been popular for years, and with the emergence of gaming apps on mobile devices, this type of advertising has become even more widespread.
Companies use in-game advertisements to reach a large audience, gain visibility and promote their products or services.
Recently, WhatsApp partnered with Roblex, for in-game advertising, to popularise WhatsApp's interlocking layers of privacy protection.
What is In-Game Advertising?
In-game advertising is a form of advertising used to promote products or services by displaying ads in a game or app environment. In-game advertisements are designed to be non-intrusive and blend into the gaming experience. 
📣😋 Anzu's bite-size intrinsic in-game video ads, together with partners at @eskimidsp, have proven mighty successful for globally renowned snack company @Lays!

Crunch the numbers at 👉 https://t.co/zvulhZvHtU pic.twitter.com/LADGi4otAD

— Anzu.io (@Anzu_io) November 1, 2022
Ads may appear as banners, pop ups, video clips, or even as characters within a game. They can also be used to provide players with special offers or rewards for completing certain tasks. Even Barrack Obama used in-game advertising during his election campaign.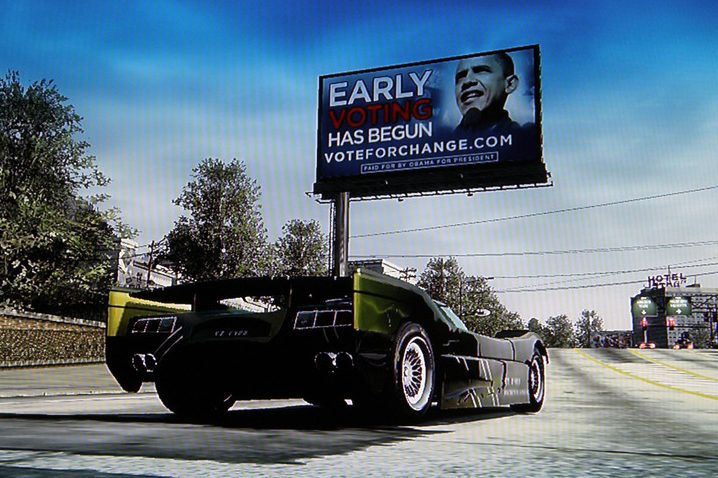 In-Game Advertising and Roblox
Roblox is a social platform where people from around the world come to play, learn, work, and socialise in immersive digital experiences all built by a global community of creators. Recently, Roblox started partnering with select brands to launch "immersive" ads, along with in-game billboards.
On Roblox, ads are normally restricted to singular games – called experiences. However, now developers have the ability to insert billboards and other creative virtual advertisements into their own experiences – allowing them to benefit financially from this new form of advertisement revenue!
WhatsApp Privacy Campaigns
With its latest privacy campaign, WhatsApp is demonstrating the power of their features to offer multiple layers of protection and enabling users to decide on their desired level of privacy.
The new campaign promotes new privacy features of WhatsApp including leaving groups silently, controlling who can see when you're online, and screenshot blocking for 'view once' messages.
To draw attention to its privacy features, WhatsApp unveiled a magnificent 3D billboard at Piccadilly in London. Stunningly innovative, this campaign has captivated the eyes of many passers-by.
The billboard magically transformed into a huge vault, with an opening door that seemed to emerge from the screen before shutting and being sealed tight- showcasing how well your messages are encrypted and secured.
This is @WhatsApp's wild new ad in Piccadilly Circus, London

watch to the end 😯 pic.twitter.com/pGJ4AiLR8K

— Matt Navarra (@MattNavarra) October 10, 2022
The 3D billboard highlighted the following:
"Online Presence: Only be seen by who you want."
"2-Step Verification: PIN protection that helps prevent intruders."
"End-to-end Encryption: Personal messages no one can see or hear."
"Disappearing Messages: Chats that vanish when you want them to."
WhatsApp's 3D billboard advertisement is only the tip of the iceberg in their larger marketing strategy, which encompasses numerous platforms and partnerships.
Roblox and WhatsApp In-Game Advertising
Other partners of WhatsApp in the final phase of its global brand campaign are Twitch, Hearst, The Players' Tribune and Roblox.
While Roblox is doing in-game advertising for WhatsApp, they launched a privacy-focused minigame on Twitch, and a media partnership with Hearst and The Players' Tribune.
Roblox's virtual world was made safer by the introduction of WhatsApp "Privacy Rangers," an army of heroic-looking characters that actively protected players and helped push forward the brand's in-game advertising objectives.
In-game billboards will feature WhatsApp's Privacy Rangers, represented as Roblox characters to capture the concept of layers of protection.
Representing safety, security, and reliability throughout their journey – these ' WhatsApp Privacy Rangers' were a true success for both Roblox and WhatsApp!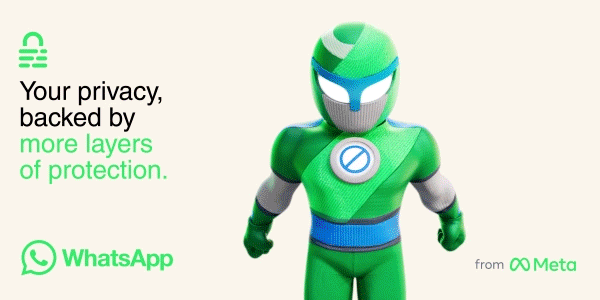 Meta and WhatsApp: The Strategy
The campaign was accepted widely, with people even commenting on the 3D billboard as the future of space advertising. But, the campaign also received criticisms as WhatsApp is owned by Meta, mentioning " When did Meta start advertising with privacy in mind?". This is because WhatsApp has been criticised for their data sharing with Facebook and other third-parties.
This campaign was a great example of how Roblox and WhatsApp used in-game advertising to promote the importance of privacy. From billboards to minigames, they created multiple opportunities to remind users that their conversations are protected by layers of security.
The In-game advertising campaign was a great success, and it is expected to continue to be successful in the future.