In a recent revelation, Elon Musk, the visionary CEO of Tesla and SpaceX, candidly addressed Twitter's ongoing financial struggles. The social media giant's cash flow remains mired in negativity, largely attributed to a staggering 50% drop in advertising revenue and the weighty burden of debt.
Back in March, Musk had set high expectations, aiming for Twitter to achieve positive cashflow by June. However, reality fell short of his aspirations, leaving Twitter facing pressing financial challenges. Musk's response to suggestions on recapitalisation emphasises the company's priority, which is to reach positive cash flow before indulging in any other endeavours.
Though, despite the difficulties, Musk shared a glimmer of hope for the future, claiming that July shows promise. Therefore, let's further explore the key details surrounding Twitter's financial situation and Musk's recent remarks.
Advertising Revenue Plunge and Musk's Stand
Twitter's financial woes stem from a significant and unexpected 50% decline in advertising revenue. This sharp drop has severely impacted the company's ability to generate positive cash flow, leading to a challenging predicament.
Furthermore, the decline in advertising revenue caught both investors and analysts off-guard, underscoring the unpredictability of the digital advertising landscape.
Though, in response to suggestions on recapitalisation, Musk stressed the paramount importance of achieving positive cashflow before considering any other financial moves. This pragmatic approach highlights the critical nature of the company's financial stability, with little room for additional luxuries until this primary goal is attained.
What's more notable is that Twitter's leadership is fully committed to implementing strategic cost-cutting measures to streamline operations and optimise revenue streams.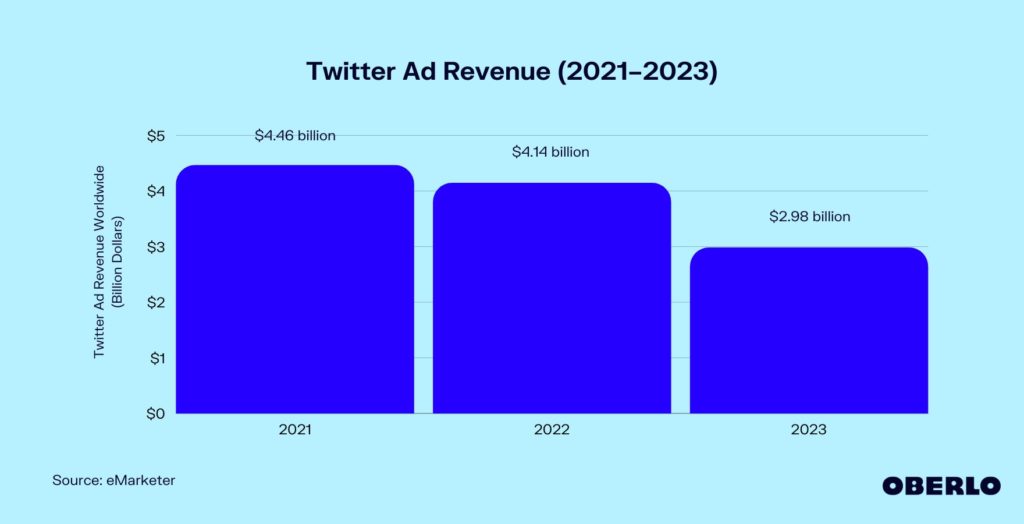 Uncertain Road to Recovery and Scaling Down Expenditures
Despite Musk's optimism in an April interview with the BBC, where he claimed that most advertisers had returned to Twitter, the recent 50% drop in ad revenue paints a different picture.
The slow pace of ad revenue recovery indicates that Twitter's aggressive cost-cutting measures since Musk's acquisition in October have not been sufficient to achieve positive cash flow, though Musk's team is diligently working to identify the root causes of this setback and devise innovative strategies to regain advertisers' confidence.
Additionally, Musk disclosed that Twitter has taken drastic steps to reduce non-debt expenditures. This resulted in thousands of employees being let go, and cloud service bills were slashed, bringing the projected 2023 non-debt expenses down from $4.5 billion (£3.4 billion) to $1.5 billion (£1.1 billion).
However, despite these measures, the road to financial stability still remains arduous. Therefore, Musk and his financial team are in need of continuing to assess the impact of these cost-cutting initiatives and seek new avenues for efficiency gains.
The Debt's Weight, Shifting Focus and Empowering Content Creators
Adding to Twitter's financial burden is the weight of its debt, which was acquired in the $44 billion (£34 billion) deal that privatised the company. Due to this, the annual interest payments amounting to approximately $1.5 billion (£1.16 billion) add further strain to the company's financial position.
This has meant that Musk needed to explore more options and ways to be able to refinance the debt, looking for more favourable terms and lower interest rates to reduce the overall financial pressure on Twitter. In a bold move, Elon Musk's strategic hiring of Linda Yaccarino, former ad chief at Comcast's NBCUniversal, as Twitter's CEO signals and highlights the company's commitment to boosting ad sales. 
Elon Musk says Twitter cashflow still negative amid 50% drop in ad revenue https://t.co/NMnwYkNbcZ

— The Guardian (@guardian) July 17, 2023
What's more, while also exploring opportunities to increase subscription revenue, Twitter intends to prioritise video, creator and commerce partnerships, and is in talks with various figures in the political, entertainment, payments services, and news and media sectors. Musk's leadership has recognised that diversifying revenue streams and expanding partnerships will be essential in charting a sustainable growth trajectory for Twitter.
And finally, in a bid to attract more content creators to the platform, Twitter additionally announced that select creators will be eligible to receive a share of the ad revenue generated.
This move aims to further diversify content and foster a more vibrant online community. Furthermore, Musk believes that empowering content creators will not only enhance user engagement but also attract more advertisers seeking unique and engaging content opportunities.
Twitter is doing a stellar job to become the greatest-ever app on the planet 🌎 and the top choice for content creators.

What is stopping you from becoming a content creator? 🤔 pic.twitter.com/EMoP6Y3VFB

— Elon Musk (Parody) (@elonmuskewl) July 22, 2023
Conclusion
Elon Musk's recent update on Twitter's financial standing reveals the company's ongoing challenges with negative cash flow, driven by a significant drop in advertising revenue and a hefty debt burden.
While the journey to positive cashflow proves to be difficult, Musk remains hopeful for a better future. By prioritising ad sales, optimising expenditures, and empowering content creators, Twitter is taking steps to address its financial woes and create a more sustainable path ahead.
However, achieving positive cash flow remains the key hurdle that the company must overcome to secure a more promising future. Elon Musk and his team are diligently working on a comprehensive financial strategy, seeking innovative solutions in which to navigate the ever evolving digital advertising landscape and ensure Twitter's success in the long run.