Tanqueray Gin, the legendary heritage label, is encouraging people to lead a life of grandeur with its first exciting, new campaign in five years. They are reminding everyone that 'Living Magnificently' has never been as easy or rewarding!
Anomaly, based in London, who was appointed by Diageo for global brand strategy and as a creative partner for the gin brand in February of this year, have created their first piece of newly defining work. Now let's take a closer look at the objectives of this campaign, which endeavours to ignite individuals to strive for lives abundant with zeal and significance.
A History of Tanqueray Gin
Tanqueray is a renowned English brand of gin from Diageo plc in London, however its largest market isn't its native England, yet in fact the United States, where it has steadily grown to command considerable influence.
Charles Tanqueray first distilled the renowned gin in 1830, located within London's thriving Bloomsbury district. Years later, in 1838, Edward & Charles Tanqueray opened their retail shop on Vine Street to offer customers a taste of the famous drink, which is still a popular and much enjoyed choice of gin, even after being around for nearly 200 years.
An Insight Into the Campaign
During the upcoming months, the campaign will be available throughout England, Northern and Southern Europe, North America, Australia and Brazil. The Tanqueray Gin advert is a cinematic masterpiece that shows individuals living their best life with the help of Tanqueray. It follows a group of friends who make the most out of their time together by participating in an unexpected race around town.
In addition to outdoor advertising in essential cities across each country, this campaign leverages digital and social media platforms to generate maximum reach. Content partnerships with renowned influencers worldwide further boost the effectiveness of this initiative.
Tanqueray Gin is on a mission to bring people together in unforgettable experiences that allow them to live life magnificently—no matter the occasion or location. Terry Fraser, Master Distiller of Tanqueray, proclaimed "Tanqueray is determined to never fall short of extraordinary…Our new global campaign encapsulates precisely what we stand for; crafting delightful moments that can be shared with companions."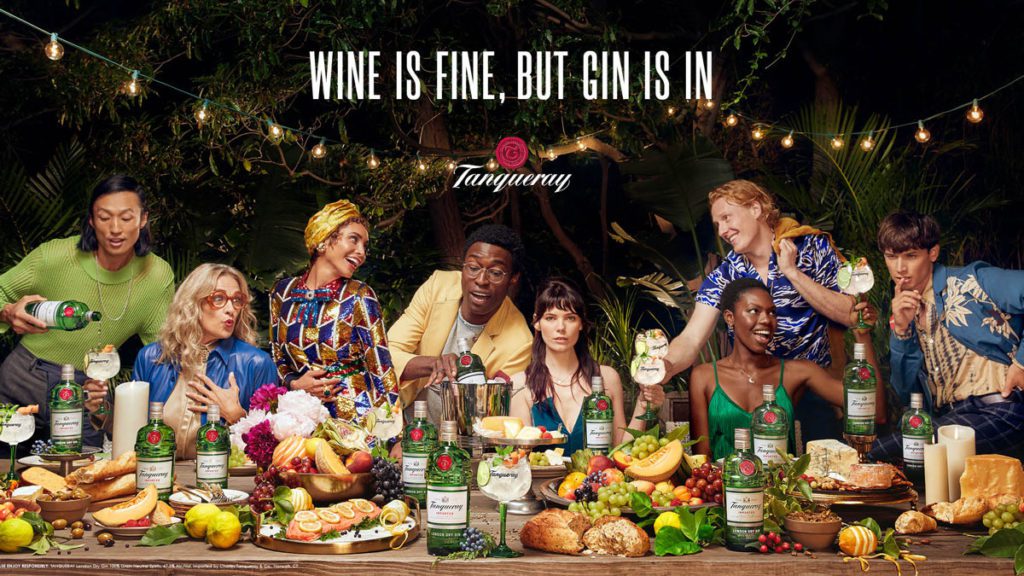 Conclusion
Tanqueray's brand-new campaign is certain to entice those looking for a bit of extra zest in their lives. They are on a mission to get people together and remind them of the importance of living life to its fullest, whether it be through an impromptu night out or simply savouring the moments with family and friends.
They are determined to help everyone revel in grandeur and create memorable experiences that will last and be remembered for a lifetime! The advert and campaign signals and highlights that there is no need to wait for the perfect opportunity—living magnificently can start today!