Guinness Homes, based in Leeds is launching a shared ownership programme for apartments at Points Cross on Chadwick Street. This programme seeks to provide a cost-effective alternative to traditional homeownership, particularly for first-time homebuyers who are eager to own their own homes.
Points Cross in Leeds' Southbank is an exciting new development providing 928 homes and a dynamic community for local people and residents. #SharedOwnership apartments & duplexes are available to reserve now! https://t.co/VseTGMZwr3 pic.twitter.com/6EIba3TlRb

— Guinness Homes (@GuinnessHomes) December 6, 2022
Phase-One of the Development
The Phase One launched by Guinness Homes includes 58 one-bedroom apartments, 95 two-bedrooms, 16 three bedrooms and 24 three bedroom duplexes – all of which are available for reservation. Prices start from a very affordable £89,500 for a 50% share in the property. Additionally, homeowners have the opportunity to staircase over time to increase their percentage share based on affordability.
On Saturday 14th January, prospective homeowners gathered for afternoon tea and prosecco to celebrate the launch of Phase One of the development. The event showcased a state-of-the-art two-bedroom show home and marketing suite, giving prospective homeowners an opportunity to view the properties and acquire further information.
Points Cross is in a prime location, with easy access to Leeds City College campus, Crown Point Shopping Centre, Leeds Dock and Leeds Train Station – all of which are 10 minutes or less away. The development is situated in the heart of a thriving community, making it an ideal place for first-time homeowners.
Benefits for Ownership Sharers
Buying a shared ownership apartment would be highly beneficial for homeowners, not just because it is an affordable alternative to traditional homeownership, but also due to the fact that with staircasing, you can steadily increase your percentage share as and when you are able to.
It also helps you to build equity over time, which means you can become a homeowner in an excellent location and benefit from all that comes with it. This is why Guinness Homes' shared ownership programme is great news for those looking to own their first home in Leeds, as it provides the perfect combination of affordability and convenience. 
Even though you'll be paying a smaller mortgage resulting in more monthly savings, there are few extra costs to consider. For example you may be required to pay rent for the share of property not owned by yourself, service charge and possibly ground rent in certain cases.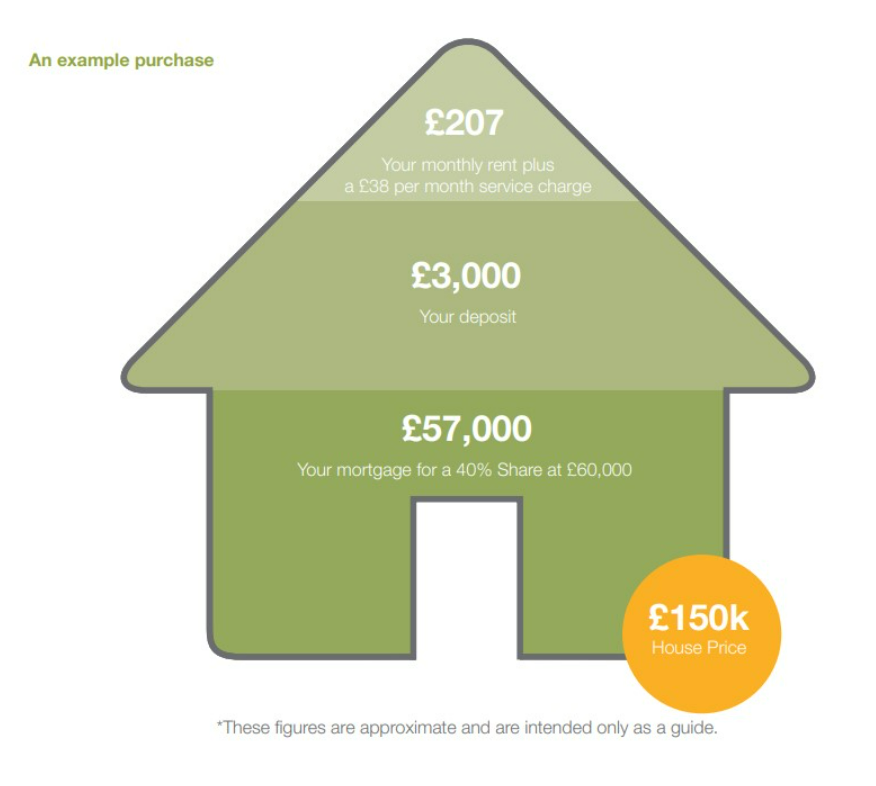 However, when considering the future years ahead, the shared ownership might result in complexities that may arise, such as when the shared ownership tenants plan to leave the property. Guinness Homes should develop a clear strategy to tackle these potential issues in order for their shared ownership programme to be successful.
In conclusion, it's great news that Leeds is offering a cost-effective alternative for first-time homeowners through the Points Cross development and the shared ownership programme. With an ideal location and the opportunity to staircase, this could be a great alternative for prospective buyers.