Saudi Arabia, a nation long associated with religious pilgrimages and work opportunities, is now charting a new course to become a thriving tourist destination and diversify its economy. The successful conclusion of the Hajj season and year-round Umrah pilgrimages, together with a more relaxed and welcoming approach, is opening the doors to global travellers.
As the world has emerged again since the pandemic, Saudi Arabia is seizing the opportunity to increase its income from tourism and the transportation of people and goods. To accomplish this, the kingdom is actively promoting its diverse landscapes and historical sites, simplifying entry requirements, and making significant infrastructure investments.
Central to this transformation is the ambitious King Salman International Airport, poised to propel Saudi Arabia into the fiercely competitive global travel market.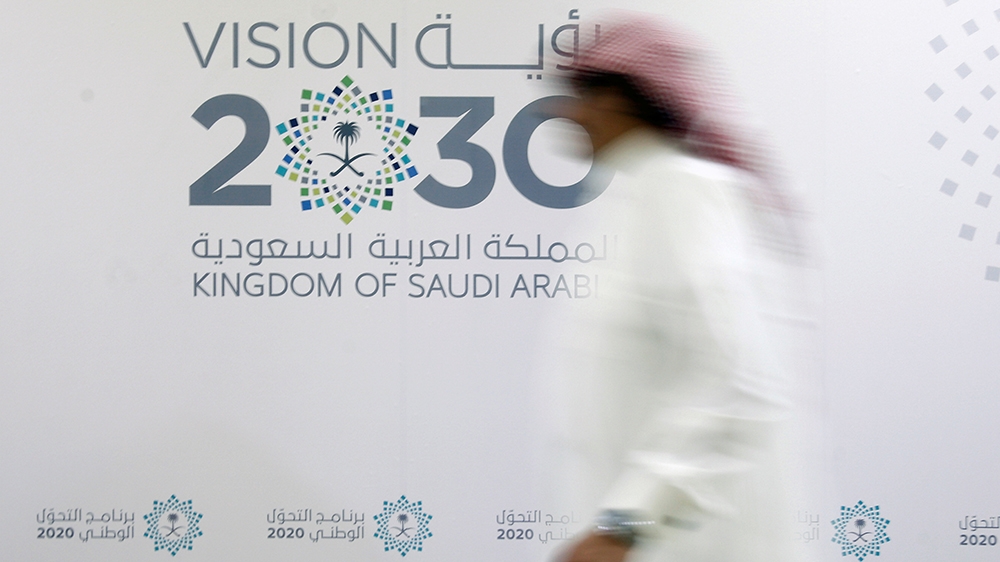 Unveiling a Hidden Gem: Saudi Arabia's Tourism Potential
For decades, religious pilgrimages and job opportunities were the primary reasons for visiting Saudi Arabia. However, the kingdom's true potential as a tourist destination remained largely untapped. Saudi Arabia was known more for its deeply conservative culture and human rights criticisms than its appeal to leisure travellers.
But times are changing, and as the world reopens post-pandemic, the kingdom is actively showcasing a more open and inviting side. Billions of dollars are being invested in developing ancient wonders like Hegra (Madain Salih) and al-Ula, as well as coastal and desert destinations. These initiatives aim to attract luxury-seeking tourists and adventurers eager to explore lesser-known locations.
Charles Phillips, an Oxford-based researcher and consultant, lauds the government's dedication to this endeavour. He emphasises that with Saudi Arabia's incredible and diverse landscapes, tourism could be a significant driver of the economy.
In the past, sites like Hegra, built by the Nabateans and reminiscent of their more famous capital, Petra, were discouraged due to associations with idolatry in the conservative nation. However, this perception is changing, and the country is embracing its cultural heritage as a unique selling point for travellers seeking authentic experiences.
A Visionary Infrastructure Project: King Salman International Airport
One of the most significant components of Saudi Arabia's ambitious plans is the construction of the King Salman International Airport, set to replace the bustling King Khalid Airport in Riyadh.
The current airport can handle approximately 25 million passengers annually, but this capacity is insufficient to meet the kingdom's aspirations. To accommodate the expected surge in tourism and bolster the non-oil GDP, the visionary "Vision 2030" blueprint includes the monumental King Salman International Airport.
Projected to be among the world's largest airports, King Salman International will have a capacity of accommodating a staggering 120 million passengers each year by 2030. While smaller in size than Saudi Arabia's own King Fahad International in Dammam, it is expected to surpass regional competitors, Hamad International in Doha and Dubai International.
With its strategic location, the new airport is poised to become a major global travel hub, rivalling the busiest airports in the Gulf Cooperation Council (GCC).
Green Future and Employment Opportunities
The significance of King Salman International Airport transcends beyond its scale and capacity. Saudi Arabia's commitment to sustainability is reflected in the airport's design, which incorporates green initiatives and relies on renewable energy to power its facilities.
What's more, this pioneering approach aligns with the kingdom's broader efforts to promote a greener future and combat climate change.
Impressively, the airport is also set to create numerous employment opportunities, particularly for the country's burgeoning youth population. As a multi-faceted project, King Salman International Airport will not only serve the burgeoning population but also cater to the expected influx of tourists.
Additionally, the airport's substantial cargo capacity is expected to play a significant role in the country's drive to localise production and potentially export goods via air cargo, further contributing to the diversification of the economy.
Looking Ahead: The Challenges and Opportunities
As the kingdom forges ahead with its ambitious airport project, some concerns linger about the impact on Saudi Arabia's non-oil income. While it aims to carve a slice of the market share from its regional neighbours, there are warnings about potential price wars and profitability challenges.
Therefore, critics have cautioned that while the airport project might succeed in carving a slice out of their neighbours' market share, it on the other hand could potentially trigger a race to the bottom in terms of pricing and profitability. So properly balancing growth and sustainability will be essential to ensure long-term success.
Conclusion
Saudi Arabia's successful Hajj season and year-round pilgrimages have long been its claim to fame, but the kingdom is now embracing a more dynamic identity. Vision 2030 has set the stage for a future that marries the nation's rich heritage with a thriving tourism industry. Furthermore, King Salman International Airport stands as a symbol of progress, propelling Saudi Arabia into the global travel market and fostering a green and sustainable future.
The scale and ambition of this transformative project are indicative of Saudi Arabia's determination to become a major global player. As the airport plans take flight, the kingdom's potential as a world-class tourist destination and a diversified economic powerhouse shines brighter than ever before.
Though, notably, the journey to transformation has only just begun. The world will be eagerly watching Saudi Arabia as it emerges as a captivating and vibrant destination on the global stage. With Vision 2030 as its guiding light, the kingdom is charting a path towards a brighter future, embracing new opportunities while preserving its cultural heritage.
It's becoming clear that as the King Salman International Airport and Riyadh Air take flight, Saudi Arabia is ready to soar to new heights and redefine its place in the world.