Halloween has always been one of NYX's most significant moments of the year.
For this global cosmetics brand, the spooky season represents not just a celebration of all things ghoulish but also an opportunity to push the boundaries of artistic expression.
With its 'Mon-Star Bash' Halloween campaign, NYX is set to redefine the Halloween experience and connect with digitally savvy Gen Z consumers in a unique way.
Transforming Gen Z Celebrities into Universal Monsters
NYX is taking its Halloween product collection to new heights by collaborating with Universal Pictures. In a daring move, the brand is turning several Gen Z social media stars into iconic Universal Monsters.
What's more, renowned makeup artist Mimi Choi, known for her optical illusion makeup artistry, will work her magic to create stunning transformations. Among those undergoing this monstrous makeover are:
Landon Barker as The Werewolf: Barker, a rising musician with a massive Gen Z following, will undergo a jaw-dropping transformation into The Werewolf, drawing in audiences with his eerie and captivating look.
Reginae Carter as The Mummy Twins: Carter, a model with an impressive online presence, will become one of The Mummy Twins, showcasing the incredible artistry of Choi and the versatility of NYX products.
Phoenix Brown as the Bride of Frankie: DJ Phoenix Brown, with a magnetic online persona, will step into the iconic role of the Bride of Frankie, marrying music and makeup in a way that's never been seen before.
Grace McKagan as Dracula: Grace McKagan, a talented musician in her own right, will embody Dracula, adding a dose of rock 'n' roll flair to the Universal Monsters pantheon.
A Dive into the Metaverse
NYX's 'Mon-Star Bash' isn't just about makeup; it's about embracing the future. In 2022, NYX made waves by bringing a virtual pride parade to The Sandbox decentralised gaming platform.
Now, the brand is teaming up with Ulta Beauty within Roblox's Ultraverse space to immerse consumers in Halloween-inspired games, allowing them to customise avatars and win exciting prizes.
What's more, this venture into gaming and the metaverse demonstrates NYX's commitment to staying at the forefront of digital innovation.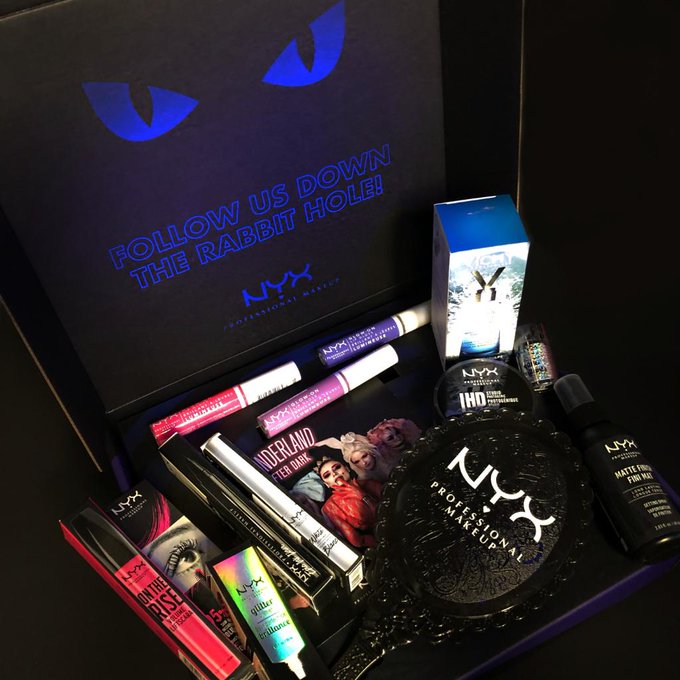 The Power of Music and Influencers
In a page taken from the playbook of their competitors, NYX has created an original song for the 'Mon-Star Bash' campaign.
This catchy tune, composed specifically for the campaign, will grace digital platforms and be accompanied by a visually stunning music video featuring influencer talent.
Furthermore, the strategy of crafting original songs, ripe for remixing and reshaping on TikTok, has been a successful one employed by competitors, like E.l.f. Cosmetics, before this.
Amplifying Through Influencers
NYX knows that Gen Z is captivated by content creators. That's why the 'Mon-Star Bash' campaign includes an influencer program, where creators will post videos of their own 'Mon-Star' transformations.
By harnessing the appeal of these creators, NYX aims to extend the campaign's reach and resonate with Gen Z consumers who value authenticity and creativity.
Moreover, the chosen influencers have massive followings and are known for their ability to engage and connect with their audience on a personal level.
The Influencer Marketing Boom
Interestingly, the 'Mon-Star Bash' campaign isn't just about makeup; it's also a testament to the growing power of influencer marketing. Brands are investing in influencers at a rapid pace, surpassing traditional social ad spend.
What's more, at present, this trend is particularly timely, considering ongoing strikes by Hollywood writers and actors, making creators all the more essential to reaching the audience.
Conclusion
NYX's 'Mon-Star Bash' Halloween campaign is not your typical seasonal promotion. It's a blend of creativity, technology, and pop culture that captures the essence of Halloween in a digital age.
By fusing influencers, the metaverse, and the allure of Universal Monsters, NYX is poised to engage Gen Z consumers like never before, and as the campaign unfolds, it underscores the brand's commitment to pushing the limits of artistry and staying at the forefront of beauty and digital innovation.
In a world where boundaries are constantly shifting, NYX is setting the bar high for Halloween and beyond. With stunning transformations, immersive gaming experiences, and the power of influencers, NYX is making sure that this Halloween will be nothing short of extraordinary.