Back in 2019, on New Year's Day, digital marketer and creator of @digital_chadvertising was nursing a hangover from his celebrations of the night before as he scrolled through Instagram in his bathroom. After seeing many amusing accounts for finance, legal and consulting industries, he was inspired to generate a parody handle for himself, that would tease his own work in the digital advertising sector.
From humble beginnings, to years later, this account has become an invaluable platform for industry professionals to express their grievances, collaborate and connect with others in the same field and spread marketing news. It has amassed over 80,000 supporters on Instagram by humorously ridiculing everything from industry abbreviations to Twitter's recent advertiser disappearance.
Who is The Creator Behind The Handle?
The creator of @digital_chadvertising platform is an anonymous digital marketer, who works specifically with ad buys. With the intention of providing some much-needed comic relief from working long hours in his industry, he chose to craft a humorous account of himself.
His ambition was to create a platform where people could express their daily encounters in digital advertising and learn about the newest trends or advancements within the industry. He envisioned it as a platform for people to easily connect with one another, foster meaningful relationships and work together on projects or initiatives, which was successfully achieved!

What Are Memes, What Do They Consist Of and Was this Expected To Do So Well?
Memes are typically composed of images or short videos, mostly taken from popular sources like "The Office," and paired with exclusive jokes for communities such as retail stock traders and mid-level marketers. @digital_chadvertising's creator could never have anticipated the success their memes now enjoy, claiming that their creations are "weaponized ADHD".
In the marketing world, an abundance of similar accounts have been popping up lately. They all strive to bring together entry-level staffers and Chief Marketing Officers through giving a raw view into the mundane tasks that take up much of marketers' days.
How They Encourage Engagement and Involve Content Strategy
@digital_chadvertising leverages the power of memes and comedy to drive their content strategy with remarkable success. By employing this approach, they have been able to engage their followers and generate greater trust within the online marketing community, yielding a stronger, more unified community for everyone to join.
Not only are the memes relatable, but they're also humorous and captivating. That's why it's a great idea to share them with friends, as well as potential partners or clients who may be looking for collaboration opportunities in this field. In addition to funny memes, users can also find helpful content outlining the latest algorithm updates and industry policies that could potentially affect businesses or campaigns – all delivered in a humorous way!
How Has It Had an Impact on Industry and Its Growth
Since debuting four years ago, @digital_chadvertisng has achieved tremendous success and growth – with over 80,000 followers on Instagram alone! This statistic is even more impressive when compared to leading advertising trade publications, large ad agency networks and other accounts related to the digital marketing industry.
This meme-filled account has proven its undeniable impact, bringing together professionals with a variety of experience while allowing them to learn from each other's one-of-a-kind perspectives on digital marketing topics. All along having fun too! With such remarkable figures, it appears that this account is here for the long run!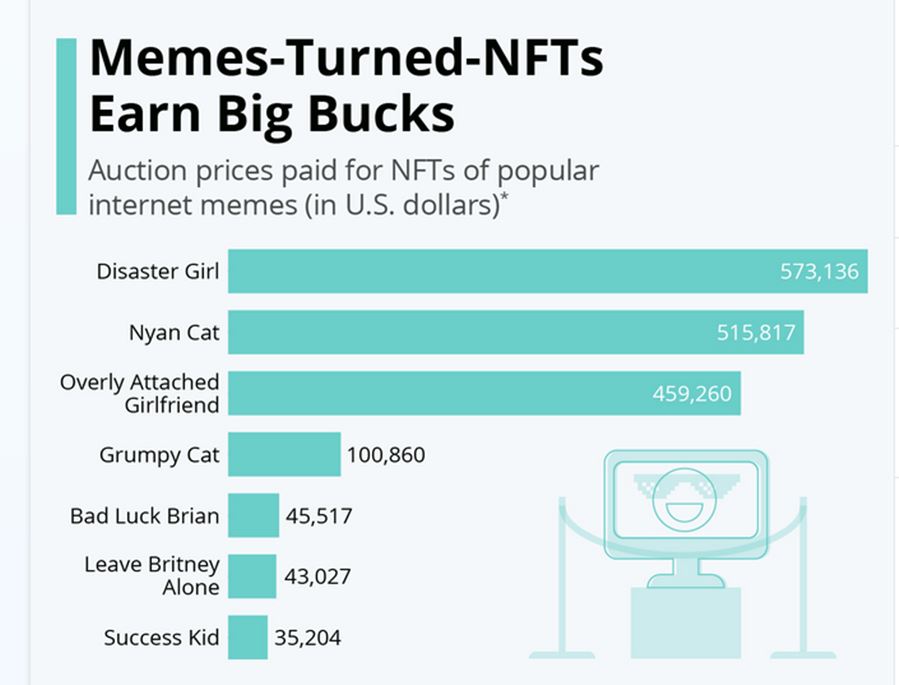 What Could Other Marketing Companies Learn From This?
The @Digital_Chadvertising account illustrates that a content strategy doesn't have to be overly-complex or uninteresting. You can create unique and riveting content which connects with people from all walks of life, while still providing valuable insights into your field. It is easier than you would probably think!
Incorporating a bit of humour and wit through memes can be an effective way to bridge the gap between professionals and foster teamwork on various projects or campaigns. A well-crafted content strategy can contribute to building trust and boosting engagement with your audience, ultimately leading to more business prospects. It's clear that investing time and effort into making content that is both relatable and amusing truly pays off, even if it just means sharing some funny memes.
To Summarise
@digital_chadvertisng illustrates that it does not require a massive following or difficult content strategies to make an imprint in your field or any other field – you only need innovative ideas, humour and commitment to linking with individuals who share the same interests as you!
Offering a humorous, yet insightful take on topics that directly affect us as marketers, this account has become one of the most successful in this set field. Not only does it provide much-needed laughter and camaraderie among their peers through an unconventional approach to group therapy; but also offers valuable perspectives into current marketing trends without taking itself too seriously – making sure all content remains relatable!