In a world where adaptability and innovation are the keys to survival, McDonald's, the world's leading fast-food giant, continues to set new standards for excellence.
Facing the challenges posed by soaring inflation rates and evolving consumer preferences head-on, the brand not only maintains its strong position but propels itself forward through strategic digitalisation and an unwavering commitment to delivering exceptional value.
This in-depth news feature delves into the intricacies of how McDonald's is utilising digital promotions, such as McDonald's Monopoly, to revolutionise the customer experience and solidify its global presence.
Digital Transformation at the Helm
At the forefront of McDonald's remarkable journey of transformation is its CEO, who champions the cause of digitalisation.
They reaffirm the brand's pledge to innovation, emphasising that McDonald's will continue to reinvent itself even when operating from a position of strength.
Furthermore, this visionary approach ensures that McDonald's is not content to rest on its laurels but constantly evolves to meet the ever-changing demands of the market.
Value-Centric Strategy
As consumers become increasingly discerning due to the pressure of high inflation rates, McDonald's has made value a central focus of its strategy.
Recent menu innovations, including the introduction of 'saver meals' in the United Kingdom, highlight McDonald's commitment to providing affordability without compromising on quality.
Monopoly: A Winning Formula
One standout example of McDonald's commitment to value is the enduring success of the McDonald's Monopoly initiative.
Celebrating its 17th year in the UK this September, the promotion ran both digitally and on physical packaging, offering customers the coveted opportunity to 'double peel.'
This ingenious promotion not only bolstered perceptions of value but also resulted in a significant uptick in app usage, achieving higher levels of app engagement than ever before.
Global Reach, Global Success
The triumph of the Monopoly campaign transcended borders. In Australia, the most recent quarter saw record-breaking digital sales, driven by consumers registering in the app and redeeming Monopoly game pieces.
What's more, a similar success story unfolded in Spain, where the initiative contributed to increased digital engagement for McDonald's. Impressively, in the third quarter, digital sales accounted for over 40% of McDonald's sales in its top six markets, which prominently includes the United Kingdom.
Strengthening Customer Connections Digitally
McDonald's expanded digital presence goes beyond boosting sales figures. It also fosters stronger connections with customers, even those who may have lapsed in their patronage.
As the final quarter of the year approaches, McDonald's in the UK is gearing up for the 'Festive Wins' promotion, offering consumers daily app-exclusive offers, ranging from 99p Big Macs to weekend competition entries.
However, to access these enticing offers and prizes, customers must continue using the app, reinforcing the brand's digital engagement strategy.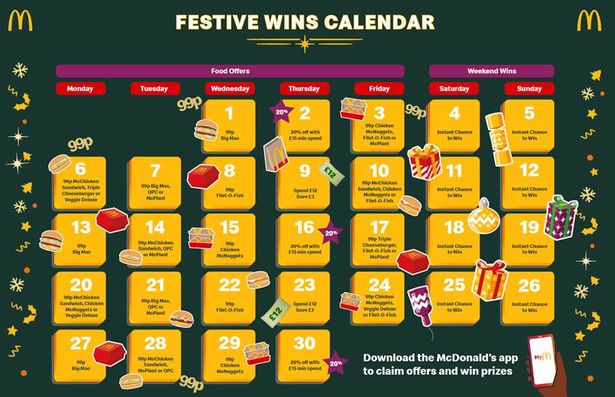 One McDonald's Way: Globally Consistent, Locally Relevant
The 'one McDonald's way' approach ensures that global practices remain consistent while being tailored to local preferences.
This principle extends not only to promotions but also to advertising. An exemplary instance is the 'As Featured In' campaign, launched in over 100 markets earlier this year, which celebrates McDonald's place in cultures around the world.
Navigating Inflation with Precision
While grappling with the impacts of inflation, McDonald's has demonstrated remarkable agility. Collaborating closely with third-party advisors who make price recommendations, the company executes price increases analytically.
This approach minimises customer resistance while maximising the revenue generated from these price adjustments. Furthermore, McDonald's continues to lead its competitors in affordability and value for money perceptions, firmly establishing value as an integral part of its brand identity.
Conclusion
In a dynamic and ever-evolving landscape, McDonald's stands as a symbol of adaptability and innovation. The brand's steadfast commitment to digitalisation, unwavering focus on value, and globally consistent yet locally relevant strategies have propelled it to new heights.
With the highly successful Monopoly campaign and a series of ongoing digital initiatives, McDonald's continues to strengthen its bond with consumers while ensuring sustainable growth, even in the face of economic adversity.
Finally, McDonald's remarkable journey serves as an inspiring testament to the power of innovation, resilience, and an unshakable commitment to delivering exceptional value to customers around the globe.