Nestle, which is one of the biggest, most significant food companies in the world, experienced an increase in its sales even though it raised the prices of its brands by almost 10%, which was perceived as controversial.
According to research firm Kantar, the difficult economic situation in the United Kingdom has caused customers to turn to discount stores, like Aldi and Lidl, and select lower-priced store-brand products.
Though during tough times, consumers continue to crave small indulgences, which is why Nestle's popular treats are still in high demand. This blog post will investigate why Nestle has increased its prices and also examine why customers remain loyal to its popular confectionery products.
Why have prices increased and on what products?
In the last year, Nestle has raised their prices due to the need of having to cover the rising and increasing costs. The company's hike has covered all of its 2,000 brands including confectionery, coffee, beverages, pet food, cereals, and prepared dishes, with the highest being an increase of up to 10%.
Although there was an increase, Nestle still managed to achieve a sales growth of 5.6% to £21.3 billion in the first quarter of 2023, indicating that despite the extra cost, customers are still willing to purchase their products.
According to Kantar's research, there has been a 13.5% increase in the sales of own label products in UK supermarkets due to consumers becoming more budget-conscious. The prices of the most affordable products have increased by 46%, indicating that consumers are seeking out the better deals.
Nevertheless, Nestle's products have managed to withstand this trend, as their sales continue to increase even after the price increase.
KitKat maker Nestle hikes prices but sales still sweet. Let's see if they all reduce there prices as increases drop back & supermarkets should lead the price drop on food & clothes, as fuel prices have already dropped. https://t.co/7uvDBYK3bv

— phil (@ppjkis) April 25, 2023
What other companies are being affected?
There are other big companies selling consumer goods that have also been increasing their prices, but it seems that these price increases might slow down soon.
PepsiCo announced earlier this year that they would not be increasing prices anymore, despite the average prices already having increased by 16% in the first quarter of the year. Whereas, Coca-Cola's average selling price has increased by 11%, stating that they expect the price increases to reduce over the year, but remain uncertain about the situation.
Procter & Gamble, a company that produces well-known consumer goods like Pampers, Tide, and Old Spice, increased its prices by around 10% earlier this year. They recently informed their investors that inflation is affecting demand in Europe, where customers are opting for cheaper store-brand products.
Why are sales of Nestle products increasing?
People may be resisting Nestle to some extent because of the psychological impacts of economic hardship. During tough times, individuals tend to indulge in small things that offer them comfort.
As Nestle continually offers a range of affordable treats, including KitKat, Smarties, Nescafe, and San Pellegrino, they are perfect for consumers who want to indulge a little but keep things affordable.
Nestle has been able to stay relevant even during tough economic times by ensuring that the quality and recognizability of their products are maintained.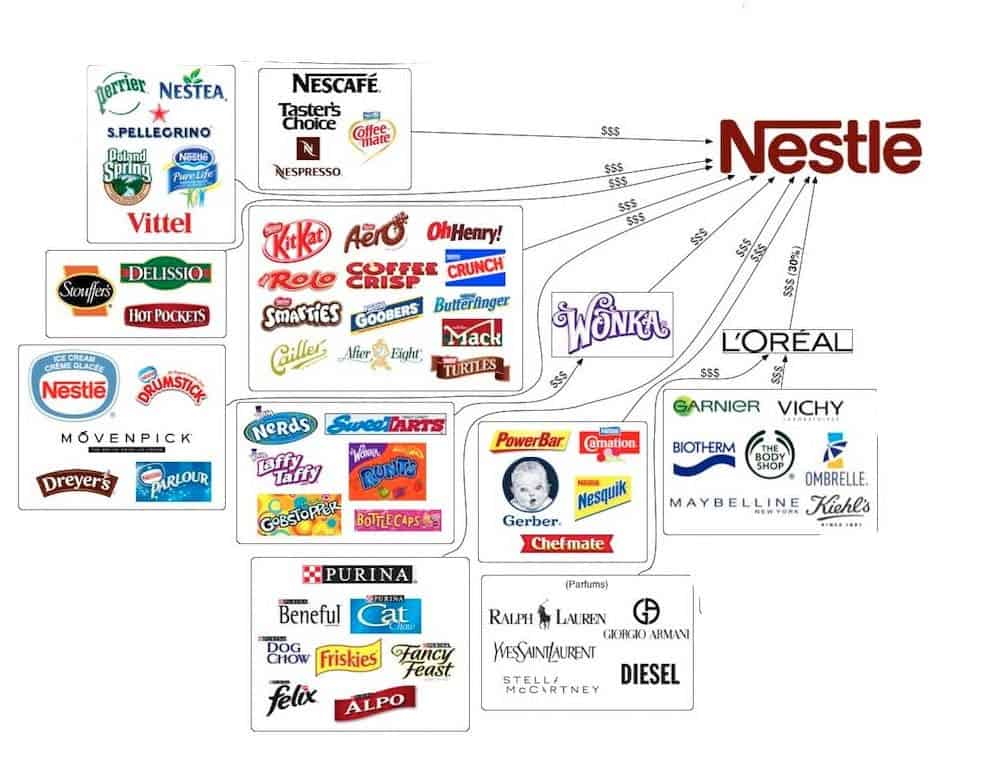 How has Nestle managed its price hikes?
Nestle's ability to manage price increases without significant impact on sales volume can be attributed to the company's diverse selection of global brands. A pattern has been observed across various industries where having a diverse range of successful brands can assist companies in managing challenging economic situations.
Nestle has managed to maintain stable sales by investing in a diverse range of products, which helps to offset potential losses from their higher-priced items and balance their overall revenue effectively.
Conclusion
Although Nestle faced controversy for raising its prices, the fact that the company achieved high sales indicates that customers are still willing to pay more for their popular products. Although the economy in the UK is struggling, people are willing to make small purchases, such as KitKat and Nescafe, to treat themselves.
Nestle has been able to maintain its product volumes despite price increases by investing in a robust product range. The company's success is due to their knowledge of consumer habits, as well as their long-standing focus on producing high-quality and innovative products.