Despite the effects of the pandemic on the economy, advertisers are still planning to increase investment in influencer marketing. A survey by Advertiser Perceptions found that 53% of advertisers plan to increase creator marketing spending in 2023.
So what are the reasons that motivated advertisers to invest in influencer marketing? Let's take a look.
Influencer Marketing Survey Highlights
Advertisers are making a bold move and increasing their investment in influencer marketing despite economic uncertainty, according to Advertiser Perceptions' recent survey.
Over half of the surveyed brands (53%) plan to increase spending on social media platforms with pounds taken out of traditional advertising formats like print and TV for 2023. This shift won't just give rise to more creativity – it could signal an entire transformation in how companies reach consumers next year!
Advertiser Perceptions predicts that creator marketing will surge in popularity and growth by 2023.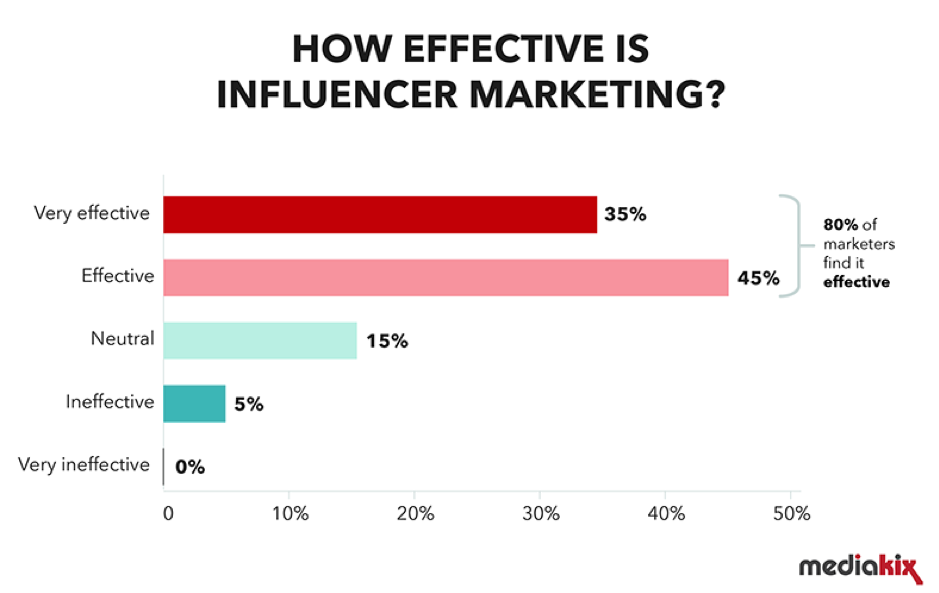 The Reasons for Increased Investment
Marketers are turning to invest in influencer marketing due to its potential to reach younger audiences, as well as positively impact content engagement. For example, if you want to target a specific demographic like Gen Z, then it might make sense to work with an influencer who has a following that consists mostly of Gen Z-ers.
The survey revealed that 12% of digital ad budgets were spent in this area last year – a sign that influencer marketing is here to stay.
Influencers have the remarkable ability to reach an expansive young audience while still providing a personal, intimate experience for their devoted fans. The survey also indicated that businesses prioritise influencers who include shoppable links in their content. Shoppable links enable viewers to buy directly from the influencer's post, creating an immediate connection with the brand and driving sales. 
https://t.co/YJc1pVSvAs Despite a shaky economy, investment in influencer marketing continues to rise, according to recent Market Analysis by Advertiser Perceptions. Contact us for more information about the report. #Advertising #media #adtech pic.twitter.com/EKlK41FfeR

— Advertiser Perceptions (@AdPerceptions) February 8, 2023
Influencers, Marketers and Content Choice
Creators and advertisers alike continue to prioritise content quality, outcomes, and cultural relevance when selecting a platform for their campaigns. They are dedicated to developing meaningful relationships with audiences through innovative marketing strategies.
Advertisers are investing in two key influencer tiers – mid- and macro. Mid-tier influencers have follower counts from 50K to 500K, while their larger counterparts boast anything from half a million up to one million followers.
With the rise of social media, video posts and stories have become increasingly sought-after by both creators and marketers alike – a trend that shows no signs of slowing down. This content type has proven to be one of the most lucrative sources for creators while also proving beneficial as an effective marketing medium.
The digital landscape has been dramatically shifting in recent years, and the survey revealed that YouTube is still on the top of the list as creators' choice for their content. While TikTok is gaining traction with creatives, advertisers remain hesitant in utilising its services- at least thus far.
In order for brands to get better return on investment from their campaigns, they need to be sure they're working with trustworthy creators who have genuine followers who will engage with their content and invest in their brands.
The Challenges for Advertisers in Influencer Marketing
Despite the meteoric rise of influencer marketing, brands are often unaware that working with individual thought-leaders can present a host of challenges. For example, there may be conflicts between an advertiser's commercial interests and an influencers' vision for their own image. To accommodate for these scenarios is key in capitalising on this powerful medium successfully!
Advertisers are in desperate need of a solution to find their perfect match with the right creators and reliable protection against malignant forces, such as brand safety issues and fraudulent influencers.
Another challenge for advertisers is measuring the effectiveness of their influencer campaigns. Here, technologies such as AI-driven analytics platforms are helping marketers gain invaluable insights into their influencer marketing performance.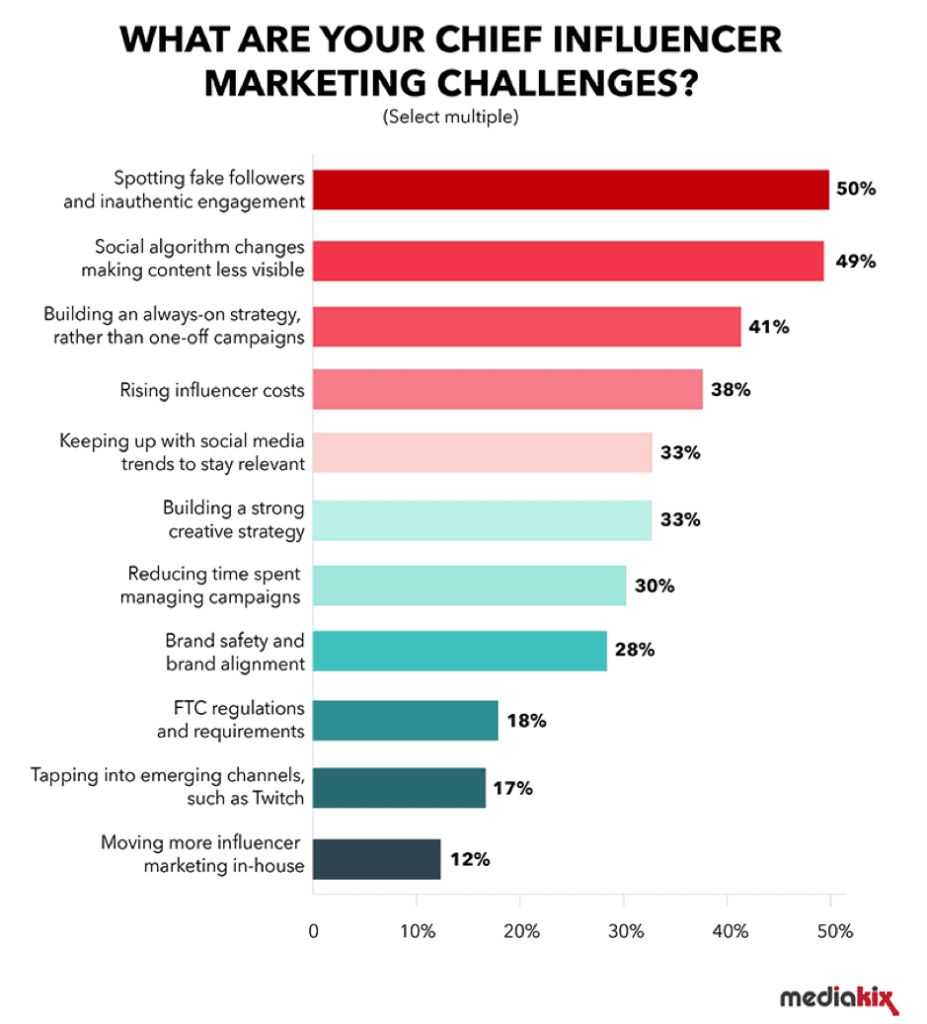 Conclusion
It's clear that investing in influencer marketing is beneficial for brands looking to reach new audiences or build brand awareness. With advertisers continuing to invest despite a shaky economy, it's important for marketers and brands alike to ensure they're selecting creators based on transparency standards and reputable followings so they can get better returns on their campaigns. As long as these criteria are met, there's no reason why companies shouldn't consider working with an influencer as part of their digital strategy.