In a time where everything is marked by ever-shifting consumer preferences and economic challenges, Swedish retail giant Ikea is embarking on a journey to unify and refine its brand voice worldwide.
The company's strategy hinges on entrusting more of its creative work to a single agency partner, aiming to streamline its messaging across diverse cultures and demographics.
Connecting Through Universal Needs
At the core of Ikea's transformation is the recognition that the fundamental needs of its customers are remarkably similar worldwide. Regardless of where they reside, people universally seek comfort, sustenance, and quality moments shared with loved ones.
Therefore, Ikea's endeavour is to tap into these 'universal truths' to create a more cohesive and compelling brand narrative.
Ikea's research indicates that whether in Tokyo, New York, or Mumbai, families and individuals engage in similar activities centred around their homes, such as eating, sleeping, and spending quality time together.
The Value Proposition in an Inflationary World
In an environment marked by economic uncertainties and inflationary challenges, Ikea is placing a strong emphasis on its value proposition.
The company aims to reaffirm its unwavering commitment to affordability, positioning itself as a reliable partner for consumers navigating uncertain financial waters.
Unsurprisingly, Ikea has observed a growing need among consumers for high-quality products that won't break the bank, making affordability an important central theme in their new brand voice.
Leading with Purpose
The acting global marketing manager at Ikea parent Ingka Group, the world's largest Ikea franchisee, emphasised the company's responsibility as one of the most trusted brands globally.
They underscored Ikea's commitment to leading by vision and purpose, aligning their actions with the well-being of people and the planet. This shift in focus aims to create a stronger voice that resonates with a wider audience.
What's more, Ikea's commitment to sustainability is another key component of its brand vision, and this will be reflected in its messaging, as it aims to lead by example in corporate responsibility.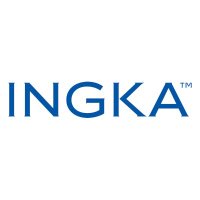 Ikea's Ambitious U.S. Expansion
Ikea's brand transformation coincides with its ambitious plans for growth in the United States. The retailer recently announced a significant investment of over $2.2 billion in the country, with a focus on opening new stores and improving its fulfilment network.
The new marketing approach will likely play a pivotal role in achieving these expansion goals. Moreover, this substantial investment in the U.S. market is part of Ikea's broader strategy to solidify its presence and adapt to changing consumer preferences in one of the world's largest retail markets.
Engaging the New Generation
In an ever-evolving marketing landscape, Ikea has recognised the importance of connecting with emerging consumer groups, such as Gen Z.
The brand's recent foray into social media, including a TikTok anime series aimed at college students, reflects its adaptability and commitment to staying relevant among younger demographics.
Ikea's anime series on TikTok was created in partnership with Ogilvy New York and studio Clubcamping, illustrating the brand's willingness to collaborate with creative partners to engage new audiences.
McCann and the Truth Well Told Ethos
The selection of McCann as Ikea's agency partner underscores the alignment of the retailer's messaging with McCann's 'Truth Well Told' ethos.
Furthermore, this partnership represents a strategic move to harmonise Ikea's brand narrative with a seasoned agency known for crafting compelling and truthful stories.
McCann's extensive experience in crafting authentic and resonant narratives positions it as a key partner in Ikea's mission to connect with a global audience.
A Ray of Hope for IPG
The wide-ranging collaboration between Ikea and McCann comes as a boon for McCann's parent company, Interpublic Group (IPG). IPG has faced challenges amid the tech downturn, reporting a decline in organic net revenue.
Therefore, by securing a substantial portion of Ikea's business, it offers a much-needed boost to IPG's fortunes.
Additionally, this partnership signifies a significant win for IPG at a time when the advertising industry faces uncertainty, showcasing its ability to secure and nurture high-profile client relationships.
Conclusion
As Ikea sets its sights on a more consistent and refined global brand voice, it seeks to transcend geographical and cultural boundaries. By recognising the universal desires of its customers, emphasising affordability in turbulent times, and committing to sustainability, Ikea aims to connect with a broader audience while staying true to its vision and purpose.
This transformative journey, guided by its partnership with McCann, holds the promise of reinforcing Ikea's status as a trusted and forward-thinking brand in an ever-evolving world.
And lastly, through its strategic investments, including the substantial U.S. expansion plan, Ikea is poised to embark on a new era of growth and relevance, uniting people worldwide with its unique and universal offerings.