According to recent reports, it has been confirmed by Google that their first ever foldable phone, the Pixel Fold, will be released at the Google I/O 2023 event in May.
Although the tech giant has not revealed many details yet, leaked marketing materials and a hands-on video have provided us with an idea of what we can anticipate.
This blog post will take a closer look at the Pixel Fold's rumoured specs, design, and expected price.
Pixel Fold on display
🤝
display on Pixel Fold

Pre-order #PixelFold today at the Google Store: https://t.co/kuXUblqh1Q#GoogleIO pic.twitter.com/yC0Zxoml2c

— Made by Google (@madebygoogle) May 12, 2023
Rumoured features and Specs of the Pixel Fold
Recently, it has been reported that the Pixel Fold will have a large outer display that can be unfolded, much like Samsung's Galaxy Z Fold devices. The upcoming device will feature a camera bar at the back, similar to other Pixel devices, however, it will not protrude as noticeably.
According to CNBC's April report, the Pixel Fold phone is expected to have a 5.8-inch screen that can be unfolded to reveal a larger 7.6-inch tablet display.
What's more interesting is the rumoured specs of the Pixel Fold. The device is predicted to be equipped with the Google Tensor G2 processor, which was initially unveiled in the Pixel 6 and Pixel 6 Pro.
It is also rumoured that the foldable device has a highly durable hinge and weighs approximately 10 ounces. Furthermore, the Pixel Fold is anticipated to be priced above £1,700, with a pre-order price of £1,749, surpassing Samsung's recent foldable release, the Galaxy Z Fold 4.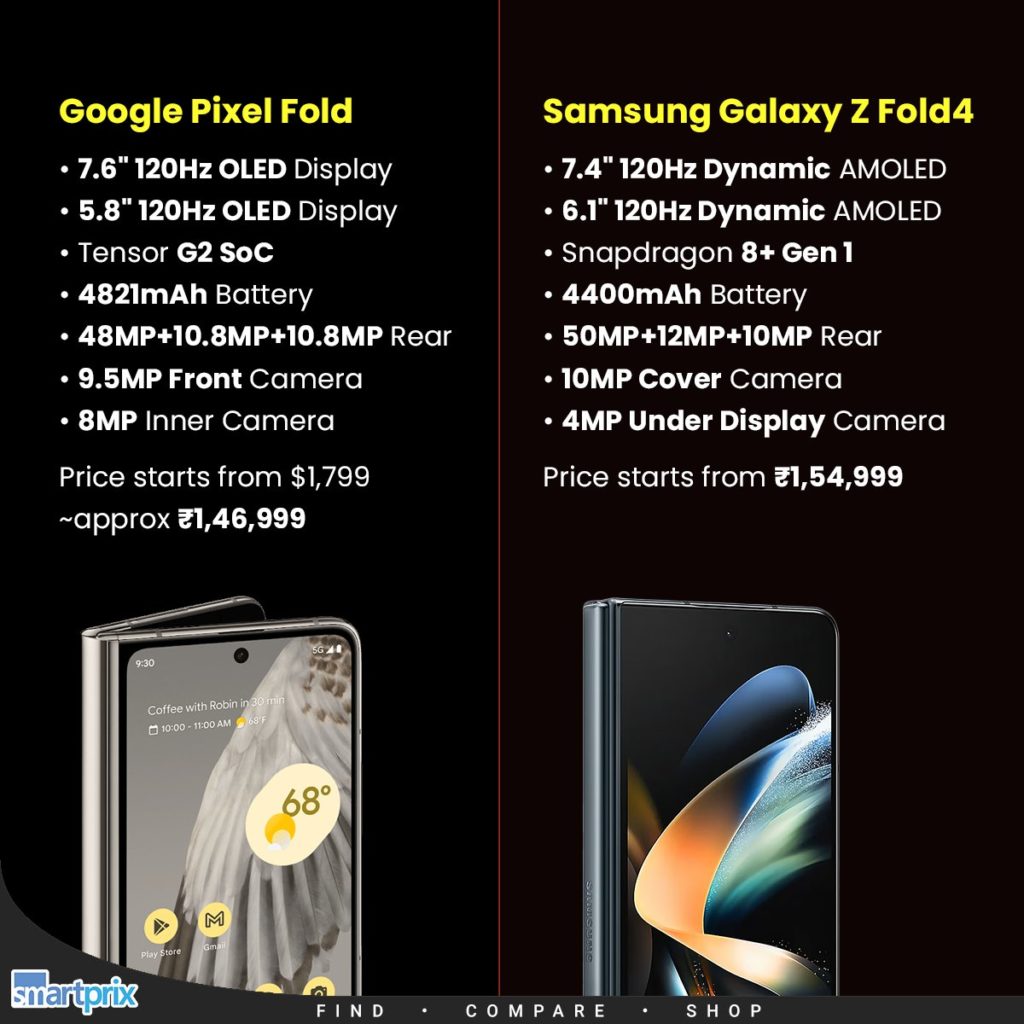 Why was the initial launch delayed?
It's important to mention that Google had originally intended to release the Pixel Fold in the previous year, but it wasn't included in the 2022 I/O, due to current apps not functioning well on the device.
To combat this, the company's recent focus has been on training Android developers to create apps that function well on foldable devices and large screens, which suggests that there will be specially designed apps for the Pixel Fold.
From the Pixel Fold to the Pixel Tablet, all the anticipation paid off.

Need more #GoogleIO2023? Let's run it back and relive ALL the moments. pic.twitter.com/ViMLodLthf

— Google Pixel (@GooglePixel_US) May 16, 2023
What sets the Pixel Fold apart from other devices?
The Pixel Fold may have distinctive software features that distinguish it from other foldable devices. The Pixel Fold is expected to run on Android 12, which has been specially designed for foldable devices, and is consistent with Google's reputation for software excellence.
Additionally, the device is anticipated to possibly have distinctive features, such as smooth multitasking and app continuity, which would set it apart from other foldable devices that are currently in the market.
What are the benefits of owning a foldable device?
Foldable devices are becoming increasingly popular, and there are several advantages to owning the Pixel Fold. The most obvious advantage is its 5.8-inch display size; this allows users to have a compact device that they can easily fit into their pocket or bag when on-the-go.
However, when unfolded, it provides an expansive 7.6-inch screen experience, allowing for larger multitasking and viewing more content with less scrolling. Furthermore, the foldable design allows users to use the device in various positions, such as utilising the outside display for quick tasks and unfolding it into a tablet mode when more real estate is needed.
What are the disadvantages to owning a foldable device?
Despite its appeal, foldable devices do come with certain drawbacks. One of the major disadvantages is the device's fragility; the Pixel Fold has a fragile hinge that potentially could be easily damaged by dropping it or exposing it to water.
Additionally, due to its high price point, many users may feel hesitant about investing in such an expensive device.
Final Thoughts on the Pixel Fold
The Pixel Fold is an exciting device that has been generating buzz in the tech community. The rumours surrounding its specs, design, and features have provided potential customers with an idea of what they can expect from the foldable device.
While the release date isn't specified yet, it could be released soon, as Google has reportedly been training Android developers to create apps that are optimised for foldable devices, and it is listed for pre-order on the Google store.
Whether or not the Pixel Fold will be worth its price tag is yet to be seen, but it has a lot of hype and potential surrounding it. Who knows, it could prove to be a great device for those who want an innovative piece of tech that offers unique features.