In today's digital era, we are highly dependent on technology to access and manage our personal information. Our vulnerability to cyber attacks is a cause for concern as it could lead to a data breach or hack that could expose our private information, including email addresses.
However, Google has gotten creative and has come up with a solution to prevent this. They have recently introduced a new and innovative security feature that could prevent cybercriminals from stealing your identity.
What is the dark web and how does the report feature work?
The dark web is a section of the internet where cybercriminals carry out illegal activities, such as exchanging stolen data for money. Criminals can use and sell personal information, like email addresses, to conduct identity theft, banking fraud, and phishing scams. It's therefore important to be vigilant and secure your personal information.
To enhance safety while using its products, Google is rolling out a range of new security features, including the enhancement of its 'dark web report' feature. This feature helps you check if your Gmail address can be found on the dark web. The report also provides suggestions on how to enhance your online security, which is something that was previously only available to Google One subscribers.
Google's new feature will be able to scan email addresses to see if they have been leaked on the dark web. If the tool detects signs of kidnapping or attempted hacking, Google will send immediate notifications to Gmail users and provide relevant advice on how to protect their data and accounts.
The new feature is part of Google's larger effort to make its products and services safer.
The #darkweb search feature enables users to scan for their Gmail address on the dark web and receive guidance on online protection.

Read: https://t.co/88hCFvvnnM#Security #Google #Gmail #DarkWebMonitoring

— Hackread.com (@HackRead) June 2, 2023
What other protective measures are being put in place within Google's services?
Google is extending the spam protections previously available in Gmail to Google Drive. A new feature is being rolled out that allows users to choose what they consider as spam and have better control over it.
Google Drive will sort out obvious spam content and put it in a separate view to prevent users from accidentally opening any inappropriate or abusive files. According to Google, this makes reviewing and organising files easier for users.
Additionally, deleting your search history in Google Maps is becoming simpler. Google has introduced a new feature to Maps that allows you to delete your recent searches with a single tap.
This feature supplements the existing option of clearing your search history through the "Web & App Activity" tab in your account settings. Though, there's currently no word on what regions will receive the new feature.
How is Google amplifying other security services?
Impressively, Google is now improving security services that are utilised by other platforms and organisations. Today, Google is expanding its Content Safety API, which is used by companies, such as Facebook and Yubo, to identify and remove child sexual abuse material (CSAM) from the internet. The expansion has now been enhanced to include video content.
CSAI Match, which is a technology owned by YouTube, used to handle this task of identifying CSAM in videos uploaded online. Again, at this time, it is unclear whether Google's new video functionality in the API is replacing CSAI Match or how the two services are different.
Furthermore, the company has added spam protection to Google Drive and improved the process of deleting search history in Maps. These changes make Google's products and services much safer and give users peace of mind.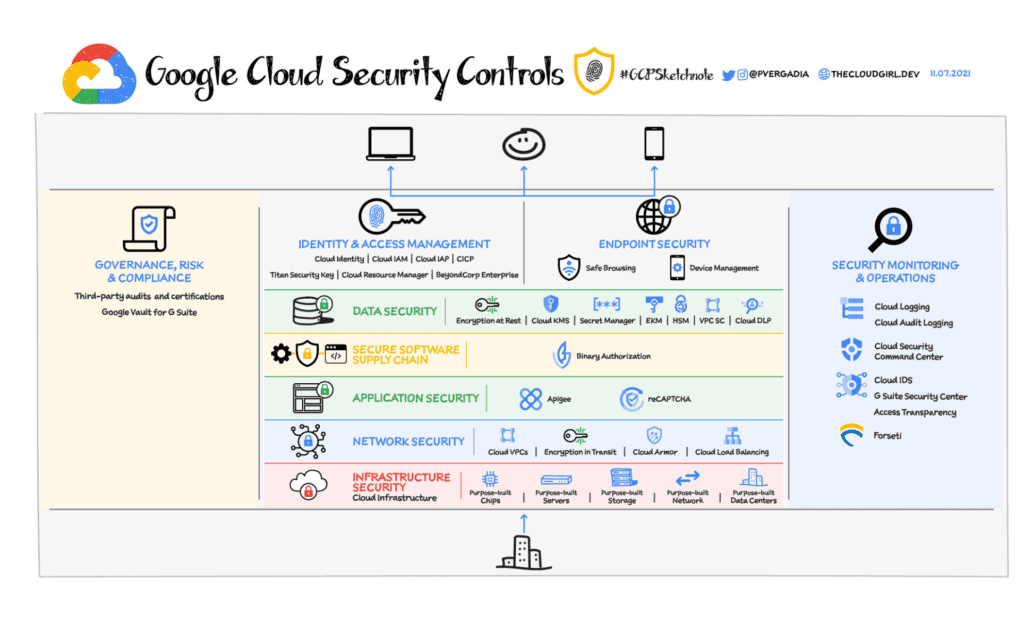 How will these changes better benefit Google's users?
Google's new security features will provide users with an enhanced sense of security and help protect their data from the potential dangers of the dark web. Furthermore, it is likely that these changes will encourage more people to use Google products and services, as they become more trustworthy and secure.
The updated spam protection in Google Drive should make organising files easier, while the deletion process for search history in Maps will be simpler. By providing users with more control over their data and privacy, they can also have more control over the content they view.
Google's security efforts are certainly commendable and will go a long way towards keeping its customers safe from identity theft, banking fraud, and phishing scams. With these changes, users can now trust that their data is secure and enjoy using Google products with more confidence.
Conclusion
Cybersecurity is a critical issue in this day and age, and Google is taking a proactive stand against cybercrime. Google's latest security feature is designed to protect its users from identity theft and prevent cybercriminals from acquiring personal data.
In addition to advising on how to improve a user's online security, the new feature will help individuals be more forthcoming when it comes to protecting their personal information. It is certain, and also comforting to know, that whatever the future holds, we can rely on Google to provide innovative and effective solutions to help everyone stay safe and secure when online.