After several years away, the famous Blue Oval, is back on the Formula 1 (F1) grid with a major partnership deal with Red Bull's powertrains division. The agreement will see Ford provide commercial and technical support to Red Bull's engine development program beginning in 2026.
This news marks an exciting chapter for both Ford and Red Bull, and raises some interesting questions about Ford's re-entry into the world of F1 racing.
What Benefits Does Ford Stand to Gain?
Ford, seeing the present-day popularity of F1, is seizing this chance to re-enter into the motorsport scene without having the added pressures of having to construct its own price focused factory to do it. This partnership with Red Bull offers them a foot in, by providing a cost-effective and manageable way, without Ford having to make a large and substantial investment.
While there won't be any team ownership changing hands, Ford will still get the chance to prove itself in one of the most competitive racing series on earth. This could help them gain valuable insights into their engineering processes as well as strengthen their brand image across Europe and other parts of the world.
Ford make their long-awaited return to F1! 👀#F1 @FordPerformance https://t.co/lHjndohz3I

— Formula 1 (@F1) February 3, 2023
Also, by joining forces with Red Bull's F1 team, Ford now has access to an unparalleled research and development testing track. Their aptitude in hybrid technology will play a major role as they continue their push towards crafting the latest electric vehicle advancements. According to the regulations of 2026, 50 percent of an F1 car's power will be produced by its electric element, thus making it a considerable battleground for various manufacturers, for which Ford will now firmly be able to hold its ground.
What About Red Bull?
The deal also brings advantages for Red Bull, who has openly communicated its intention to collaborate with a premier OEM [original equipment manufacturer] ever since establishing its powertrains division in 2021.
As part of the proposed agreement, not only will they receive commercial and technical support from one of the most successful automotive companies in history; this should also give them a significant boost in terms of resources and expertise as they develop their own engines for use in F1 power unit regulations starting in 2026.
This is a major achievement for the team, who until now have had to rely on external engine partners for one of the most costly yet performance-critical components of their car, are now being provided with some stability over their long-term future. They can now look ahead after uncertainty regarding their current engine supplier, Honda, being unsure of their future involvement with F1.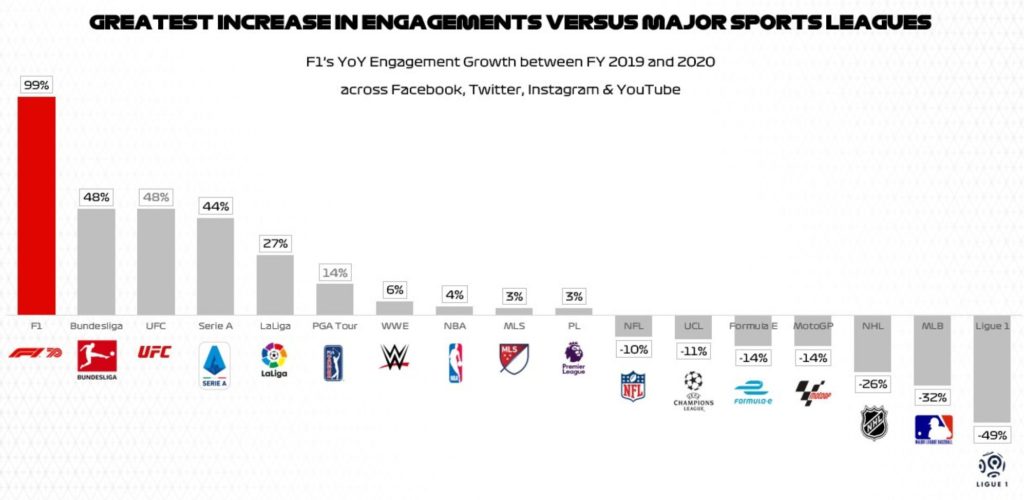 Will The Deal Pay Off?
Only time will tell if this partnership between Ford and Red Bull will pay off or not, but it certainly looks promising at this point. Ford's association with racing has made a striking impact on the sports world, cementing their status further as an iconic brand and given the track record of Red Bull's success in Formula 1, it is clearly an advantageous path towards a title victory for all involved.
With Ford offering their significant support and expertise, and Red Bull providing a platform for them to showcase their engineering prowess, there is potential here for both parties to go far together if everything works out as hoped and planned.
"We don't go racing just as a marketing exercise"

Ford reveals the key factors behind their return to F1 #F1 @FordPerformance https://t.co/rpnzMMfylz

— Formula 1 (@F1) February 4, 2023
Potential Outcomes if it does not Work Out as Expected
If the partnership does not work out as expected, both Ford and Red Bull will be in for a major setback.
For Ford, it could mean the loss of significant investment, time and resources that were poured into the venture. Also, they could find themselves in a difficult position if their attempt to re-enter F1 racing is unsuccessful. This could damage their brand image and put them in an awkward spot with regards to future investments into motorsport.
Red Bull would undoubtedly recognize the tremendous size and expense of beginning this project over again without a major automaker's endorsement.
Others Gain from the Partnership
This union is an exemplary model for other companies interested in joining the motorsport realm. The partnership showcases the advantages of teaming up with well-known carmakers and racing teams, both from a technical and commercial perspective.
Ford is also determined to take the Ford-Red Bull partnership beyond a run-of-the mill branding exercise. They announced this year (2023) that they will station more personnel at Milton Keynes' engine factory with the sole purpose of aiding in the production of their 2026 power unit, This, in turn, accelerates their production rates and creates more jobs.
Conclusion
Ford's return to Formula 1 is certainly an exciting prospect for motorsports fans around the world! This new partnership between Ford and Red Bull sees two major names come together in pursuit of success on the F1 grid from 2026 onwards—All parties involved stand to benefit immensely should this effort prove successful.
With commercial and technical support being exchanged between these two giants, only time will tell if this brave new venture proves fruitful or not!
Nevertheless, we can all look forward with anticipation at what lies ahead when Ford returns to Formula One!