In a move that redefines the spirit of responsible drinking, Captain Morgan, the renowned spirits brand, has proudly unveiled its global 'Why You Always Whying?' campaign.
This innovative initiative accompanies the introduction of Captain Morgan Spiced Gold 0.0%, a groundbreaking alcohol-free creation carefully nurtured over two years by Diageo's creative team.
Marking the brand's inaugural foray into the realm of alcohol-free dark spirits, this campaign boldly challenges the pervasive question that has often been directed at those opting for non-alcoholic beverages – 'Why?'
Redefining Social Norms
'Why You Always Whying?' is not merely an advertising campaign; it's a social movement. At its heart is the mission to dismantle the negative societal pressure associated with the all-too-common inquiry, "Why aren't you drinking?"
The campaign features content creator Nicholas Fraser, who catapulted to internet stardom in 2015 with his viral video 'Why You Always Lying?'
Drawing inspiration from Fraser's original content, the 'Why You Always Whying?' campaign takes humour as its sharpest weapon, encouraging individuals to pause and reconsider before posing the annoying question about one's drinking choices.
What's more, Fraser himself understands the predicament all too well, having been asked the same question countless times about why he isn't drinking, therefore he can fully resonate with what Captain Morgan wishes to portray and achieve from this campaign.
Breaking the Stigma
Fraser emphasised that the campaign's objective extends beyond dissuading such inquiries. It aims to shatter the stigma surrounding non-drinkers and promote comfort in choosing alcohol-free alternatives.
Moreover, Captain Morgan's Global Brand Director also passionately stated that for their first alcohol-free offering, they aimed for a fun and lighthearted approach that would compel individuals to simply reflect before asking, 'Why aren't you drinking?'
However, the ultimate goal for the company is to provoke laughter and contemplation in equal measure while promoting responsible drinking as a social and cultural norm.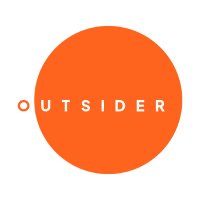 Collaborative Creativity
The 'Why You Always Whying?' campaign was brought to vibrant life by Outsider, a creative agency renowned for its innovative vision. Directed by the talented Karien Cherry, based in the scenic landscape of Cape Town, and crafted with creative input from the acclaimed agency Anomaly, the campaign epitomises the art of collaboration.
What's even more exciting is that the campaign's television commercial (TVC) made its debut in the United Kingdom on October 2, signalling a pivotal moment in Captain Morgan's illustrious history. In addition to captivating video content, a myriad of GIFs and various digital assets have been meticulously crafted to amplify the campaign's reach across digital platforms.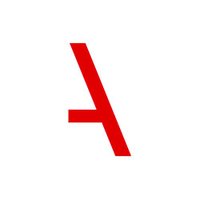 Conclusion
Captain Morgan's 'Why You Always Whying?' campaign stands as a powerful testament to the brand's unwavering commitment to responsible drinking.
With humour, creativity, and the star power of Nicholas Fraser, it boldly challenges the age-old question of "Why aren't you drinking?", all while championing a more inclusive, understanding, and responsible drinking culture.
Furthermore, as it embarks on its journey, the Captain Morgan Spiced Gold 0.0% and its noteworthy campaign are poised to leave an indelible mark on the world of spirits and society alike, paving the way for a brighter, more responsible future.