In a bold move amidst turbulent times, the Boohoo Group, renowned for its fashion brands including Karen Millen, Pretty Little Thing, and Debenhams, has announced a substantial shift in its financial forecast for the full 2024 fiscal year.
The company now anticipates a revenue decline ranging between 12% and 17%, marking a challenging period for the retail giant. Though, despite the downward revision of revenue expectations, Boohoo Group is unwavering in its commitment to invest in marketing.
The company emphasises that marketing is an indispensable element of its long-term success, even as it trims its financial outlook for the year.
CEO's Strategic Focus, Revenue Decline and Downgraded Expectations
The company's Chief Executive Officer has articulated a clear strategic direction for Boohoo Group. They expressed that their vision includes bolstering the company's agility, speeding up its operations, offering competitive prices, and a renewed emphasis on marketing.
These investments are seen as a short-term sacrifice aimed at safeguarding the brand's future and positioning it for growth opportunities.
The context for this commitment arises from a significant revenue decline in the six months leading up to the end of August. During this period, revenue fell by a substantial 17% compared to the previous year.
Initially, Boohoo Group had projected a full-year revenue decrease ranging from flat to a 5% decline year over year. However, the latest update indicates a more substantial drop, with expectations now ranging from a 12% to 17% decline for 2024.
Investing in Marketing for Future Rebound: Marketing Spend and Price Strategy
Boohoo's resolute stance on investing in marketing is geared toward ensuring that the group's brands can rebound vigorously when growth returns.
The company's primary focus is on making targeted investments in specific growth opportunities and creating impactful brand activation campaigns. This strategy aims to fortify Boohoo's brand presence and customer loyalty during these challenging times.
Notably, their marketing as a percentage of sales increased by 170 basis points in the first half compared to the same period the previous year, with an overall marketing spend of £90 million for the half. This figure represents a 4% decrease from the first half of 2022.
Simultaneously, Boohoo Group is directing its investments towards price adjustments, capitalising on declining raw materials and input costs to offer more competitive pricing, confident that this strategy will drive higher sales volumes.
Meeting Market Trends, Competition, Challenges and Response to Competitors
The retail landscape has witnessed increased price trends, with an average industry-wide price hike of 8% compared to the previous year. In contrast, Boohoo Group has managed to keep its prices down by 1%.
What's more, the company has also been focusing on expanding its entry-level product ranges across its brands to stay in tune with market trends, ensuring that customers continue to find value in their purchases.
In response to the meteoric rise of Chinese rival Shein, known for its agility and competitive pricing, Boohoo acknowledged the challenge.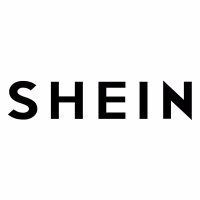 The company stated its investment in agility and meeting consumer demands, with a particular focus on identifying winning products quickly and placing repeat orders multiple times in a season for maximum success.
Overall,this strategy aims to not only match the pace of competitors but also lead in product innovation and market responsiveness.
Core Brands Outperform and Capacity to Scale Smaller Labels
Among Boohoo's stable of brands, core names like Boohoo, Karen Millen, and Pretty Little Thing showed resilience, experiencing a revenue decline of 10% during the half. This indicates that newer acquisitions like Wallis and Dorothy Perkins have been a drag on the group's overall performance.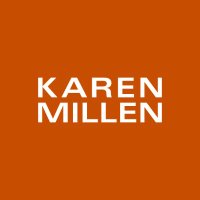 These acquired brands have struggled to shake off their previous lacklustre identities, limiting Boohoo's ability to diversify its customer base. Therefore, it is crucial for Boohoo to address these challenges and revitalise these brands to reach a broader demographic.
Nevertheless, Boohoo Group remains optimistic about its smaller labels, primarily existing under the Debenhams brand. The company believes that if these labels demonstrate success, there is ample room for growth and scalability in the future.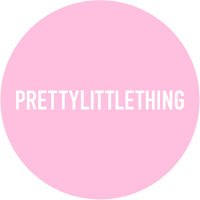 By revitalising these smaller labels and refreshing their brand identities, Boohoo aims to broaden its customer base and establish a more substantial presence in the market.
Conclusion
In the face of daunting revenue declines and increased competition, Boohoo Group's resolute commitment to investing in marketing, agility, competitive pricing, and brand revitalisation reflects its unwavering determination to secure its long-term success.
While challenges persist, the company's strategic approach aims to position its brands for a robust rebound when the tides of growth return, all while staying attuned to evolving market trends and consumer demands.
What's more, Boohoo remains committed to the long-term health of its business, fostering resilience and adaptability in an ever-changing retail landscape.