In a bold move to revamp its image and recover from recent setbacks, Asos, the global online fashion retailer, has announced plans to increase its marketing spend by a staggering £30 million in the upcoming financial year.
The company aims to rejuvenate its fortunes by embracing a more holistic marketing approach, marking a significant departure from its previous performance marketing-focused strategy.
A Shift Away from Short-Term Gains and The "Asos Your Way" Campaign
Asos's recent struggles prompted a much-needed reassessment of its marketing strategy. It was revealed that the retailer had been allocating a whopping 90% of its marketing budget to channels that provided short-term results.
Recognising the limitations of this approach, Asos's senior customer director expressed the need for change.
To spearhead its brand-building endeavour, Asos unveiled the groundbreaking 'Asos Your Way' campaign. This multifaceted initiative is hailed as the company's first full-funnel marketing effort and encompasses a range of innovative tactics.
These tactics include guerrilla marketing activities, an always-on influencer marketing campaign, a robust social media drive, and a strategic foray into out-of-home advertising.
Short-Term Sacrifices for Long-Term Gains and A Clear Distinction: Brand vs. Performance Marketing
Although Asos is determined to shift away from performance marketing, it acknowledges the need for short-term measures.
To address its burgeoning stock levels, which doubled between 2018 and 2022, the retailer allocated a portion of its performance investment to reduce product prices and clear excess inventory. This, however, is seen as a temporary sacrifice in pursuit of long-term growth.
It's also important to note that the £30 million marketing investment in brand-building is separate from the majority of Asos's marketing spend. The company maintains that its performance marketing remains efficient, but the renewed focus on brand is indicative of a broader strategy shift.
Financial Performance, Proactive Measures and Moving Beyond the One-Dimensional Model
In the 12 months leading up to September 3rd, Asos spent £195 million on marketing, a decrease from the previous year's £223.5 million. The company also anticipates a 15% decline in sales for the upcoming financial year, following a 10% drop in the previous year.
However, despite these challenges, Asos is actively addressing its least profitable customer segment, restricting promotional advertising to this group.
Furthermore, Asos recognises the seductive allure of performance marketing but acknowledges its limitations as a one-dimensional marketing model. Therefore, the company is committed to reducing its reliance on this strategy in favour of a more diversified marketing approach.
Strategic Use of Price and Returns and Positioning Against Fast Fashion Competitors
In response to changing market dynamics, Asos is exploring proactive approaches to pricing. While other retailers have introduced return fees, Asos's free-returns offering remains essential, especially for customers who need to try on clothes at home.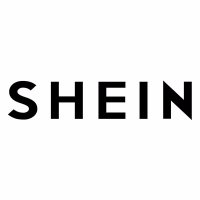 However, the introduction of returns fees in other select markets, namely after 14 days, has expedited the return process and allowed Asos to restock items at full price more quickly.
Amidst competition from fast fashion entrants, like Shein and Temu, Asos aims to distinguish itself by refusing to become the cheapest player in the market. The company is cognisant of the current economic challenges but believes that its new strategy and marketing efforts will set it apart.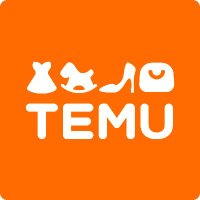 A Bright Future Ahead, A Challenging Year in Review and Targeting Profitability Amidst Customer Segmentation
Asos is confident that its new strategic direction, coupled with substantial marketing investments, will lead to a resurgence by the end of 2025. The company views 2023 as a year of significant progress, marking the first steps in its journey towards revitalising the brand,.
In the last year, Asos faced a series of challenges that impacted its financial performance. The total revenue for the year amounted to £3.5 billion, a notable drop from the previous year's £3.9 billion. The business's operating loss for the year was £248.5 million, highlighting the severity of the challenges faced.
What's more, earlier in the year, Asos revealed that its least profitable customers, constituting 6% of its total customer base, were costing the business over £100 million. In response, the retailer made the strategic decision to restrict promotional advertising to this segment, aiming to improve overall profitability.
Conclusion
Asos's £30 million boost in marketing spend represents a pivotal moment in the company's history. With a renewed focus on brand-building and a shift away from performance marketing, Asos is positioning itself for a brighter future.
The 'Asos Your Way' campaign, along with strategic pricing and proactive measures, signals the brand's commitment to adapt to changing market dynamics and stand out in a competitive landscape.
While challenges persist, Asos remains determined to emerge as a more profitable and resilient business, making 2023 a year of transformation and progress for this iconic fashion retailer.