Classical music enthusiasts have been facing difficulty in locating their preferred classical music pieces and recordings on popular streaming platforms. This is because the search function of these platforms is designed to search for an artist's name and song title rather than specific classical music works.
However, classical music streaming may experience significant changes with the recent launch of Apple Music Classical. This post will explore why classical music has been facing difficulties in adapting to the streaming model and how Apple is working to address these issues.
Metadata Parameters and Their Complexity
Classical music is not well-represented on streaming platforms due to the metadata parameters for this genre being inherently complex. This makes it difficult to ensure that the genre is properly represented.
The information needed typically includes the composer, the title of the musical piece, each part of the composition, and the artists who participated, among other specifics; meaning that classical music has more complex parameters compared to other genres, like pop for instance.
Therefore this makes it a lot more difficult to find good recommendations on streaming platforms specifically for classical music listeners, than it would for general music listening.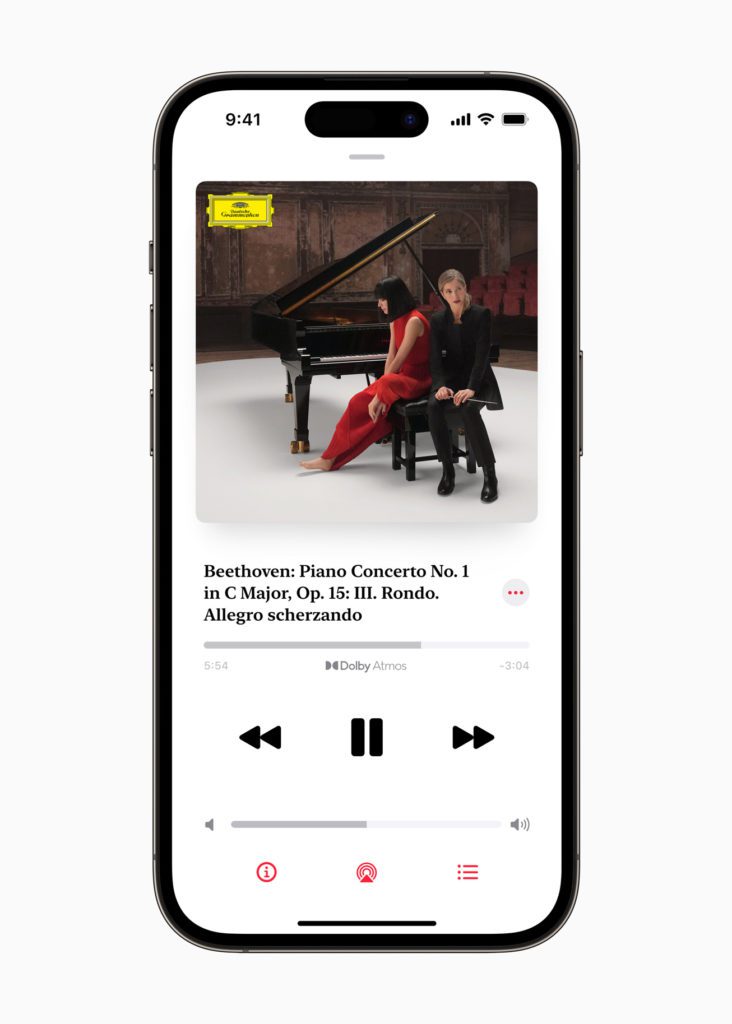 Difficulties of Spanning Across Several Tracks
Classical music streaming can present a challenge because a single piece of music may be divided into multiple tracks.
As each piece typically comprises multiple parts, it presents a hefty challenge for streaming platforms to cater to listeners who seek specific pieces of music, unlike the case with pop music, which is a simple one track piece for every song.
Most streaming platforms assume that listeners will only want to listen to a song, and then move on to the next one. Also it's again assumed that if listeners can't find the recorded music they want, then it means that it ceases to exist.
Classical Music Is Overlooked by Other Streaming Platforms
Classical music requirements have been ignored by popular streaming services, such as Spotify, either because they have a small market base or simply just lack interest.
However, Apple Music has made a great step and two years ago acquired Primephonic, an app that aimed to meet the unique preferences of classical music listeners by providing exceptional customer service and listening experience.
Why Did Apple Make This Bold Move?
Apple's streaming service can provide a vast database of classical music with 20,000 composers, over 100,000 unique works, 300,000 movements, 5 million tracks, and 50 million data points to support it. This is more extensive than any other streaming service's classical music collection.
Though, at this time, it's unclear why Apple decided to introduce a classical music service, when only a few years ago, classical music sales only made up around 3% of the entire music market in the United States.
Furthermore, Luminate's year-end report for 2022 shows that classical music only makes up approximately 1% of total music consumption at present.
Apple's latest music app focuses on classical works. @bzcohen explains why and how the metadata behind that app could make finding all genres of music easier. #WSJWhatsNow https://t.co/aoDSDbYfrd pic.twitter.com/h69h10vL3P

— The Wall Street Journal (@WSJ) May 4, 2023
What Makes Apple Think They Can Change Things for Classical Streaming?
Apple appears confident that they can revolutionise classical music streaming using their extensive library and expertise. They aim to provide a unique and personalised customer experience for classical music enthusiasts.
The company has access to over 50 million data points on composers, works, and movements. As a result, it believes that there is potential to explore classical recordings and tap into a new market.
Moreover, the app provides several features tailored for classical music enthusiasts. This includes an explore tab that enables users to search by period,such as Baroque, composer, conductor, or performer, which isn't offered on other platforms.
What Other Advantages and Limitations Does The Apple Classical Have?
Apple Classical is a separate feature that is not integrated with the rest of Apple Music. The platform aims to tackle the main issues that come with streaming classical music, achieving this by providing a user-friendly, reliable search feature that enables fans of classical music to easily find their preferred pieces and recordings, including individual segments of each composition.
Furthermore, this application provides complete representations of classical compositions by dividing each part into separate tracks. This feature enables listeners to fully enjoy their favourite classical works with ease.
However, Apple Classical has a flaw. Despite its much-vaunted metadata that lists soloists and other performers, sometimes they are missing, which could hinder the searching process. And unfortunately, Apple Classical is currently not available on desktop computers, nor is it accessible for Android phone users.
Conclusion
It is a widely known issue that classical music has faced challenges with fitting into the streaming model, mainly due to complexities related to metadata and work structure. The creation of the Apple Music Classical service, following Apple Music's acquisition of Primephonic, is a positive development for the streaming market of this genre.
Apple is striving to offer a unique listening experience tailored to classical music lovers and address the longstanding obstacles in this area. The promise of offering a high-quality classical music streaming service will surely excite and satisfy the demands of those passionate about this genre.