Apple has recently revealed a groundbreaking approach to purchasing iPhones that will revolutionise shopping experiences. The company proudly presents "Shop with a Specialist", an engaging, real-time video shopping experience accessible directly from the Apple e-commerce website.
This new service provides U.S. customers with a convenient opportunity to learn more about their favourite iPhones and compare various features, such as colours, sizes, models, and more, but to also make purchases, all from the comfort of home!
The digital age has changed the landscape of consumer shopping – instead of standing in line on iPhone launch day, customers now can preorder their devices from home, but by skipping in-store visits, Apple is foregoing one of its most esteemed attributes – the hands-on customer service provided by their retail professionals.
How Does it Work?
'Shop with a Specialist' is an innovative service that makes connecting to an Apple retail specialist effortless – merely by clicking the "Schedule Appointment" button on the website's homepage, customers can easily book an appointment to participate in a helpful video call with an experienced Apple representative.
These representatives are trained to be able to answer any queries customers may have regarding tech specs and deals. Furthermore, the rep can provide info about the various financing choices available from Apple – ultimately guiding them through their entire purchase decision.
Exclusively available on Apple.com, their new live shopping experience will be attainable every day between 7 AM and 7 PM PT in the U.S., giving customers around America the chance to shop with ease!
During the live video session, the Apple specialist will appear on camera and share their screen with you, but in an effort to make sure customers remain at ease, they won't be able to see the customer they are assisting.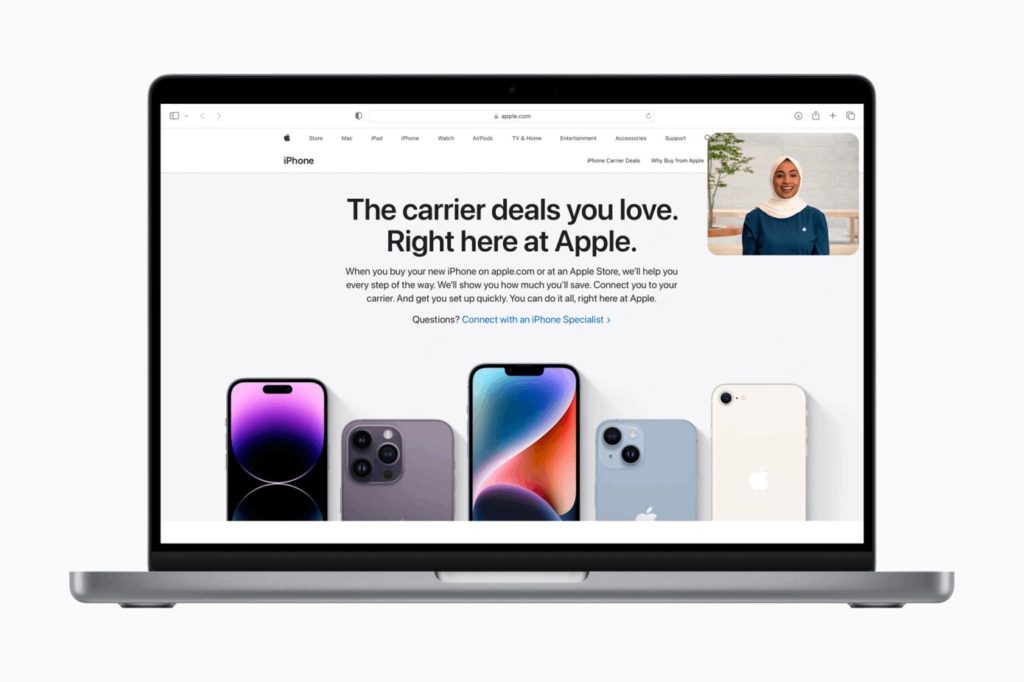 The Benefits To Shopping With a Specialist
With its many advantages, the 'Shop with a Specialist' service is an invaluable resource for customers seeking to purchase an iPhone. To begin with, online shopping grants customers access to individualised service without having the hassle of travelling or waiting in long queues at a physical store.
Moreover, customers will have access to personalised support from Apple specialists who are able to offer comprehensive insight into the features of each model and suggest which one might be best tailored to their needs.
Also, Apple's latest customer service technology builds on the other existing offerings, like giving users a chance to converse with an actual human being for help in fixing technical issues; by using the Apple Support app as an online version of the popular Genius Bar.
Overall, the new way of shopping for iPhones offers convenience and assurance to customers when making such an essential buying decision.
Could There Be Any Potential Negatives?
Most customers might still prefer the traditional face-to-face interaction within an Apple store, where they can actually hold and experience the phone before committing to buying it.
Additionally, some may find the video call with an Apple specialist a bit too impersonal for their taste, especially when the video is one-sided and customers faces aren't revealed.
Also, at the present time, this service is limited to just being within the United States. This means that Apple customers and users outside of that area will still have to shop the traditional way, and won't receive the same level of customer service.
What Could This Launch Mean For Apple if It's Successful?
If the launch of 'Shop with a Specialist' proves to be successful, Apple will have successfully conquered both online and in-store shopping experiences. As one of the many perks associated with buying direct from Apple, customers can now benefit from real-time video interaction and advice on features that best fits their needs.
This could result in an increase in sales as customers feel more comfortable with their decisions regarding both tech specs and financing options. Moreover, it provides Apple the opportunity to reach out to even more customers all around the US, helping them make informed decisions about which products they should buy.
Overall, this service effectively bridges the gap between physical stores and digital commerce – giving customers everything they need to make purchases without ever having to leave home, should they wish not to.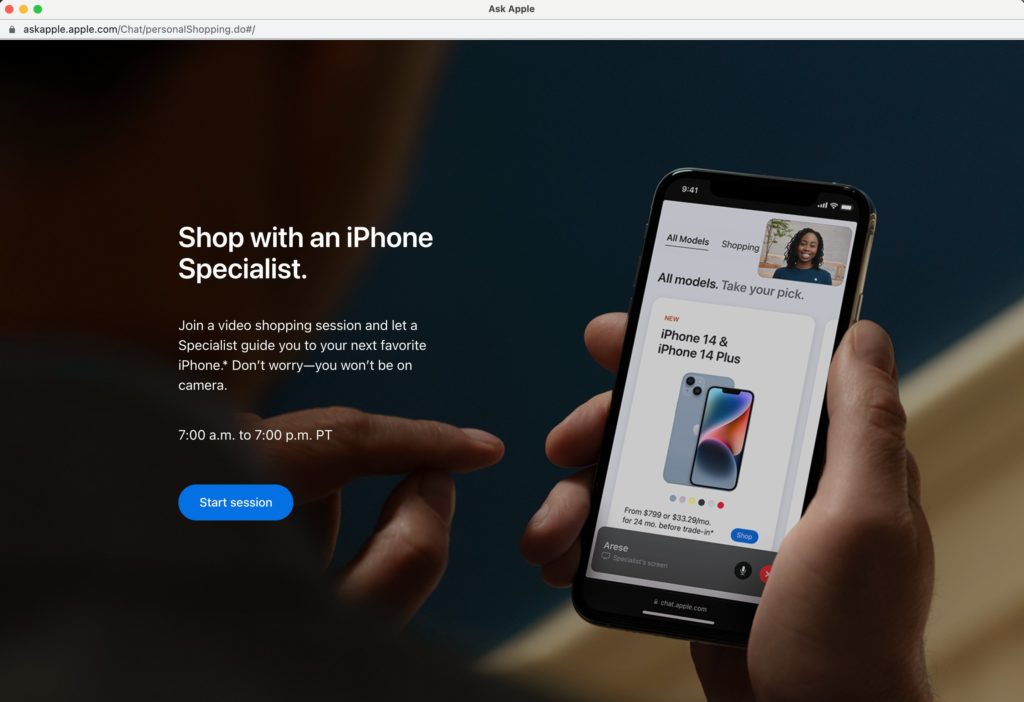 In Summary
The launch of the 'Shop with a Specialist' service signifies yet another step forward in Apple's commitment to providing its customers with a comprehensive shopping experience.
Whether they choose to shop online or at one of their physical stores, customers will now have access to personalised support and advice from Apple specialists, allowing them to make informed decisions about which product best suits their needs.
Ultimately, this new way of shopping could lead to an increase in sales for Apple as customers become more comfortable making such essential buying decisions; meaning all in all, the 'Shop with a Specialist' service is here to stay and it looks like it could benefit both Apple and its customers alike!