According to their recent announcement, Adidas will sell certain products created in partnership with rapper Kanye West, also known as Ye, and give the generated funds to charity. Last year, the celebrity made anti-Semitic comments that caused millions in lost sales and led to the German sportswear company ending their partnership with him.
As a result of that incident, the company had its first annual loss in over 30 years, which ultimately led to this decision being made. The collaboration's Yeezy shoes are still highly sought-after in the resale market, and the company currently has around £1 billion worth of Yeezy shoes in storage.
This blog post will further discuss Adidas' decision to sell some of the products, its reasoning behind it, and the controversy surrounding the issue.
Yeezy day was crazy Thursday!!
How was your Yeezy day?👀🚀
Comment your Ws or Ls🤫#adidas #yeezy #yzy #drop #reseller pic.twitter.com/C5KpDhZPiv

— CrispKicksUk (@CrispKicksx) June 3, 2023
What has led Adidas to sell Yeezy stock?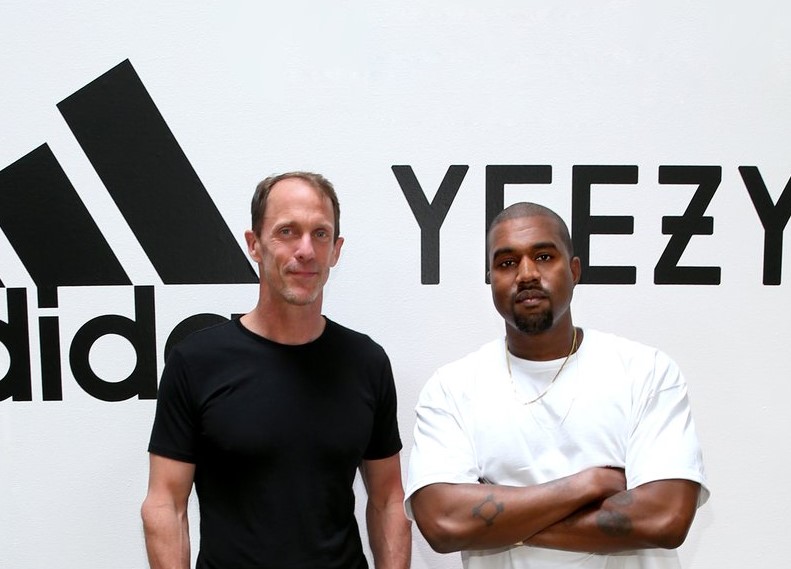 Last year, Adidas ended its partnership with Kanye West due to his offensive comments, which was a difficult decision for the company. The company has a lot of Yeezy products remaining unsold in their inventory, which has led to them deciding to repurpose some of the merchandise, opting to sell it and donate the proceeds to charity.
It has been made clear that Adidas feels that burning the goods is not a viable solution and therefore, is currently exploring alternative methods for sales. Additionally, they are committed to preventing indirect market release of their products.
Furthermore, Adidas is choosing to sell some products instead of donating them because their partnership with Ye entitles him to a portion of the profits.
What has been the customer response to this decision?
Many loyal fans, who were disappointed when Ye's comments led to the end of the partnership, have welcomed Adidas' decision to sell some of the merchandise. Everybody knows that Yeezy products are still in high demand, which has led to resellers selling them at much higher, and sometimes unreasonable prices.
Therefore, with this being the case, Adidas stands to make a significant profit from the Yeezy sales. Yet, to add further excitement to the announcement, the company has chosen to donate the profits to a charitable cause instead of gaining benefit from the situation.
Kanye West makes over $25m from first day of Adidas Yeezy salehttps://t.co/XGx8t9GZ2e

— JOE (@JOE_co_uk) June 3, 2023
What controversy is Adidas facing?
Adidas is facing much controversy over its decision to sell Yeezy products, despite having good intentions. The company is being sued by investors who allege that Adidas was aware of Kanye West's controversial behaviour, but did not mitigate their financial losses or take preventative actions.
Additionally, the investors claim that Adidas did not fulfil its responsibility to safeguard the interests of its shareholders and acted negligently. The lawsuit raises important questions about the company's responsibility to take action when the company's partners engage in offensive behaviour.
What could this mean for Adidas in the future?
This incident could cause Adidas to rethink their approach when it comes to any further celebrity and influencer partnerships. The company will need to ensure that they have thorough due diligence processes in place, so as to protect the brand from any future controversies.
Furthermore, this could signal a shift towards more ethical business practices at Adidas, with a focus on donating more of their profits to charitable causes in the future. Adidas will need to look closely at how it handles any further partnerships, and ensure that their decision is one that both benefits society and protects its shareholders.

Conclusion
Adidas's decision to sell Yeezy products has been met with mixed reactions, but it is clear that the company was trying to do its part in helping those affected by Kanye West's comments. However, the company is facing much scrutiny from investors and could face significant financial losses if a court rules against them.
Therefore, this incident serves as an important reminder for companies to consider the consequences of their decisions and put in place measures to protect themselves from any further controversy. It will be interesting to see how this situation will unfold and how it will shape Adidas' practices in the future.
But for now, Yeezy fans can be happy in the knowledge that they may still be able to slip their toes into the footwear they love.