In an unexpected twist, the Sidemen, a group of celebrity YouTubers known for their viral antics and a massive online following of over 20 million fans, are venturing into the world of venture capital.
This dynamic seven-member squad, whose fame has soared through their YouTube channel, is no stranger to the business world, with their involvement in various ventures including clothing lines and food and beverage brands.
However, their latest endeavour, known as Upside VC, is set to make waves in the startup investment landscape.
Sidemen's Transition to Venture Capital
Joshua Bradley, better known as 'Zerkaa,' and Vikram Singh Barn, aka 'Vikkstar,' were revealed as directors of Upside VC, according to Companies House filings. This move showcases their commitment to diversifying their business portfolio beyond their digital empire.
However, it's worth noting that all seven members of the Sidemen are registered at Companies House as directors of Sidemen Ventures, a company incorporated in 2021, hinting at a collaborative approach to their entrepreneurial ventures.
A spokesperson for the Sidemen remained tight-lipped about the specifics of their new VC fund but hinted at exploring various investment avenues. They emphasised the potential for startups to benefit from engaging with content creators and vice versa.
The spokesperson made their overall vision clear: they wish to create a mutually beneficial ecosystem where fans can also reap the rewards.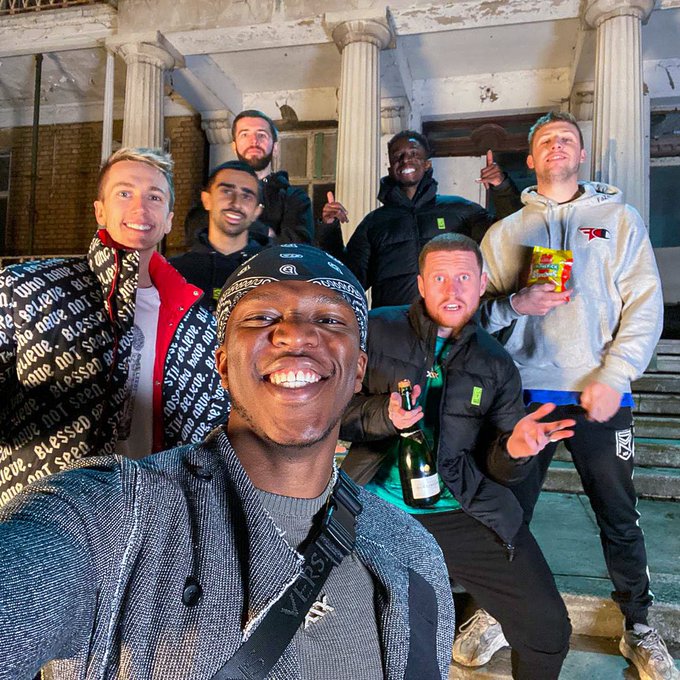 Celebrity Investors in the VC Arena
The Sidemen are not the first celebrities to dive into the world of venture capital. Caspar Lee, another prominent YouTuber, teamed up with former private equity investor Sasha Kaletsky to launch Creator Ventures, a $20 million (£16.5 million approx) fund last year.
Such celebrity-driven investments offer founders more than just a glossy headline. They provide access to extensive networks, linking portfolio companies with potential clients and partners.
Moreover, these celebrity investors offer invaluable insights into branding, running media and entertainment companies, by drawing from their own experiences.

Connecting with the Startup World
Sources close to the Sidemen reveal that the group has been actively engaging with companies in the social media and creator economy space.
What's more, they've also extended invitations to select founders to participate in their charity football match, held in early September.
This outreach underscores their commitment to forging connections within the startup community, offering not only financial support but also access to their considerable influence and network.
Investment Focus and Strategy
While the specifics of Upside VC's investment focus are yet to be disclosed, insiders suggest that the Sidemen are eyeing opportunities in the burgeoning social media and creator economy sectors.
Startups in these fields stand to benefit from the Sidemen's vast online presence and deep understanding of the digital landscape.
Furthermore, with their fingers on the pulse of internet culture, the Sidemen are well-positioned to identify promising ventures in need of funding and mentorship.
Conclusion: A Win-Win for All Parties Involved
As the Sidemen embark on their venture capital journey with Upside VC, the world watches with anticipation. Their transition from internet sensations to startup investors symbolises the ever-expanding influence of digital creators in the business world.
With their vast online following, diverse entrepreneurial experiences, and network of fellow influencers, the Sidemen are poised to bring a fresh perspective to the VC landscape.
In an era where startups thrive on innovation and collaboration, the synergy between content creators and budding entrepreneurs promises a win-win situation for everyone involved. The Sidemen's foray into venture capital underscores the potential for creative minds to shape the future of the startup ecosystem while offering fans a chance to share in the excitement.
As they continue to break new ground, the Sidemen are proving that success in the digital age knows no bounds. The journey that began with viral videos has evolved into a venture that has the potential to reshape the startup landscape and inspire a new generation of creators and investors alike.