Unilever made a remarkable investment of £442 million in their marketing strategy during the last financial year, resulting in an impressive surge in their total spending. Speaking on behalf of the company, Chief Financial Officer, Graeme Pitkethly said that they "prioritised investing in the business", and it is evident that they have taken action to ensure this priority. He outlined that the organisation made a sizable investment in its marketing this year to guarantee their brands remain strong regardless of external circumstances.
Unilever has heavily invested in advertising, digital marketing and data-driven sales, with an impressive 80% of their expenditure going into media. Their dedication to these pursuits speaks volumes about the importance they place on staying ahead of the game.
Let's explore Unilever's investment portfolio since 2022 and gain insights into where the company has allocated its funds.
Unilever's Commitment to Media Investment
Unilever allocated more of their budget to media investments, particularly in the beauty and wellbeing, personal care, and homecare divisions. Although prices were constantly fluctuating, Unilever persisted in investing heavily in their marketing strategy – demonstrating that they are devoted to success even during financially demanding times.
The FMCG giant is clearly devoted to maintaining the utmost level of service for its customers and reinforcing their brand. With such a hefty commitment to their marketing and media, Unilever has positioned itself to remain competitive in the current market.
Our results for the full year 2022, announced today, show strong sales growth and continued progress against our strategy.

Here are a few of the highlights.

You can delve into the detail on https://t.co/RR8yL75w2P#UnileverResults $ULVR $UNA $UL pic.twitter.com/g1wdG7fnHs

— Unilever (@Unilever) February 9, 2023
Investment Into Digital Marketing & Ecommerce Hubs
As part of their 2022 fiscal plan, Unilever prioritised an enormous investment into digital marketing by establishing 29 Digital Marketing, Media and Ecommerce Hubs (DMCs). This approach allows the company to be at the forefront of digital innovation and capitalise on changing consumer trends. Their collective of experts across all areas are devoted to creating seamless consumer experiences while efficiently managing investments.
Through this approach, Unilever customers will not only stay informed and engaged with potential new products or services but they'll also benefit from cost savings – a true win-win!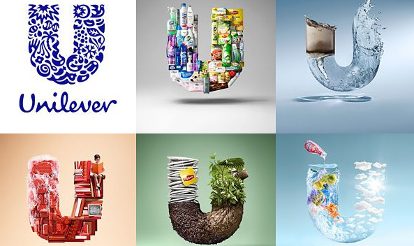 How Have Investments Improved From 2021?
In 2021, Unilever committed an immense £6.12bn to their brand and marketing investment; however, the percentage of turnover spent on branding did experience a slight decrease by 10 basis points.
However, last year, Unilever's sales witnessed a 9% increase due to an 11.3% price growth which drove their turnover up by 14.5%, taking it to £53bn. Their profit also increased marginally at 0.5%, bringing the total figure of profits to £8.6bn in 2022 alone!
Outgoing CEO, Alan Jope, proudly declared that the "company's success was propelled by ground-breaking innovation and a passionate commitment to providing unparalleled product quality".
Conclusion
Unilever is taking a clear and committed stance to expand their reach across all media types, both online and offline. Despite challenging economic circumstances, this company has continued to demonstrate an impressive dedication towards preserving their brand's visibility by investing a total of £442m into their marketing budget in the past year alone.
Unilever is poised to be a major player in 2023 with its DMC hubs, which allow them to give their customers an exceptional experience while also continuing to optimise their investments.
They are clearly making a concerted effort to prioritise media investment and formulate detailed plans for digital advertising, demonstrating their commitment towards fostering customer engagement. This is an encouraging prospect as they continue on their journey ahead.