More than half of the UK's biggest advertisers plan to cut back on spending for traditional TV next year, as the recession drives a shift towards digital media and more 'impulse' promotion.
According to the Incorporated Society of British Advertisers (ISBA) and the media investment analysts Ebiquity, a survey of 59 UK advertisers found that 67% will make the deepest budget cuts to ads on broadcast TV.
A 40% of advertisers questioned said that their goal was to spend less money on 'offline' media, such as TV, radio, print and OOH platforms.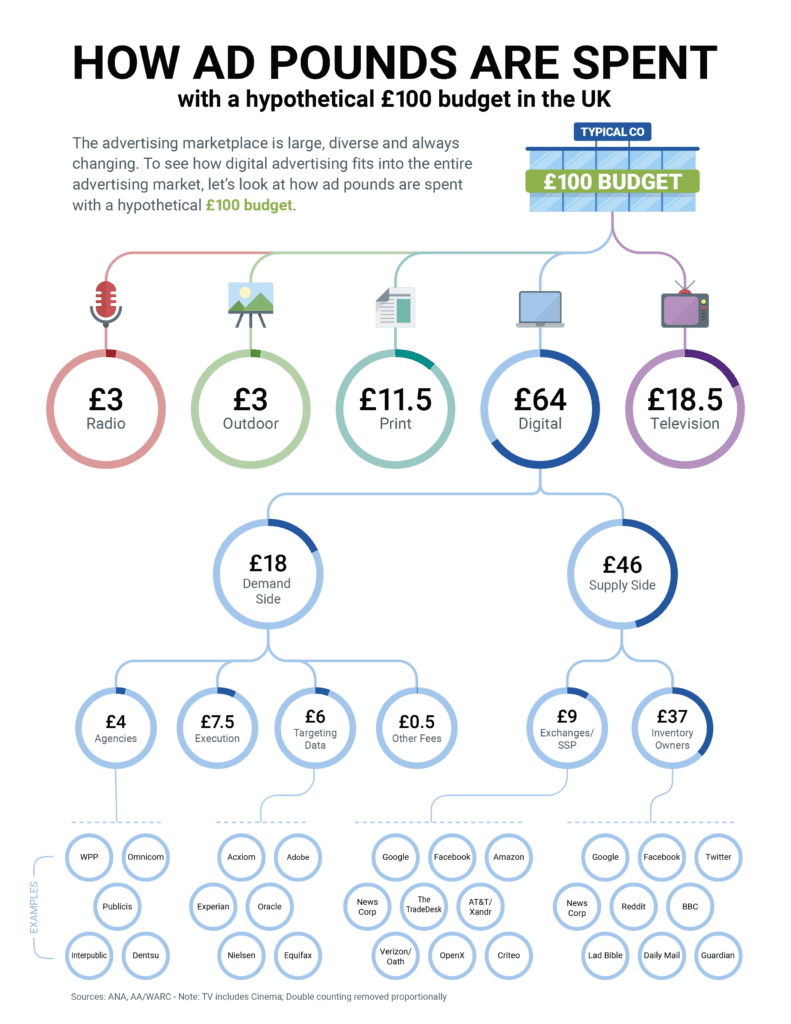 Biggest TV Ads Spenders
A study, which was only released to the Guardian, surveyed some of the biggest spenders in relation to their budget. In total, three of the top 10 and 11 of the top 50 spenders were looked at, with a combined budget amounting to £1.5bn. Even though the advertisers were not listed, the UK's 10 biggest spenders include Unilever, Sky, BT, Tesco, Asda, Virgin Media, L'Oréal, and Procter & Gamble.
Cost Savings and TV Ads
When businesses need to make significant cost savings, marketing budgets, especially avenues where revenue-creation is not clear, are traditionally an easy target for cuts. This is because they can be cut quickly and have an immediate financial impact. Because of this, companies are justifying their marketing expenses by allocating more funds towards digital media platforms where they can target and track performance with greater precision. Although regular TV ad expenditures are predicted to drop next year, broadcasters will be able to hold on to a good portion of their cut budget by drawing money towards their digital streaming platforms. At least 50% of the companies interviewed said that they planned to spend more money on services like ITV's new streaming service, ITVX, Channel 4's All 4, and smart TVs from Samsung.