Research predicted that the number of Twitter users abandoning their accounts will reach an astonishing 32 million within the next two years.
Following Elon Musk's takeover of the social media titan, Market research agency Insider Intelligence is predicting a 4% drop in Twitter's global monthly users next year and an even larger 5% decrease by 2024. It is anticipated that the biggest losses will be among those aged under 25 and over 45, who tend to show less loyalty towards the platform.
Forecasted Drop
In the UK, monthly users are forecasted to drop by 1.6 million, totaling 12.6 million at its lowest point. Meanwhile, in Twitter's most significant market -the US – it is predicted that their amount of monthly users will decrease to a disheartening low of 50.5 million; an 8.2 million loss and their lowest since 2014!
As technical issues become more common and the presence of hateful or inappropriate content grows, user dissatisfaction is on high rise. With a significantly reduced staff count, Twitter will have difficulty keeping up with these mounting problems.
The firm has also tweaked their predictions for Twitter's ad revenue over the coming two years, expecting it to remain essentially stagnant as advertisers become increasingly concerned about the safety of this platform.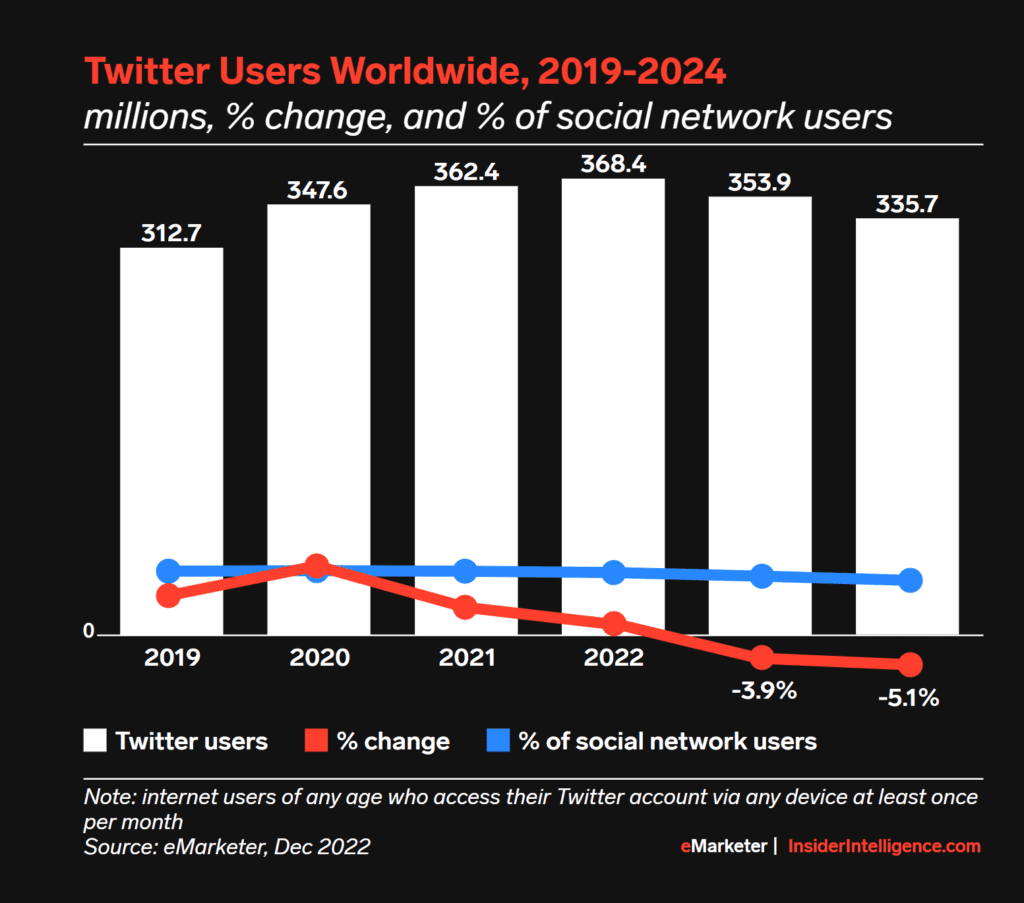 Problems with Twitter
Twitter is facing multiple issues in its user base, revenue and content moderation.
The platform is frequently criticised for the lack of content moderation, allowing hate speech and controversial users to remain unchecked on the platform. This has led to a decrease in trust among advertisers and users alike, leading to lower ad revenues as well as an increase in people abandoning their accounts.
Furthermore, there has also been an increase in technical issues as the platform's staff count is reduced due to restructuring and layoffs. This has resulted in users experiencing longer response times from customer service, slower loading times of the app or website, and more frequent bugs that lead to broken links or other errors.
The problems with Twitter has been around well before Elon Musk took over the company.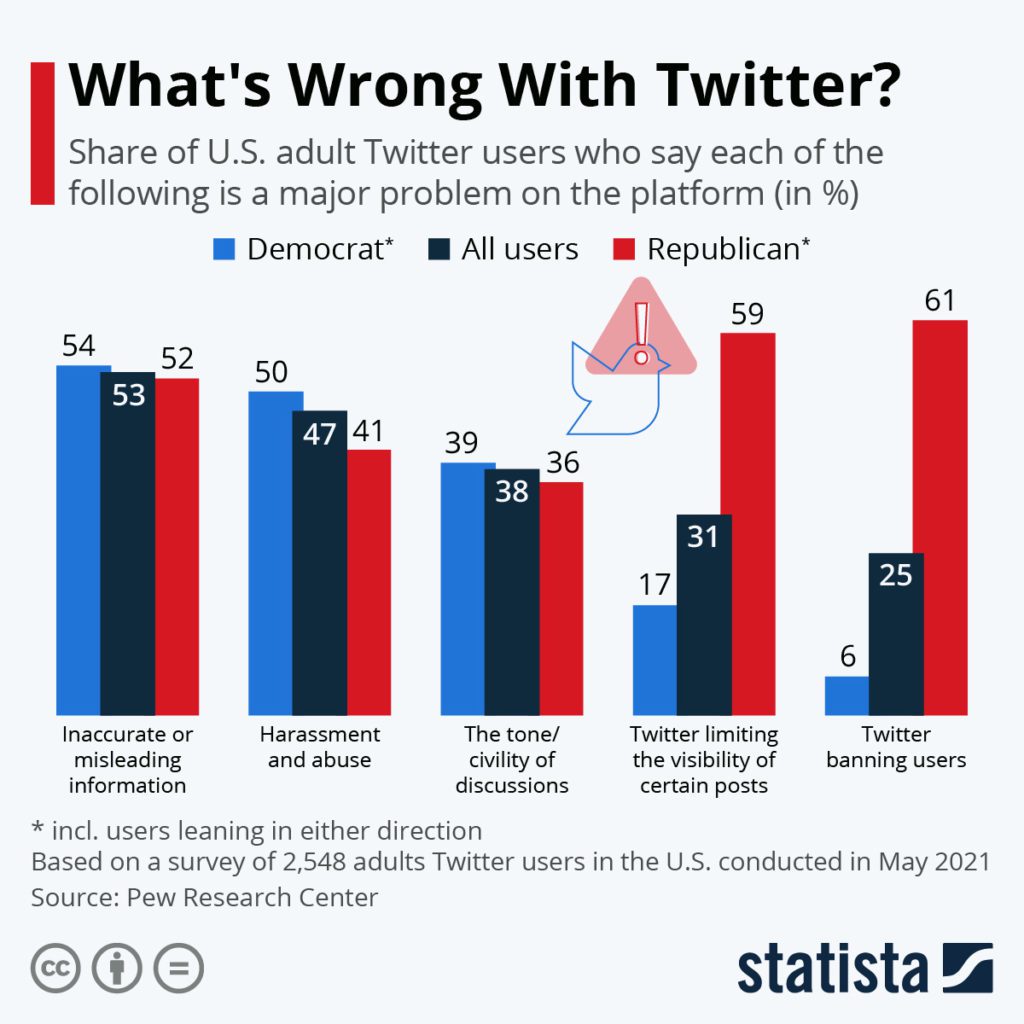 Time for New CEO?
Recently, Elon Musk declared that he will step down from his role as Twitter CEO when someone 'foolish enough' is found to succeed him. With the current decline in Twitter's user base, it is possible that Musk is trying to distance himself from the platform and its many issues before they become even more severe.
On Twitter, the billionaire posed a casual survey inquiring if he should resign as CEO of his company – an overwhelming majority of 17 million respondents voted to withdraw. Musk also stated that he would comply with the poll's outcome. This means that Twitter will soon be looking for a new CEO, and it is likely that the person chosen will have to handle all of Twitter's problems or risk furthering its downfall.
I will resign as CEO as soon as I find someone foolish enough to take the job! After that, I will just run the software & servers teams.

— Elon Musk (@elonmusk) December 21, 2022
It remains to be seen if Twitter can survive its current slump without losing too much of its user base, but with such high losses projected over the next two years, it is clear that the platform will need to make some drastic changes in order to survive. It is up to the new CEO to turn things around and keep Twitter alive for another day!