Shopify, the leading provider of essential internet infrastructure for commerce, has once again raised the bar with its Summer '23 Edition, a bi-annual showcase of cutting-edge products and innovations.
This latest update boasts more than 100 enhancements, propelling merchants into a new era of commerce brimming with fresh possibilities.
At the heart of these updates lies Sidekick, a revolutionary AI-enabled commerce assistant that promises to empower business owners on Shopify like never before.
The AI Revolution in Commerce
Advancements in AI have been revolutionising the way customers shop and businesses operate. From personalised product recommendations to efficient supply chain management, AI has become a game-changer across industries.
Recognising the vast potential that AI offers to business owners, from budding entrepreneurs to established enterprises, Shopify has taken the bold step of fulfilling this unmet need with infinite possibilities.
Tobi Lütke, the visionary founder and CEO of Shopify, stated that AI will benefit the pursuit of building and growing businesses more than any other aspect of the internet. Having been part of the technology industry since the mid-nineties, Lütke believes that AI is an unbelievable boon to entrepreneurship, and the impact it will have is beyond anything he has ever witnessed.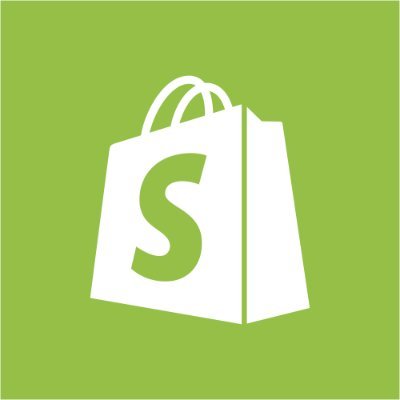 Introducing Sidekick: Your AI-Enabled Commerce Assistant
At the heart of Shopify's AI-driven Summer '23 Edition is Sidekick, a first-of-its-kind AI-enabled commerce assistant tailored exclusively for Shopify business owners.
Sidekick is not just another chatbot; it is a powerful AI companion that goes above and beyond to address all their queries as they embark on their entrepreneurial journey and scale their businesses to new heights.
Impressively, business owners, regardless of their expertise, can now engage in a seamless conversation with their Sidekick.
By combining the latest AI technology with Shopify's vast data, Sidekick becomes a reliable source of support for jumpstarting the creative process, improving store quality, boosting productivity, streamlining workflow, and making smarter business decisions. From setting up discounts for holiday sales to redesigning stores for a summer vibe and discovering top-selling products, Sidekick is there to support every step of the way.
Shopify Magic: The AI-Powered Suite of Features
Sidekick is the crown jewel of Shopify Magic, a suite of AI-enabled features integrated throughout the platform. With these cutting-edge capabilities, millions of businesses can work faster, smarter, and more creatively.
What's more, the Summer '23 Edition unveils nine new Shopify Magic features, each with the potential to transform the way merchants conduct commerce. Some of these feature include:
Personalised FAQ and Response Recommendations: Shopify Magic analyses each merchant's store data to provide personalised and contextually relevant responses to customer inquiries, saving time and enhancing customer satisfaction.
Instantly Generated Blog Posts: For every holiday, business milestone, or campaign idea, merchants can rely on Shopify Magic to generate engaging blog posts with customisable tone of voice. Additionally, content translation into different languages is done swiftly, expanding their reach across the globe.
Instantly Generated Emails for Commerce: To boost customer engagement, Shopify Magic crafts compelling email content with attention-grabbing subject lines and recommended send times for optimal performance, taking the guesswork out of email marketing.
Realising the Potential and Marketplace Connect
Among the beneficiaries of Shopify Magic is Glitch Anomaly, a UK-based sustainable menswear brand. The CEO credits Shopify's AI-driven tools for saving both time and money while adding new products to the shop.
Notably, by leveraging AI-generated product descriptions, the company has experienced unprecedented growth, and this innovative approach has been a game-changer for their independent brand.
As businesses grow, they expand across multiple platforms, adding complexity to operations. To streamline these processes, Shopify is launching Marketplace Connect, a one-stop app that allows merchants to sell on major marketplaces, like Amazon, eBay, and Walmart, all while managing and fulfilling orders directly from within Shopify.
Furthermore, this all-in-one solution empowers merchants to reach millions of new customers with ease, eliminating the need for separate business processes or apps for each marketplace.
Checkout Excellence and Extensibility
Shopify's Checkout stands tall as the best in the world, backed by data from a global consulting firm showing a 15% higher conversion rate than other leading platforms. Moreover, Shopify Checkout has processed over half a trillion dollars in sales and served 561 million online shoppers in 2022 alone.
For the Summer '23 Edition, Shopify is taking the checkout experience to a new level of extensibility with 17 new Application Programming Interfaces (APIs) and updates.
These empower partners and developers to create unique checkout experiences, offering custom delivery options, pickup points, delivery dates, suggested addresses, and much more, all managed directly from the checkout editor.
Conclusion
As the world marches towards an AI-driven future, Shopify is at the forefront, enabling commerce to thrive in today's competitive landscape. The Summer '23 Edition with its game-changing features, led by Sidekick, embodies Shopify's commitment to empowering business owners and driving innovation.
With AI as their ally, merchants on Shopify can step confidently into a future full of endless opportunities, powered by the magic of artificial intelligence. From personalised customer interactions to streamline business operations, the AI revolution is here to stay, propelling businesses to new heights of success.
And finally, with Shopify's Summer '23 Edition, entrepreneurs are equipped to embrace the potential of AI, unlocking a new era of commerce that promises growth, creativity, and unprecedented possibilities.