Fast-fashion juggernaut Shein, headquartered in Singapore, has made its first-ever acquisition of a British label, acquiring the renowned brand Missguided.
The move comes as Shein faces increased competition from a well-funded newcomer, Pinduoduo's Temu.
What's more, this strategic acquisition was completed with Shein purchasing the Missguided brand from Frasers Group for an undisclosed sum, as confirmed by the British retailing group.
Shein's Response to the Temu Challenge
Shein's decision to acquire Missguided is a strategic response to the growing threat posed by Temu, an e-commerce platform that has rapidly emulated Shein's model of delivering affordable goods from Chinese manufacturers to Western consumers.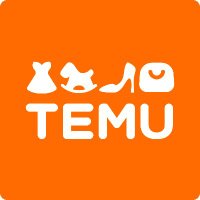 Furthermore, Temu's emergence has already impacted Shein's growth, particularly in the United States, where Temu has managed to match Shein's scale despite only being in existence for just over a year.
Shein's Expansion Beyond E-commerce
In addition to its acquisition of Missguided, Shein recently announced a joint venture with Forever 21, a popular fast-fashion brand among Gen Z shoppers.
This partnership could pave the way for Shein to establish a physical retail presence, expanding its footprint beyond the online realm.
Moreover, investors such as Sequoia Capital and General Atlantic have expressed confidence in Shein's growth potential.
Frasers Group's Strategy Shift
Frasers Group's decision to sell Missguided to Shein comes just over a year after it acquired the brand out of administration for £20 million, aiming to enhance its offerings for women.
While Frasers Group continues to have a presence in the digital-first fashion space through other brands, like I Saw It First and Missy Empire, it has opted to divest Missguided.
Nevertheless, the company has stated its intention to retain existing staff and explore potential future collaborations with Shein.
Frasers Group's Stakes in the Fast-Fashion Arena
Frasers Group, founded by billionaire retailer Mike Ashley and known for owning Sports Direct, has been strategically building stakes in online fast-fashion retailers recently, including Asos and Boohoo.
However, independent retail analysts have raised questions about these investments, suggesting that holding a stake in struggling Asos may not be worthwhile unless the company can exert influence to enhance the performance of its premium brands.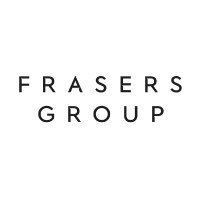 The Advantageous Impact on the British Retail Landscape
The acquisition of Missguided by Shein holds several strategic advantages. Firstly, it provides Shein with a strong foothold in the British fashion market, allowing the Chinese-founded company to tap into a well-established customer base and expand its international presence.
Additionally, acquiring Missguided enhances Shein's brand portfolio, potentially diversifying its product offerings and catering to a broader range of fashion preferences. The synergy between these two fast-fashion giants can also lead to operational efficiencies and cost savings in areas such as supply chain management and marketing.
Moreover, Shein's investment in Missguided demonstrates its commitment to growth and innovation, as it seeks to stay ahead of competitors like Temu. Overall, this acquisition positions Shein for continued success and competitiveness in the evolving world of fashion retail.
The Potential Disadvantages of This Acquisition
While the acquisition of Missguided by Shein offers several advantages, it also presents potential disadvantages and challenges. One key concern is the risk of brand dilution.
Shein has built a reputation for ultra-affordable fast fashion, whereas Missguided has a distinct brand identity with a different pricing strategy. Merging these two brands may require careful navigation to avoid alienating loyal customers and losing the uniqueness that each brand brings.
Additionally, integrating operations and cultures from different regions and markets can be complex, potentially leading to organisational disruptions and cultural clashes. Furthermore, the undisclosed acquisition cost raises questions about the financial impact on Shein, particularly if the purchase price was substantial.
Therefore, going forward, it will be essential for Shein to execute a seamless integration strategy to ensure that the benefits of this acquisition outweigh the potential drawbacks and to maintain a competitive edge in the highly competitive fashion industry.
Conclusion
Shein's acquisition of Missguided signifies a bold move in response to the rising competition from Temu, demonstrating the company's commitment to maintaining its position in the fast-fashion industry.
As Shein continues to expand its reach and explore partnerships, the fashion world watches closely to see how this acquisition will shape the future of both brands and the broader fashion landscape.
Furthermore, the acquisition also highlights the dynamic nature of the fast-fashion sector, with established players like Frasers Group reevaluating their strategies in a rapidly evolving market.