With the Covid pandemic causing disruption in the automotive industry, sales of second-hand cars plummeted last year due to a lack of choice. With fewer new models being produced and people delaying upgrading their cars, 6.9 million used cars were sold compared to 7.5 million the year prior.
However, there was an increase in demand for second-hand electric vehicles, with a record 71,071 pure electric cars sold – up 37.5%.
Vehicle Choices
The slowdown in the automotive industry has had a wide-ranging effect on second-hand car sales, with less choice than ever before for buyers. Even though used cars remain popular and generally more affordable than new models, many manufacturers have stopped producing older models of their vehicles as they focus on launching newer versions.
The Ford Fiesta was the most popular second-hand model sold in 2022, followed by the Vauxhall Corsa and Volkswagen Golf. But what's interesting is that some buyers were willing to take risks and go for more unusual cars, such as pink, turquoise and bronze models. It's clear that the automotive industry is going through a period of transition, but it appears electric cars are becoming increasingly popular with second-hand buyers looking for cost-effective transport options.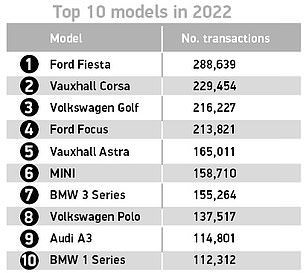 The Demand for Used Electric Vehicles
The second-hand electric car market has seen a huge boost since the pandemic began, with more buyers than ever looking for an affordable way to transition to an eco-friendly vehicle. Used pure electric vehicles have become increasingly popular due to their low running costs and charging options.
Despite the shift in demand for used electrified vehicles, Nissan has indicated that costs could go up in 2022, as the shortage of vehicles has caused second-hand prices to soar. This could mean bad news for those on lower incomes who need a cheap form of transport, and further disruption to an industry that's already been heavily impacted by the pandemic.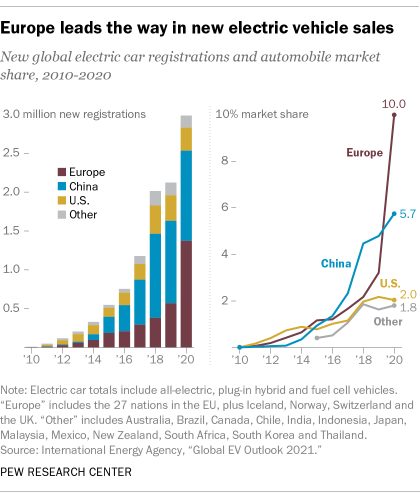 Overall, it appears there is still a market for used cars, but the industry is undergoing some changes with more people opting for electric vehicles. Despite a slump in second-hand car sales last year, more people are looking to purchase cost-effective transport options – proving that buyers still have an interest in these models. Manufacturers need to be prepared to meet this new demand, and help make electric cars accessible to all.
Conclusion
The automotive industry is undergoing changes, with more people opting for used electric cars than ever before. Despite a slump in second-hand car sales last year, manufacturers need to be prepared to meet the new demand for these models and help make them more accessible for everyone. It will be interesting to see what other changes and innovations come out of the industry in 2022.