At the European Congress of Radiology (ECR) international meeting, Royal Philips – the world leader in health technology – showcased its radiology portfolio consisting of smart-connected imaging systems and vendor-neutral integrated radiology workflow solutions.
From March 1st – 5th 2023, travellers to Philips @The Blue Level at ECR had the chance of a lifetime to witness first-hand how Philips' Artificial Intelligence (AI) powered technology can transform raw data into actionable insights that improve diagnostic accuracy and bring about superior clinical results.
It was revealed that the end goal was wishing to improve the experience of both patients and staff, increase operational efficiency, all while also reducing the cost of care.
About Philip's Smart-Connected Imaging Systems
Philips triumphantly presented its groundbreaking new inventions combining radiology, cardiology, pathology and oncology through MR scans, CT scans, X-ray imaging and ultrasound. An important highlight was their latest development –MR SmartSpeed– which is a next-generation imaging technology that integrates the most advanced speed engine with an award winning AI reconstruction process to provide industry leading image quality at accelerated speeds.
Through the collaboration with the Leiden University Medical Center, Philips has leveraged AI to expedite and enhance MR examinations. This strategic partnership sought to reduce the scan time for patients down to under five minutes, while still accurately reconstructing detailed MR images despite any movements from either the patient or internal organs during scanning.
Already it has been released that this approach has illustrated noteworthy success in renowned medical centres across the globe.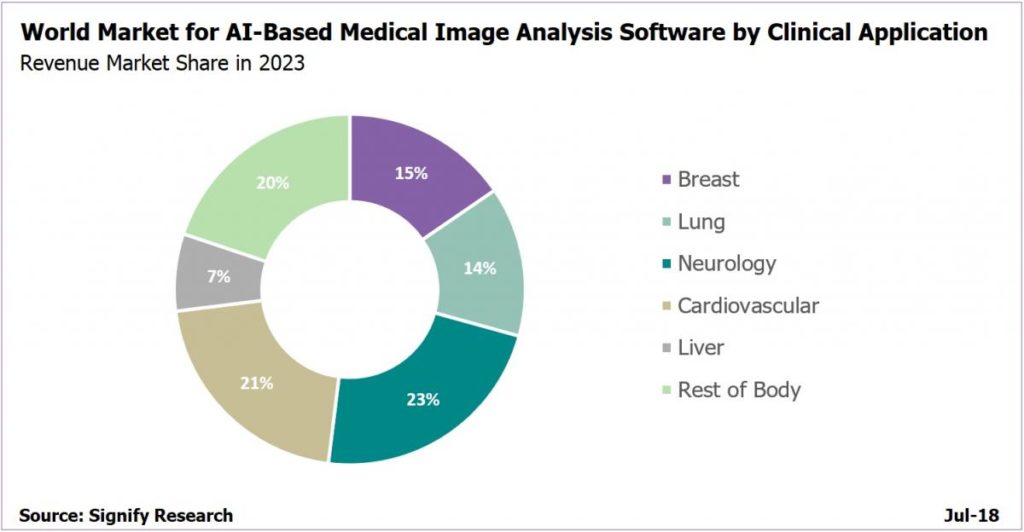 How the Integrated Workflow Systems will help Operational Efficiency
At the European Congress of Radiology, they unveiled a brand new software solution to streamline multi-parametric MRI protocols; which has been achieved by providing an intuitive and accessible user interface for both radiologists and technologists. Also by cutting down on pre-examination preparation, this system allows for swifter delivery of reports right after the scan is complete.
Additionally, streamlining clinical workflows can help eliminate wastefulness and enable hospitals to use assets more judiciously. Ultimately, this translates into enhanced patient flow paired with higher quality care for individuals who require medical attention.
ECR provided the perfect occasion for Philips to flaunt its modern technology, allowing healthcare processes and procedures to be simplified while also connected, reducing time spent by staff on workloads, all while simultaneously boosting operational efficiency and improving patient experience. It's a win for all!
See why addressing workforce shortages with workflow automation and AI is one of our healthcare technology trends for 2023: https://t.co/BTzoFUTIzw#HealthTech pic.twitter.com/HIr67CqmsN

— Philips Healthcare (@PhilipsHealth) February 17, 2023
In Conclusion
Philips showcased its dedication to improving patient care and operational efficiency through innovation at the European Congress of Radiology, proving and highlighting their involvement and dedication to the process, and also in the progress they have made.
Leveraging the latest technological advancements in radiology, Philips is uniquely positioned to provide radiologists with faster and more accurate diagnoses while simultaneously reducing costs for hospitals and boosting the quality of care that will be received.
By taking advantage of AI and inter-connected imaging systems, Philips is determined to transform radiology into one of the most successful care pathways through impressive technological advances, and this may only be the beginning for them!