In a decisive move amid the automotive industry's electric revolution, Honda has unveiled its highly-anticipated 2024 Prologue, marking the company's inaugural foray into the world of all-electric SUVs.
This significant step is part of Honda's broader mission to champion sustainability and achieve global carbon neutrality by 2050, underscoring their dedication to a greener planet.
A Cinematic Journey Through Innovation
Narrated by the charismatic and well-known John Cena, Honda's latest 60-second campaign spot, 'Keep Dreaming,' takes viewers on a captivating cinematic journey through the company's rich history of innovation.
The advertisement showcases Honda's pioneering spirit, from trailblazing emissions standards efforts in the 1970s to launching the first hybrid-electric vehicle sold in America, the iconic 1999 Honda Insight.
Furthermore, it also teases future-oriented concepts in air, space, and sustainability, emphasising Honda's unwavering commitment to progress and innovation.
Extensive Multi-Platform Visibility
Excitedly, Honda's 'Keep Dreaming' campaign is set to captivate audiences across a multitude of platforms.
The 60-second spot will be prominently featured on broadcast and streaming TV, forming an integral part of high-profile national sports programming, including the NHL, NBA Opening Night game, and top-rated NFL and NCAA college football matchups.
What's more, the campaign's reach extends to targeted Hispanic media, ensuring a diverse and engaged viewership.
Interactive Murals and Emerging Digital Channels
Adding an exciting interactive element to their campaign, Honda has commissioned immersive murals in two major urban hubs, New York and Los Angeles.
These striking 'Wall of Dreams' murals feature QR codes that, when scanned, activate captivating 3D AR animations, offering pedestrians and passersby an immersive glimpse into Honda's rich history of innovation.
Moreover, Honda's campaign goes beyond traditional advertising by participating in TwitchCon Las Vegas. This forward-thinking strategy taps into the world of emerging digital channels, where they plan to showcase the 2024 Prologue in person and provide attendees with the opportunity to compete in the latest iteration of the Fortnite-based Hondaverse before its fall debut.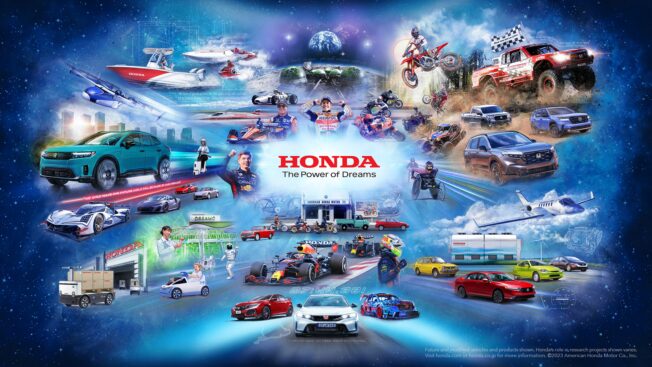 Bridging Multicultural and Mainstream Messaging
Honda's 'Keep Dreaming' campaign not only highlights their innovative spirit but also seeks to bridge multicultural and mainstream messaging.
This strategy is in line with competitors, such as Toyota and its Lexus brand, as they too aim to unite diverse audiences under a single, cohesive message. 
Furthermore, Honda continues its tradition of embracing emerging marketing channels, from engaging audiences on Pinterest to captivating enthusiasts at Topgolf venues.
Engaging Digitally Native Consumers
Recognising the importance of connecting with digitally native consumers, Honda is planning to host streamer meet-and-greets, offer exclusive merchandise giveaways, and provide an up-close experience with the 2024 Prologue at TwitchCon Las Vegas.
By actively engaging with this tech-savvy demographic, Honda aims to forge lasting connections and foster brand loyalty among the next generation of automotive enthusiasts.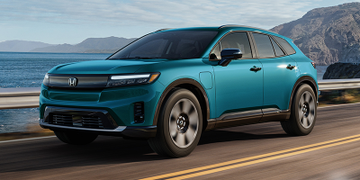 Conclusion: Driving Towards a Sustainable Tomorrow
As the automotive industry pivots decisively towards electric vehicles to meet the ever-growing consumer demand, Honda's 'Keep Dreaming' campaign emerges as a compelling testament to their commitment to innovation, sustainability, and a greener future.
The unveiling of the 2024 Prologue all-electric SUV, alongside the cinematic journey through their storied history, serves as a reminder of Honda's enduring legacy and their unwavering resolve to lead the charge towards a carbon-neutral future.
With a multi-platform approach, interactive murals, and a strong presence in emerging digital channels, Honda is poised to capture the hearts and minds of a diverse and digitally connected audience, all while staying true to its 'Power of Dreams' ethos.