Creating and launching an ad campaign is now easier than ever thanks to the availability of social media and online platforms. This means that even if you don't have a lot of money, you can still run ads.
However, the easy accessibility to advertisement has increased the frequency of ads, making it somewhat difficult to sometimes differentiate between genuine and false information.
In a bid to combat some of these issues, Google, the world's largest advertiser, has launched a new 'Ads Transparency Centre' to make advertising more transparent. It allows users to search for specific or relevant ads and filter out any unwanted or unnecessary ads.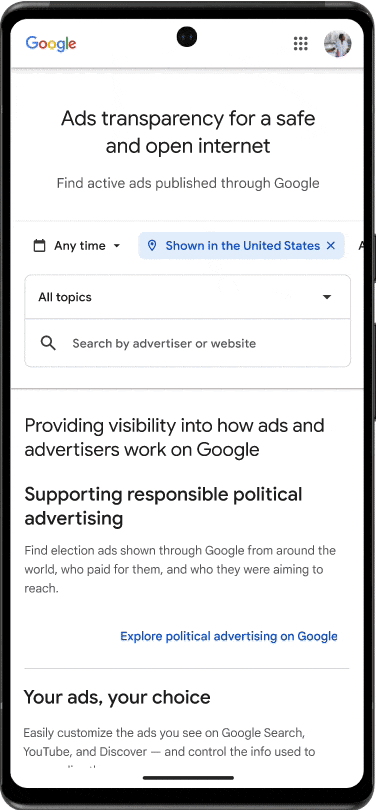 Advantages of Google Ads Centre
The Ads Transparency Centre has a major benefit that allows users to view an advertiser's running ads, their locations, and the duration for which they have been running. Google's latest action in addressing the lack of transparency in online ads has been well received by long-time internet users.
The Ad Library now only shows ads that have appeared within the last 30 days, meaning that even after several months, the same ads will not be repeatedly displayed. It has also been mentioned that the library is part of 'My Ad Centre', which is a useful tool that gives users greater control over the ads they see on search, display, and YouTube.
Users are now able to limit or customise any ads related to "sensitive topics", for instance any containing alcohol references or weight loss topics, to their preferences; which can make them happier and feel more at ease when using the internet.
The Ad Library, despite only allowing for creative viewing at this time, is still a useful tool in promoting transparency and detecting potentially fraudulent ad behaviour, preventing potential scams from happening.
And finally, the tool enables users to track the advertiser and the ads they run for each entity, which then helps to ensure that the advertised businesses are operating ethically.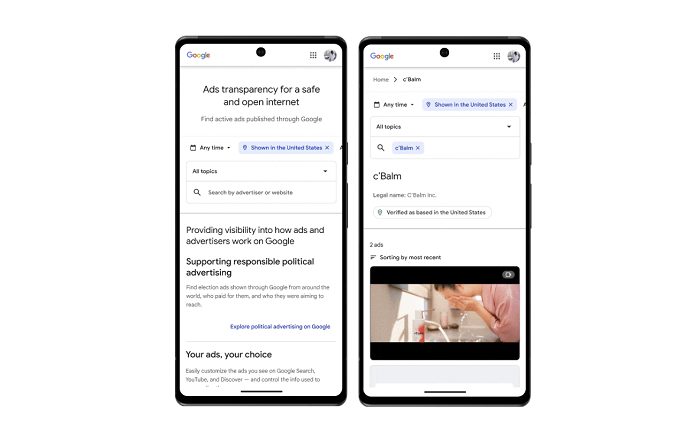 What are the disadvantages?
It's important to note that the new transparency centre also has some drawbacks. On Google-owned platforms, users can customise their ad preferences, which might include indicating whether they want to see more restaurant ads or fewer automobile ads, but they cannot change or alter the display ads it places on other sites.
This means that users cannot change the settings of the display ads placed on other websites outside of Google, meaning that there are still some restrictions and inconveniences to users.
Although Google has made strides in making ads searchable and somewhat controllable, mainstream scalability is still lacking and causing drawbacks.
In summary
The searchable library does have some limitations, but it is still useful for both advertisers and consumers. The tool is designed for advertisers to monitor their competitors' ads and collect valuable insights that can help improve their own marketing strategies. Similarly, consumers can use the tool to understand the advertisements they encounter and ensure that the information they receive is transparent and ethical.
Furthermore, Google's Ads Transparency Center demonstrates their commitment to protecting individuals' privacy and promoting confidence in advertising. It is anticipated that this advertisement library will prompt increased transparency in advertising worldwide, serving as a benchmark for online advertising and setting a precedent for other companies to emulate.
It is clearly evident that Google is dedicated to constantly evolving and improving in order to offer their loyal users a trustworthy, moral, and more secure online experience.