Retailers are increasingly embracing click-and-collect services as a way to offer customers greater convenience while also being more efficient with their store networks.
This week, M&S announced that it is expanding its 'Click & Collect' product to 130 UK stores, while Aldi has chosen to rein in home delivery for certain categories in order to focus on click-and-collect services. Primark is also testing a click-and-collect trial of its childrenswear line.
It's clear that this trend is only growing, so let's take a closer look at why retailers are pushing for click and collect.
The Benefits of Click and Collect
One of the biggest benefits of click and collect is that it offers customers greater convenience by allowing them to shop online but pick up their items in store. This eliminates the need for customers to wait around all day for packages to arrive, or pay expensive shipping fees. In addition, it allows retailers to make better use of existing store networks rather than investing heavily in home delivery services.
For example, many major retailers such as M&S have noticed an increase in demand for online shopping over the last couple of years due to pandemic restrictions. However, these stores don't necessarily have the infrastructure needed to facilitate large numbers of home deliveries. By making use of their existing network of brick-and-mortar stores, they can still meet this increase in demand without having to invest heavily in new delivery systems or hire more staff.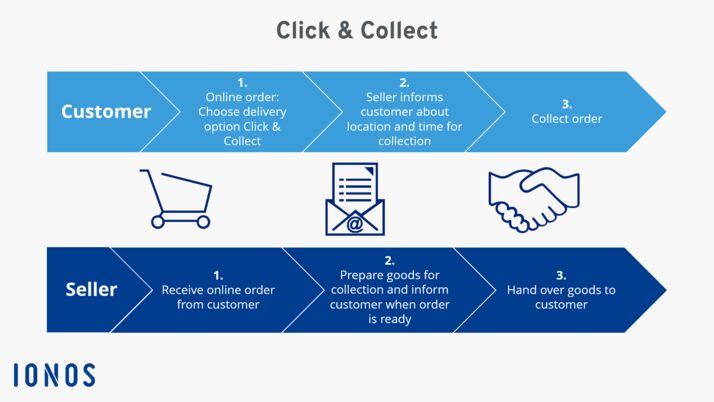 Click & Collect is an effective solution against porch pirates. Worryingly, almost one-third of UK shoppers have experienced the unfortunate situation of their parcels going missing from their porch or designated safe place. By using Click & Collect services, customers can pick up their items from a safe and secure location without the fear of their parcel being stolen.
Finally, it's worth noting that click-and-collect services provide retailers with valuable insights into customer behaviour. By monitoring which products are being ordered online versus which ones are being picked up in store, retailers can gain valuable insights into what products their customers prefer and how they like to shop. This data can then be used by marketers and retail strategists when planning future campaigns or launches.
How is Click & Collect a Great Strategy for M&S?
As the UK's trendsetter in terms of click & collect, their omnichannel business has a far higher concentration of BOPIS (buy online, pick up store) than any other fashion brand. This surge in popularity is necessitating an increase in capacity at each location. They are truly pioneers when it comes to leveraging this type of service!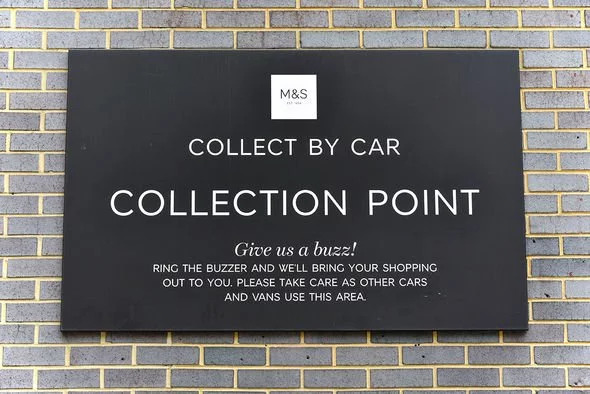 M&S has also been quick to capitalise on the lack of delivery capacity across other retail sectors. By offering a click & collect service it has provided customers with an alternative shopping option that is not only convenient but also safe and secure. This strategy has also helped them to increase their market share, as they have become increasingly competitive compared to other retailers who are unable to offer this service.
Overall, click & collect services provide a great way for retailers to capitalise on the convenience of online shopping while still making use of existing store networks.
Conclusion
As we can see from the examples above, there are numerous advantages associated with offering click and collect services – from offering more convenience for customers while reducing costs related to home deliveries, to gaining valuable insights into customer behaviour which can help inform future marketing strategies.
Although this method isn't suitable for every retailer or situation – some businesses may not have enough physical locations or resources available – it does provide an efficient middle ground between traditional brick-and-mortar sales and home deliveries that many companies are eager to explore further over the coming months and years.