In the heart of British communities, there stands an unassuming yet indispensable fixture: the corner shop.
With nearly 50,000 of these stores scattered across the United Kingdom, they have weathered the storms of the Covid-19 pandemic, shoplifters, and the ever-increasing cost of living.
These seemingly humble establishments have stories to tell – stories of resilience, reinvention, and the enduring bond between businesses and their customers.
Londis N16: More than a Corner Shop
Picture your quintessential corner shop, and you may envision Londis N16. Founded in 1979 by Karsan and Mahalaxmi Patel, who immigrated from Zambia, this family-run gem has evolved into much more than just a convenience store. 
Today, it's renowned for its homemade Gujarati cuisine, boasting a menu that rivals upscale restaurants. The Patels, spanning three generations, have not only kept their shop thriving but also garnered fame as the "coolest corner shop" according to The Face magazine.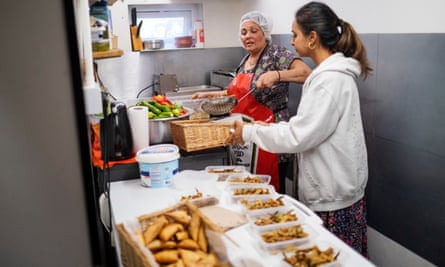 Instagram: Where Tradition Meets Social Media
Londis N16 isn't just about groceries; it's about community engagement. Their Instagram profile, managed by Priyesh Patel, offers a glimpse into their culinary world with food pictures, quirky captions, and memes.
Beyond social media, Anju and Mayank Patel run the shop and prepare the delectable dishes. The fusion of tradition and innovation has made this corner shop a sensation among locals and tourists alike.
Resurgence of Convenience Stores During Covid
When the pandemic struck, convenience stores emerged as unsung heroes. While supermarkets grappled with empty shelves, these corner shops ensured access to essential goods.
With the cost of living crisis, however, they face new challenges as customers prioritise value over convenience. Rising energy costs further threaten their profitability. Therefore, can and will they survive the latest economic storm?
Adaptability: The Cornerstone of Success
For Londis N16 and many others, adaptability is the key to survival. These stores cater to diverse communities, providing a wide array of products, from homemade samosas to exotic international foods.
Furthermore, they limit 'till shock,' where customers accidentally overspend, and also reduce waste due to customers only purchasing the essentials they need.
What's more, it is here at these small, local shops that customers can find affordable luxuries, such as premium chocolate and locally sourced produce, that is not always available in supermarkets to treat themselves to and indulge in.
McCall's Organics: A Century of Quality
McCall's Organics, nestled in Manchester, has stood for 128 years as a testament to quality and variety. In the centre of the shop, among locally grown vegetables, seeds, and vegan sausage roll fillings, rests the original red barrow used over a century ago to transport produce to and from the market.
According to the owner, there is no other independent shop in Manchester that offers the same variety and quality as they do daily. Ten years ago, they expanded by opening McCall's Exotics next door, which enabled them to further enhance their offerings.
In the evolving landscape of culinary preferences, McCall's offers essential ingredients for a diverse range of cuisines. An employee who has worked at McCall's for three years shared that customers can call in to order specific ingredients that are not regularly stocked.
What's more, they also shared that the shop's product offerings are updated seasonally, and when customer's request certain products, they enjoy getting to know more about the customers' and the stories behind the products.

A Legacy of Unity and Resilience
Corner shops hold a unique place in British culture, fostering connections among people from various backgrounds.
Journalist Babita Sharma, in her memoir "The Corner Shop," reflects on her parents' shop as a hub of community interaction and resilience.
These stores, she asserts, are nimble in times of crisis, unburdened by bureaucratic red tape, making them more helpful in some situations compared to big supermarket chains.
Challenges on the Horizon
The future of corner shops are again facing new challenges. While grocery delivery apps once threatened the sector, they have fallen by the wayside, unable to match the wide range of services offered by these shops.
Yet, surging energy costs now threaten their existence, especially for those already under pressure from urban gentrification, which in cities, small local shops are having to fight against.
An employee working in Beatles News on Victoria Street in Liverpool, says that inflation has affected footfall in the shop, while rent in the city centre continues to rise.
What's more, McCall says that his premises are under threat from developers, who want to buy the land from the council to build blocks of flats. Although they know that they are not going to be able to stop this from happening, once they are gone, they know there will be no other shop like them in central Manchester.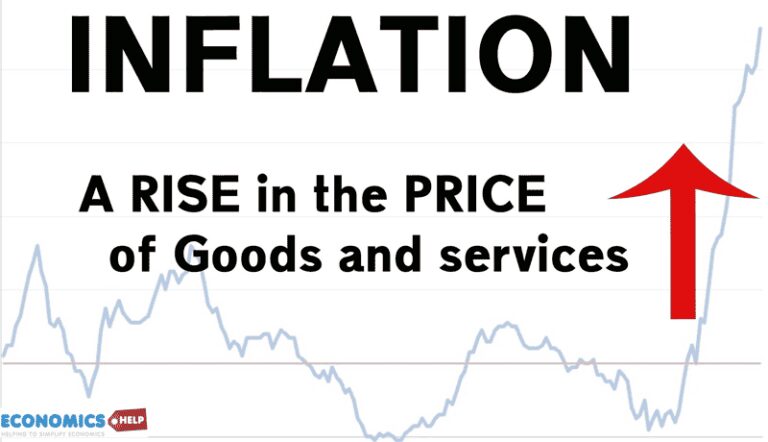 The Immigrant Connection
Immigration has played a pivotal role in the corner shop's history. From the 1950s to the present day, various immigrant communities have found employment and opportunity in these stores.
Some 44% of Britain's convenience store workers are of Asian descent. Sharma thinks that immigration policy will determine the future of the corner shop more than any other factor.
They explain further by stating that every immigrant community arriving in Britain usually finds themselves working in a corner shop at one stage, from the Indian and Pakistani communities in the 1950s, to more recently Polish people using the opportunities of the EU.
Therefore, as long as the immigration cycle continues in Britain, Sharma thinks and believes that the corner shop will always continue to survive.
The Human Side: Challenges Faced by Staff
Despite their enduring appeal, corner shops face significant challenges. For example, shop thefts have almost doubled in the last six years in the UK. The British Retail Consortium estimates that there were 8 million theft incidents in British shops last year, costing £953 million.
This paper's reporting on the UK's shoplifting crisis found that some shoplifters are using small businesses like a larder. Moreover, the lasting impact of these incidents goes beyond the financial toll: Sharma says that her mother never forgot the day a man pulled out a knife on her and stole the morning's takings.
When consulting with stores in Liverpool, every convenience store worker that was spoken to described theft and disruption as a daily issue. This results in many shopkeepers deciding that isn't a lifestyle they want anymore.
Furthermore, for a lot of parents who work in corner shops, their dreams now are for their children to forge careers beyond it. It was found that none of their own children want to take on the shop, like McCall's for instance, and continue its 128-year history because they've seen how they need to work seven days a week and therefore, want to do something different.
Lastly, being in the centre of a community, it can also expose staff to other forms of crime, racism, and aggressive behaviour.
Conclusion: The Soul of the Community
The corner shop, a quintessential part of British life, could potentially face an uncertain future. As they navigate through the complex landscape of economic challenges, rising costs, and competition, their role in forging bonds between communities remains their biggest quality and greatest strength.
The legacy of the corner shop lies not only in convenience but in its ability to bring people together, bridging cultural divides, and creating lasting connections that transcend generations.
While the road ahead may be uncertain, the corner shop's place as a cherished institution in British society still remains unshaken.